Last Week In Life: August 23, 2021- August 29, 2021
Beaver Builds Trivia Empire-Last Week's SPECTACULAR STORY OF WEEK
What does a dog named Otto, The Simpsons, Greta Thunberg, Beer, Beaver and the Catholic Church all have in common?
It was on November 10, 1951 that Sir Hugh Beaver, who was the managing director of the Guinness Breweries, was out at a bird shooting party in that wonderful part of the world of County Wexford, Ireland in North Slob by the River Slaney. After missing a shot he engaged in what would later be known today as an online argument, only in person and not on a computer. The intense argument was about a pressing issue of the day, which was directly related to him having missed a shot. What is the the fastest game bird in Europe, the golden plover or the red grouse ?
Because Beaver didn't have google, but actually gave a damn about this question, he lamented the realization that he could not easily look up this information on a computer or even in a book to confirm this information. What other deep questions were debated nightly in pubs throughout Ireland and abroad? That is when the epiphany light bulb went up bright and shinny over his head with an idea. An idea so wonderful that it is with us to this very day. Beaver realised then that a book supplying the answers to this sort of question might prove successful.
In August 1954, A thousand copies of the brand new The Guinness Book of Records published a 1000 copies. It was written up by twins Norris and Ross McWhirter, who had been running a fact-finding agency in London. The twins were recommended for the job by a Guinness employee named Christopher Chataway
According to another modern collection of all types of facts named Wikipedia….
After the founding of The Guinness Book of Records office at 107 Fleet Street, London, the first 198-page edition was bound on August 27,1955 and went to the top of the British best seller lists by Christmas. The following year, it launched in the United States (US), and sold 70,000 copies. Since then, Guinness World Records has sold more than 100 million copies in 100 countries and 37 languages.
Some of the accumulated knowledge of useful trivia we have today includes some of the most interesting facts we could sit and ponder about.
Such as…
Greta Thunberg who is the Youngest TIME Person of the Year.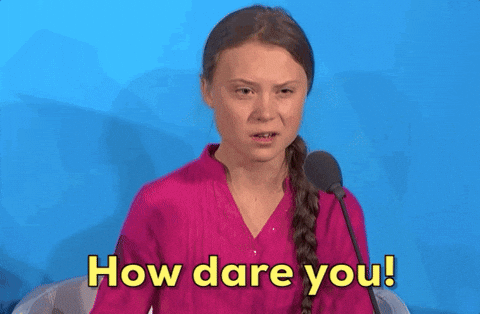 The Simpsons having become the Longest-running animated sitcom (number of episodes).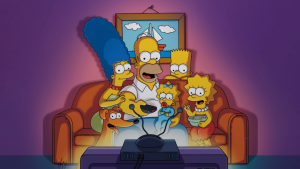 The Longest human tunnel has been travelled through by a skateboarding dog named Otto.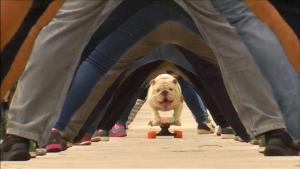 The world's largest Christian denomination is the Roman Catholic Church, which in 2011 had approximately 1.1 billion members.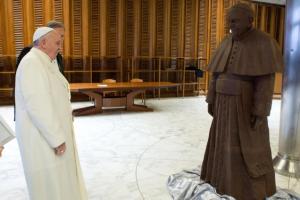 Click on here to learn other fascinating things such as the Tallest Living Man, Shortest Living Woman, Longest Wheel Ramp Jump, Most Climbs on Mt. Everest and who were the First Men on the Moon.
Ok. Sorry I didn't include some of the weirder world records such as
Most Apples Held in Own Mouth and Cut by Chainsaw in One Minute
Longest Metal Coil Passed Through the Nose and Out of the Mouth
Largest Collection of Rubber Ducks
Konyak tribal women who participated to set a Guinness World Record for the 'largest traditional Konyak dance', in Kohima on April 05, 2019. (Image: PTI)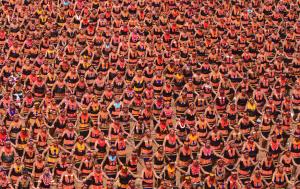 Click here and here for those and other interesting tales that make you marvel on the wonder of human beings.
Also the GWR asks
"Have you got what it takes to be a record-holder? Here you will find all the information you need to help you through the process of setting or breaking a record."
I could apply for the world record of most posts written at The Catholic Bard or the man married to Kristin Wilson the longest. The possibilities are great.
What record would you go for?
Almost anything definable, measurable and provable can become a record. They change with the times: records involving selfies and twerking have been popular recently. Some are easy to attempt but difficult to beat, such as eating three cream crackers in the fastest time (34.78 secs). It's easier to beat an existing record than set a new one; "firsts" have to be approved.

You should apply to GWR before making the record attempt; it will send you the general guidelines and those specific to your record. The general notes spell out the importance of evidence: photographic, video, independent witnesses – as much as you can get. For mass-participation records, you must prove that you've counted properly.
How to break a Guinness World Record | Guinness World Records | The Guardian
The Guinness World Records brand is owned by the Florida-based company behind Ripley's Believe It Or Not museums of shrunken heads and other bizarre items.
FEAST DAYS ,HOLIDAYS AND LAST WEEK IN HISTORY
Mon August 23 2021
Saint Rose of Lima, virgin – Optional Memorial
Tuesday August 24, 2021
Saint Bartholomew the Apostle– Feast
Wednesday August 25, 2021
Saint Mary of Jesus Crucified, virgin – Memorial
Saint Louis or Saint Joseph of Calasanz, priest – Optional Memorial
The Significance of August 25 | Mark Wilson (patheos.com)
Thursday August 26, 2021
Blessed Jacques Retouret, priest and martyr – Optional Memorial
Friday August 27, 2021
Saint Monica– Memorial
Saturday August 28, 2021
Saint Augustine of Hippo, bishop and doctor of the Church – Memorial
Sunday August 29, 2021
The Beheading of Saint John the Baptist, martyr – Memorial
Last Week's News of the World
Afghanistan & Haiti
Essay: Author Nadia Hashimi On The Taliban Takeover Of Kabul : NPR
COVID
U.S. COVID-19 Hospitalizations Top 100,000 : Coronavirus Updates : NPR
Meanwhile in Other News
Landlord faces homelessness as tenants fall behind on rent during eviction ban – CBS News
Chicago Archbishop Cupich allegedly stops public prayers after Mass at Illinois parish (catholicnewsagency.com)
Meanwhile in Other Interesting News
Naked baby from Nirvana's "Nevermind" album cover sues over "child pornography" claims | Salon.com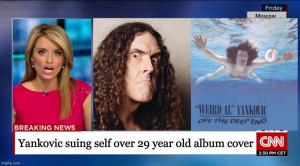 POPE FRANCIS'S FAMOUS LAST WEEK'S WORDS
Pope Francis Meets Nadia Murad as Nobel Prize Winner Advocates for Afghan Women| National Catholic Register (ncregister.com)
Pope Francis: 'Hypocrisy in the Church is Particularly Detestable'| National Catholic Register (ncregister.com)
Pope Francis urges Catholic lawmakers to protect human dignity online (catholicnewsagency.com)
A Chance To Do A Work Of Mercy
Ntege Nasser is sick and running a high fever. He's had COVID before and has had his first shot. But there are lots of other diseases, including typhoid, rampant in his community. He needs $150 to see the docs tomorrow (it's midnight there right now). Please pray for him and give generously. In addition, we still need to pay down the $1000 on the vax costs. So whatever you can do would be hugely appreciated.
Please help! https://www.paypal.com/paypalme/mercyforlife
I had to make a dentist appointment, my impacted wisdom tooth broke, and I have a fear of infection. No idea how I will pay for it. But have put my GFM back up in pinned post. The $650 covers removal and Uber both ways, and a little extra for liquid based food for the aftermath. Cashapp $JayFischer1 Venmo @JayFischer

Jay Fischer August 20 at 1:27 PM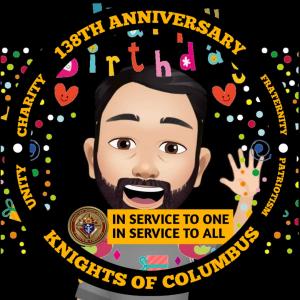 Programs For Exceptional People (PEP) is deeply saddened to learn that a beloved member, Joseph Taylor, passed away from COVID complications. Joseph fought a brief and courageous battle after being admitted to MUSC ten days ago.
Joseph taught us many things about kindness, love, and patience. He had no hate in his heart. His presence at PEP was exemplified by his unwavering belief in his faith, manifested with his angelic voice. Despite challenges, his constant smile and gentle soul were a blessing to his peers and an example to emulate.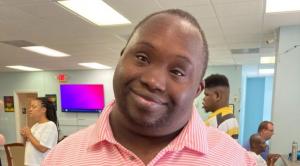 BLOG/ARTICLES POSTS OF THE WEEK
Ironically, it was in 1967 that the 39th Academy Awards would be dominated by one film: A Man for All Seasons (1966). It was nominated for ten Oscars; in the end, it won six. By any measure, that was a phenomenal haul, adding to its already-existing international awards and worldwide commercial success. And, yet, the film's subject matter was the life of a saint: Thomas More. That the film dealt with issues of faith and conscience made its achievements at the box office and the Oscars all the more remarkable.
In hindsight, this film was to be the last of its kind. Not that the historical drama ceased to be made, far from it, but, rather, that a different aesthetic was soon to prevail and dominate filmmaking, especially in America as Hollywood entered upon a new era. Thereafter, in this New Hollywood, motion pictures were increasingly to be perceived no longer as entertainment, but as statements, not reflecting society, but changing it. New Wave, New Hollywood, New Morality| National Catholic Register (ncregister.com)
Pondering Podcasts OF THE WEEK
How vaccines became a battle line in the Catholic culture war | America Magazine
On this week's episode of "The Gloria Purvis Podcast," I talk in depth with Sam Sawyer, S.J., about what more we can do during the pandemic for ourselves and our neighbors in light of our Catholic moral tradition. He sheds light on what has been clouded by the culture wars. Yes, there is a legitimate concern about vaccines derived from or tested with cells from aborted fetuses. Yes, religious exemptions from state imposed mandates should be respected. But these focus on a very narrow slice of Catholic moral analysis and ultimately misrepresent the church's official position: that taking a vaccine is morally acceptable and an act of love for our neighbor and the common good.
Book Em, Dano on your reading list
Light from Light by Robert Barron
American OZ: An Astonishing Year Inside Traveling Carnivals at State Fairs & Festivals: Hitchhiking From California to New York, Alaska to Mexico by Michael Sean Comerford
The Secret History of Food: Strange but True Stories About the Origins of Everything We Eat by Matt Siegel
Informative, Funny, Unique and Vibrant Videos

OF THE WEEK

A video from one of my good friends I've known since middle school.

Pro Tip: Avoid negativity when possible.

Pessimism can bring you down. And it's negativity spreads more quickly than a virus.

Cultivate optimism, and follow people that exercise that muscle!

Check out my latest video on this important quality in leadership and life.

This Week on

MYS169: The diary of Swiss teacher Paul Amadeus Dienach claims he traveled to the year A.D. 3906 and experienced a world of wonder. Jimmy Akin and Dom Bettinelli explore who Dienach was, what he claimed to see, and whether this man really did travel to the future.
WATCH IT!

Monday, Aug. 23

The Witcher: Nightmare of the Wolf (2021) Netflix

Vesemir, a cocky young witcher, delights in slaying monsters for coin. When a dangerous new power rises on the Continent, Vesemir learns that some witchering jobs are about more than just money.

Supergirl: Season 6 (2021) 9 p.m., The CW (returning from hiatus)

At 12 years old, Kara Zor-El escapes doom on planet Krypton to find protection on Earth with the Danver family, where she grows up in the shadow of her foster sister, Alex, and learns to hide the extraordinary powers she shares with her cousin, Superman. Now an adult living in National City and working for media mogul Cat Grant, Kara finds her days of keeping her abilities a secret are over when super-secret agency head Hank Henshaw enlists her to help protect the city's citizens from threats. Finally coming into her own, Kara must juggle her new responsibilities with her very human relationships.

Wednesday, Aug. 25

Evil: Season 2 (2021) Paramount+

Skeptical psychologist Kristen Bouchard joins David Acosta, who is training to be a Catholic priest, and a blue collar contractor as they investigate the church's backlog of unexplained mysteries, including supposed miracles, demonic possessions and other extraordinary occurrences. Their job is to assess if there's a logical explanation or if something truly supernatural is at work, examining the origins of evil along the dividing line between science and religion. The series is created by Robert and Michelle King.

Friday, Aug. 27

Vacation Friends (2021) Hulu

Marcus and Emily enjoy an unusual week without inhibitions when they meet new friends on vacation, but they are horrified when Ron and Kyla show up uninvited to their wedding.

He's All That (2021) Netfllix

An influencer specializing in makeovers bets she can transform an unpopular classmate into prom king in this remake of the teen classic "She's All That."

Candyman Universal Pictures Nationwide

In present day, a decade after the last of the Cabrini towers were torn down, Anthony and his partner move into a loft in the now gentrified Cabrini. A chance encounter with an old-timer exposes Anthony to the true story behind Candyman. Anxious to use these macabre details in his studio as fresh grist for paintings, he unknowingly opens a door to a complex past that unravels his own sanity and unleashes a terrifying wave of violence.

Cataclysmic conditions on Earth forced a mass exodus to a distant planet. Generations later, a manned mission hurtles back to assess living conditions on the desolate, mostly submerged world. The sole survivor of the expedition is attacked by a violent band of scavengers, themselves locked in battle with a far more sinister foe. Now, mankind's very survival depends on the bravery and ingenuity of the lone astronaut.

The Beatles: Get Back Walt Disney Studios Nationwide

The Beatles: Get Back is an upcoming three-part documentary series directed and produced by Peter Jackson. It covers the making of the Beatles' 1970 album Let It Be, which had the working title of Get Back, and draws from material originally captured for director Michael Lindsay-Hogg's 1970 documentary of the album. Wikipedia

Monday, Aug. 23

Literally Their Last Week in Life
Children's Book Author Jill Murphy Dies At 72 : NPR
Charles Robert Watts (2 June 1941 – 24 August 2021) was an English musician who achieved international fame as the drummer of the Rolling Stones from 1963 until his death in 2021. One of the band's core members, Watts, alongside lead vocalist and frontman Mick Jagger and guitarist Keith Richards, were the only members of the band to perform on all of their studio albums.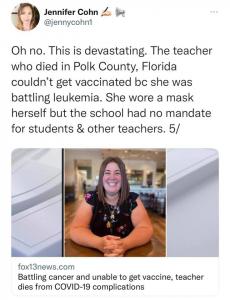 Piffy Quality Quotes

of the Week

"Fight all error, but do it with good humor, patience, kindness, and love. Harshness will damage your own soul and spoil the best cause."

—Saint John Cantius