Here is just a fraction of the various Movies and TV shows coming out in September 2021.
Use it to get an idea of what you might want to watch with your leisure time.
Movie Descriptions are taken from various sources including Rotten Tomatoes and IMDB.
Tuesday, Aug. 31
Only Murders In The Building: Season 1 (2021) Hulu
Three strangers share an obsession with true crime and suddenly find themselves wrapped up in one. When a grisly death occurs inside their exclusive Upper West Side apartment building, the trio suspects murder and employs their precise knowledge of true crime to investigate the truth. Perhaps even more explosive are the lies they tell one another. Soon, the endangered trio comes to realize a killer might be living among them as they race to decipher the mounting clues before it's too late. Starring Steve Martin; Martin Short; and Selena Gomez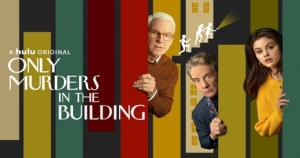 There's no overt violence shown in Only Murders in the Building, and no overt sex (hinted at, mentioned, but not actually shown). What it has, though, is foul language.

Don't get me wrong, I have enjoyed many shows that feature plenty of bad language — like Deadwood, Silicon Valley and Clarkson's Farm — but here it just feels forced and entirely unnecessary.

Remove it, and you have a delightful cozy mystery in an urban setting, enjoyable for the whole family and for those with delicate sensibilities (who form a fair portion of mystery and true-crime fans — that's a mystery for you).

But every time f-bombs, etc., are dropped in Only Murders in the Building, they just land wrong and don't seem to fit.
History's Greatest Mysteries, 8 p.m., History Channel
History's Greatest Mysteries is a series of investigative specials that take the world's most well-known mysteries, and challenges everything we know about them. Narrated and hosted by Laurence Fishburne, the franchise will delve into a wide array of some of the most historically important mysteries of recent times: what was the true reason the Titanic sank? Where did D.B. Cooper disappear to? Did John Wilkes Booth live? Using fresh, new evidence and perspectives, including never-before-seen diaries and advanced DNA testing, History's Greatest Mysteries will unearth brand-new information on some of History's most famous and enigmatic chapters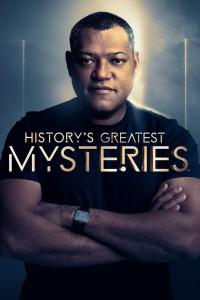 Friday, Sept. 3
Happier than Ever: A Love Letter to Los Angeles (2021) Disney+ [movie] GRAMMY® Award-winning and chart-topping artist Billie Eilish will make her Disney+ debut with "Happier than Ever: A Love Letter to Los Angeles," a cinematic concert experience. Fresh off the heels of her brand-new album, "Happier than Ever," the Disney+ original will feature an intimate performance of every song in the album's sequential order – for the first and only time – from the stage of the legendary Hollywood Bowl.
Cinderella, Amazon Prime Video [movie] From Kay Cannon (Pitch Perfect), Cinderella is a modern movie musical with a bold take on the classic fairytale. Our ambitious heroine (Camila Cabello) has big dreams and with the help of her Fab Godmother, she perseveres to make them come true. Cinderella has an all-star cast including Idina Menzel, Minnie Driver, James Corden, Nicholas Galitzine, Billy Porter and Pierce Brosnan.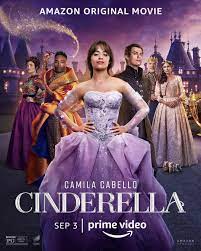 Shang-Chi and the Legend of the Ten Rings (2021)
Shang-Chi, the master of unarmed weaponry based Kung Fu, is forced to confront his past after being drawn into the Ten Rings organisation.
Zone 414 (2021)
Set in the near future in a colony of state-of-the-art humanoid robots. When its creator's daughter goes missing, he hires private investigator David Carmichael, to bring her home. David teams up with Jane, a highly advanced and self-aware A.I., to track down the missing daughter. Moving through the dangerous iron jungle, they rapidly piece together the mystery, uncovering a crime that leads them to question the origins of Zone 414 and the true purpose behind the "City of Robots."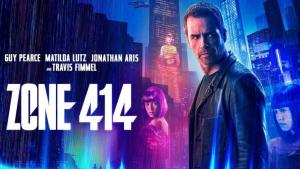 Friday, Sept. 10
Pokemon Journeys: The Series, Netflix
Young trainer Ash and his new friend Goh become research fellows at Professor Cerise's laboratory, traveling all over the world to learn about Pokémon.
SparkShorts: Twenty Something, Disney+
Malignant (2021)
Madison is paralyzed by shocking visions of grisly murders, and her torment worsens as she discovers that these waking dreams are in fact terrifying realities.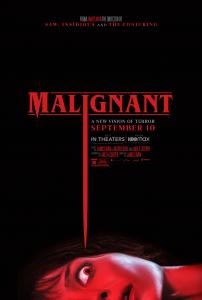 Sunday, Sept. 12
2021 MTV Video Music Awards, TBD, MTV
60 Minutes, 7:30 p.m., CBS
Thursday, Sept. 16
Dan Brown's The Lost Symbol, Peacock
A young Harvard symbologist must solve a series of deadly puzzles to save his kidnapped mentor and thwart a chilling global conspiracy
Friday, Sept. 17
SparkShorts: Nona, Disney+
Cry Macho (2021) HBO Max [movie] A one-time rodeo star and washed-up horse breeder takes a job to bring a man's young son home and away from his alcoholic mom. On their journey, the horseman finds redemption through teaching the boy what it means to be a good man.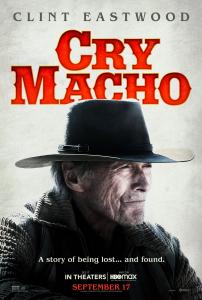 The Duke (2020)
In 1961, Kempton Bunton, a 60 year old taxi driver, steals Goya's portrait of the Duke of Wellington from the National Gallery in London.
Blue Bayou (2021)
As a Korean-American man raised in the Louisiana bayou works hard to make a life for his family, he must confront the ghosts of his past as he discovers that he could be deported from the only country he has ever called home.
The Eyes of Tammy Faye (2021)
An intimate look at the extraordinary rise, fall and redemption of televangelist Tammy Faye Bakker.
I Am Your Man (2021)
In order to obtain research funds for her studies, a scientist accepts an offer to participate in an extraordinary experiment: for three weeks, she is to live with a humanoid robot, created to make her happy.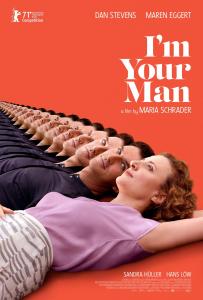 Saturday, Sept. 18
48 Hours, 10 p.m., CBS
Sunday, Sept. 19
Emmy Awards, 8 p.m., CBS
Muhammad Ali, 8 p.m., PBS
Wednesday, Sept. 22
Star Wars: Visions, Disney+
Seven Japanese animation studios bring their unique perspectives to the "Star Wars" universe through a series of short films.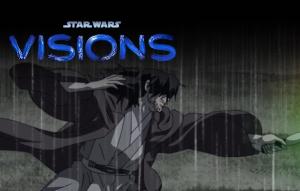 Survivor: Season 41, 8 p.m., CBS
The Goldbergs: Season 9, 8 p.m., ABC My Favorite Current Running Comedy
The Wonder Years: Season 1, 8:30 p.m., ABC
Thursday, Sept. 23
Law & Order: SVU: Season 23, 8 p.m., NBC
Law & Order: Organized Crime: Season 2, 10 p.m., NBC
Friday, Sept. 24
Foundation: Season 1 (2021) Apple TV+
Dr. Hari Seldon and his loyal followers attempt to preserve their culture as the galaxy collapses.
My Little Pony: A New Generation, Netflix [movie]
A Spark Story, Disney+
24 September 2021
Dear Evan Hansen (2021)
Film adaptation of the Tony and Grammy Award-winning musical about Evan Hansen, a high school senior with Social Anxiety disorder and his journey of self-discovery and acceptance following the suicide of a fellow classmate.
Sunday, Sept. 26
74th Annual Tony Awards, 7 p.m., Paramount+
Celebrity Wheel of Fortune, 8 p.m., ABC
The Simpsons: Season 33, 8 p.m., Fox
Bob's Burgers: Season 12, 8:30 p.m., Fox
The Great North: Season 2, 9 p.m., Fox
Family Guy: Season 20, 9:30 p.m., Fox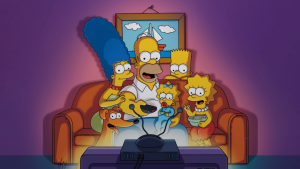 Tuesday, Sept. 28
La Brea: Season 1, 9 p.m., NBC
A massive sinkhole opens up in the middle of Los Angeles, separating a family between two worlds. The mother and son fall into an unexplainable primeval land alongside a group of strangers trying to figure out where they are, and how to get back home. Left above is a daughter, who barely manages to survive the disaster, and the father, whose troubled past and hallucinations make him an unlikely choice to help solve the mystery — and reunite the family. But when he realizes his visions might just be the key to finding their loved ones, time will be the only thing that stands in their way.
Thursday, Sept. 30
Grey's Anatomy: Season 18, 9 p.m., ABC
Friday, Oct. 1
The Many Saints of Newark (2021)
A look at the formative years of New Jersey gangster, Tony Soprano.
Titane (2021)
Following a series of unexplained crimes, a father is reunited with the son who has been missing for 10 years. Titane : A metal highly resistant to heat and corrosion, with high tensile strength alloys.
The Addams Family 2 (2021)
The Addams get tangled up in more wacky adventures and find themselves involved in hilarious run-ins with all sorts of unsuspecting characters. Sequel to the 2019 animated film, 'The Addams Family'.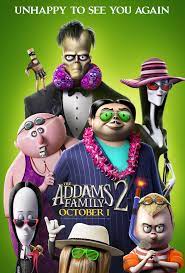 Saturday, Oct. 2
iHeartRadio Music Festival, 8 p.m., The CW
Sunday, Oct. 3
America's Funniest Home Videos, 7 p.m., ABC
The Walking Dead: World Beyond: Season 2, 8 p.m., AMC