Last Week In Life: August 30, 2021- September 5, 2021
A New School Year is upon us.
The Fall TV Season is upon us.
Big Life Changes are upon some of us.
Life Myself.
So because my time is going to stuffed with different things, I thought I would try a different format for the Last Week in Life.
Here We Go….
Last Week's SPECTACULAR STORY OF WEEK
Freeing Black Americans, Then and Now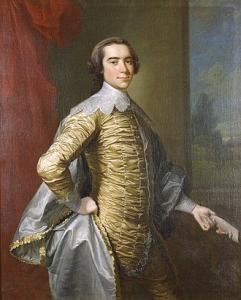 George Washington: You know, slavery really is quite troubling. I own slaves but am quite uneasy about it. I fought for freedom, kicked King George's ass, told the truth about the cherry tree and posed for a portrait that will someday be printed on our countries currency. But yet as the first president and founding father of the U.S. I still own human beings as property. What kind of inspirational leader am I? I believe in God and the freedom from sin he gave us at the cross In my will I am going to emancipate all of my slaves.
Thomas Jefferson: You know Georgie, your right about slavery. As president #3 and whose picture is on the $2 bill, I think we should abolish slavery. It might prevent a civil war later in history. BUT, it should be a gradual emancipation and colonization of slaves already in the United States, rather than immediate manumission. Even though I didn't free all of the 600 slaves I have owned in my lifetime, I did set a couple of them free. I'll let 7 more go after my death. And even though I own slaves I have spoked out about the international slave trade and I have outlawed it while I was President.
James Madison: As president # 4 and whose picture is on the $5000 bill, enslaved Africans are entitled to a right to liberty and I proposed that Congress should purchase all the slaves in the United States and set them free. But I do own slaves and don't have any plans to set them free after my death. But I did give them a little something by allowing them to be counted as three-fifths of a person in the Constitution, more for the sake of the state then for them actually. But I should be remembered more for the tyranny I fought against England then for owning slaves. Am I right?
Robert Carter III: Nice thoughts about slavery guys. I was never on any currency and was never a president or a politician. Goodness Gracious, perhaps you never heard of me. But as patriarch of one of the wealthiest families in Virginia I had the money and so I constructed something called the "deed of gift." . It freed over 500 slaves. I have for some time past been convinced that to retain them in Slavery is contrary to the true Principles of Religion and Justice and that therefore it was my duty to manumit them. It will be at least 7 decades from September 5, 1791, that the Emancipation Proclamation will be written and will liberate more black people then I did.
Read More @ Like Washington and Jefferson, he championed freedom. Unlike the founding fathers, he freed his slaves (msn.com)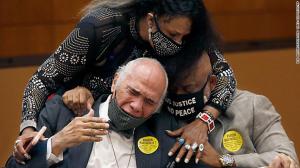 RC3 freed some slaves before it was common and cool.
And that tradition has continued to this very day with a recent posthumous pardon of 7 black men
executed because of allegedly raping a White woman and convicted by an all-White Jury.
Gov. Ralph Northam: "While these pardons do not address the guilt of the seven, they serve as recognition from the Commonwealth that these men were tried without adequate due process and received a racially biased death sentence not similarly applied to white defendants. We all deserve a criminal justice system that is fair, equal, and gets it right — no matter who you are or what you look like. I'm grateful to the advocates and families of the Martinsville Seven for their dedication and perseverance. Martinsville Seven: 7 Black men who were executed 1951 have been pardoned – CNN
And one last reminder from Archbishop Coakley…
"Racism is not a thing of the past or simply a throwaway political issue to be bandied about when convenient. It is a real and present danger that must be met head on. As members of the Church, we must stand for the more difficult right and just actions instead of the easy-going wrongs of indifference. We cannot turn a blind eye to the atrocities and yet still try to profess to respect every human life. We serve a God of love, mercy and justice."
Patheos writer Rebecca Hamilton goes on to add…
Whether we're talking about the unborn child or a black person, the presupposition is that their basic right to life is questionable and conditional, based on the judgement of someone else.

The simple truth is that any action which denies the humanity of other people is anti-life. Racism is a life issue because racism diminishes or denies the essential humanity of people who are made in the Likeness and Image of the living God.
Read More @ Archbishop Coakley: You Can't Turn a Blind Eye to Racist Atrocity and Say You are Pro Life. (patheos.com)
Last Week's Other Stories, Articles and Things
Are you a hypocrite?
Atheist Chaplin
As a Catholic churchman, I believe in an all-powerful, omniscient and loving God, who brought the entire universe into existence from nothing and who now sustains it and draws it to himself. This God chose the people of Israel, whom he gifted with divine law, covenant, prophecy and temple. In the fullness of time, he became incarnate in a first-century Jew called Jesus of Nazareth, who died on a Roman cross, rose from the dead and now invites all people to come under his lordship.

Say what you want about all of that. Affirm it, deny it, argue about it. Tell me I'm crazy for believing any of it. But by God, it's a religion. Of course, different religions make varying doctrinal claims, but at the very least, they affirm the existence of God. (I know, I know, certain branches of Buddhism might be the exception here, but it's the exception that proves the rule.)

I'm sure Epstein is a nice fellow. I have nothing against him. But I do want to urge his presumably religious colleagues at Harvard who elected him: Show a little self-respect. Being a chaplain has something to do with the worship of God — and you shouldn't be ashamed to say it. Catholic bishop: Harvard jumped the shark with atheist 'chaplain' (nypost.com)
Definition of Catholic
Here are some fundamental truths which form the standard context of debate among Catholics to resolve our crisis. These are:

We accept Pope Francis as the reigning pontiff
Vatican II is the 21st Ecumenical Council of the Church
The New Mass and Sacraments are valid

These three reflect the definition of Catholic in our time as given by Bellarmine in his On the Church Militant.
-Timothy Flanders-EDITORIAL STANCE: Unite the Clans to Rebuild Christendom! – OnePeterFive
Provocation level: .5 — Sitting at your computer in a darkened room, the dark shadow of a moth lands on your computer screen, but flutters away before you get it
Provocation level: 9 — Your next sip of wine comes with a mouthful of moth. –Deacon Steven D. Greydanus
Provocation level: .5 — Your roommate warns you that the ants you have been having trouble entirely ridding the pantry of can definitely get into individual plastic-wrapped snack cakes.
Provocation level: 15 — Ants spill out of the Hostess coffee cake you just took a bite out of.-Patheos Writer Michelle Arnold
Texas Abortion Law
About the Texas abortion law itself, I observe that it doesn't read like a law that will reduce the number of abortions. It may reduce the number of abortions in Texas while increasing them in clinics at the border. It may cause women to bleed out or get an infection from an abortion at home and then have medical professionals afraid to help her if she goes to the emergency room. It reads like a law that will make it harder for women having a miscarriage to access care because doctors will be afraid someone will suspect they were actually aborting a live baby and sue them. It doesn't do anything about the reasons why a woman would seek an abortion, it just makes it harder and scarier for her to get one, and I don't see that as helpful.
There are two takes I've seen on the Texas abortion law that I just want to highlight for the moment. The first is from people who certainly think of themselves as pro-life. The second is from a person who thinks of himself as pro-choice. They are both terrible.-Mary Pezzulo, Two Bad Takes on the Texas Abortion Bill (patheos.com)

As a Catholic who embraces a consistent ethic of life, I am skeptical of many aspects of Texas's law and how it is being celebrated by some pro-life leaders. I detest abortion and speak out against it regularly, but I worry that this law—which features a "bounty system"—could impact innocent bystanders and communities. The "bounty system" shows that the leadership of the movement has learned little from the experience of the last few years because it is working from a punitive framework that hands out punishments, rather than a restorative one that builds up structures and support systems. Instead of an internet "tip line," why not support paid maternity leave, career training for parents, or even universal basic income? Such policies would help families have some security when faced with an unexpected pregnancy. The inclusion of even one of these initiatives in the bill would have made a huge difference in the reception of this law. The moral inconsistency is glaring.
RICKARD MORIN, The Abortion ban in Texas and the state of the pro-life movement | Where Peter Is
Vaccine Info
The LMU Center for Religion and Spirituality invites you to this important discussion about the COVID-19 vaccine from a Catholic perspective, moderated by New York Times best-selling author and Catholic speaker Jeannie Gaffigan.
The global pandemic that began in January 2020 has challenged every aspect of our lives: Health and well-being, religion, economics, politics, and ethics have all been tested by a seemingly unrelenting wave of anger, grief, and fear. This webinar will address some of the pressing issues raised by the pandemic from a Catholic and Christian perspective.
A panel of experts moderated by author Jeannie Gaffigan will answer questions such as: Is COVID-19 really a threat? Is the vaccine dangerous for me? Am I morally obligated to get vaccinated? Are there risks to fertility and pregnancy? Can we trust the government and the health care system?
Emphasizing Catholic and Christian perspectives and solutions, scientists, theologians, and health care professionals will sort out the real knowledge from the misinformation in an hourlong discussion aimed at improving understanding of this public health crisis and what each of can do to bring it to an end.-Webinar: "Vaccination is a Life Issue" moderated by Jeannie Gaffigan – Loyola Marymount University (lmu.edu)
When You're Discouraged
This Week on
MYS170: We regularly give Patrons the opportunity to ask Jimmy Akin and Dom Bettinelli their mysterious questions and make them available exclusively to Patrons first and then later to the whole audience in a special bonus release.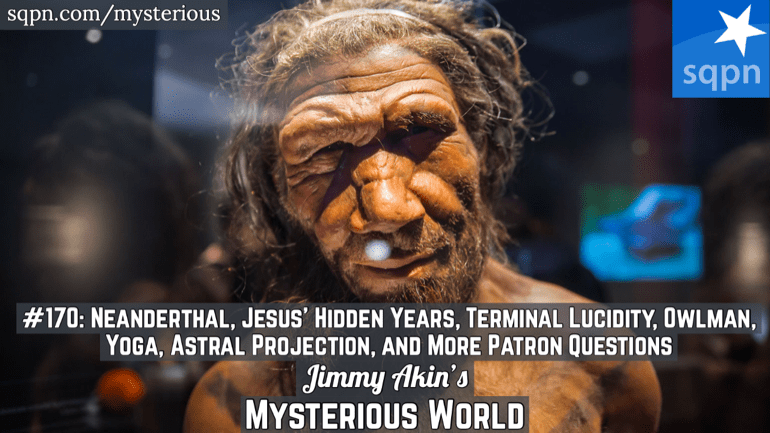 FEAST DAYS ,HOLIDAYS AND LAST WEEK IN HISTORY
WinCalendar: Calendars, Holidays, Days & Today
Mon August 30 2021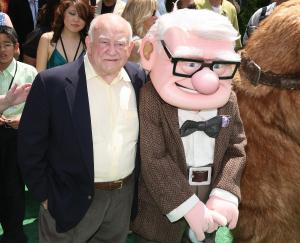 Here is what else happened on this day in History.
Tuesday August 31, 2021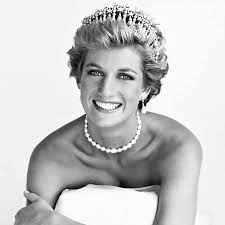 Here is what else happened on this day in History.
Wednesday September 1, 2021
Saint Teresa Margaret Redi, virgin – Optional Memorial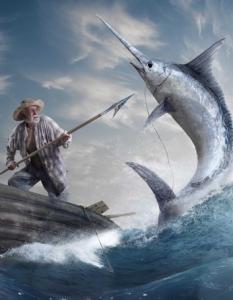 Here is what else happened on this day in History.
Thursday September 2, 2021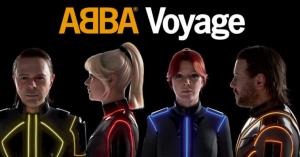 Here is what else happened on this day in History.
Friday September 3, 2021
Saint Gregory the Great, pope and doctor of the Church – Memorial
Here is what else happened on this day in History.
Saturday September 4, 2021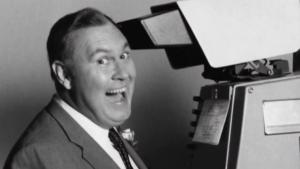 Here is what else happened on this day in History.
Sunday September 5, 2021
Saint Mother Teresa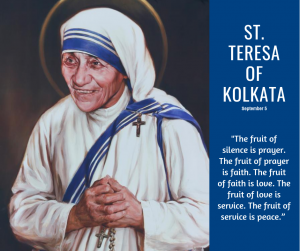 Here is what else happened on this day in History.
POPE FRANCIS'S FAMOUS LAST WEEK'S WORDS
A Chance To Do A Work Of Mercy
Greeting you in Jesus name urgent need towards James aged 9yrs .. Today his parents come for help towards his son having problems on both legs…There are very poor parents and boy is on treatment but missed treatment now for week …They need $600 for treatment $550 for treatment and $50 to see the doctor totaling $600 … please help with what you can towards poor boy and parents in Jesus name..
I had to make a dentist appointment, my impacted wisdom tooth broke, and I have a fear of infection. No idea how I will pay for it. But have put my GFM back up in pinned post. The $650 covers removal and Uber both ways, and a little extra for liquid based food for the aftermath. Cashapp $JayFischer1 Venmo @JayFischer

Jay Fischer August 20 at 1:27 PM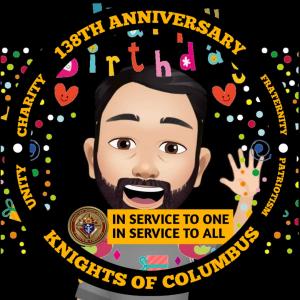 Programs For Exceptional People (PEP) is deeply saddened to learn that a beloved member, Joseph Taylor, passed away from COVID complications. Joseph fought a brief and courageous battle after being admitted to MUSC ten days ago.
Joseph taught us many things about kindness, love, and patience. He had no hate in his heart. His presence at PEP was exemplified by his unwavering belief in his faith, manifested with his angelic voice. Despite challenges, his constant smile and gentle soul were a blessing to his peers and an example to emulate.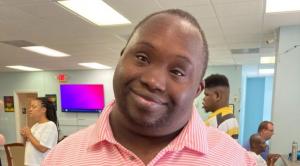 PEP remembers man with big smile, bigger heart (wsav.com)
Trying to keep up with what is newly published during the last week is rather difficult as there is no coherent list of all the too many books published.
And so here are some interesting
Book Titles I Came Across Last Week
They didn't necessarily come out last week.
Cross-Examined: Catholic Responses to the World's Questions by Fr. Carter Griffin
The Woods Are Always Watching by Stephanie Perkins
New and Old Movies/TV I Came Across Last Week
I would like to take the time to go to the theater and watch this then write a review, but I am trying to downsize the stuff in my basement and I decided it was time to look for a new job. I don't think this will give me the time it takes to watch this new film. It is on my list of films to see (as is every Marvel Movie).
Shang-Chi and the Legend of the Ten Rings (2021)
Shang-Chi, the master of unarmed weaponry based Kung Fu, is forced to confront his past after being drawn into the Ten Rings organisation.
Piffy Quality Quotes

of the Week