Last Week In Life:
September 6, 2021- September 12, 2021
Last Week's SPECTACULAR STORY OF WEEK
Deep Thoughts on Star Trek Day
Steven D. Greydanus 55 years ago today, western civilization ended. Happy Star Trek Day. Aude perge quo nemo antecessit! Mark Shea
Deacon Steven D. Greydanus responds
For those who may have been wondering about
Mark
's joke post on my wall yesterday (Star Trek Day):
In seminary I had a punctilious canon law professor who solemnly told us on the first day of class (in the process of setting expectations for the papers we would write for him) that September 8, 1966 marked the end of Western civilization, because on that date "Star Trek" debuted and split the infinitive "to go" in its title sequence ("to boldly go").
I raised my hand and remarked that split infinitives had been used in English for centuries by great stylists like John Donne, Wordsworth, Benjamin Franklin, and Abraham Lincoln—and that, since the prescriptivist rule against them was based on Latin, style guides today agree there's no reason to impose that limitation onto English. (Well, I may not actually have said all that, but whatever I said was convergent with this.)
His serious response: "I don't care!" The nuns had taught him that infinitives were not to be split, and that, for him, was the end of it.
Mark's "Aude perge quo nemo antecessit" is of course meant to be rendered "boldly to go where no one has gone before"—without splitting the infinitive because, of course, in Latin "to go" (perge) is one word!
Responding to Mark's post, I wrote, "I wish to cheerfully raise a glass and toast my canon law professor!" (thereby, of course, splitting an infinitive!).

Mark Brumley writes on September 8 at 11:55 PM
Maybe one of these days STAR TREK will boldly go where Roddenberry would never go and allow actual, serious questioning of some of Trek's major axioms about what constitutes a "progressive" future. In the past we had relatively safe questioning, here and there, of the Prime Directive. But nothing truly challenging of the Status Quo Post.
I realize that as certain elements of Trek become Dogma that's unlikely. And of course as "progressivism" is taken as coterminous with moral development, and Trek prides itself on being morally visionary, it's all-but impossible it would consider a different perspective. Religions often don't leave room for serious questions, even secular religions. Still, it would be … fascinating.
Last Week's Other Stories, Articles and Things
This Week on
MYS171: On the 20th anniversary of the 9/11 attacks, Jimmy Akin and Dom Bettinelli discuss the main alternate theories about what happened on that terrible day, including whether it was really planes that caused the deaths of nearly 3,000 people and destruction at three sites.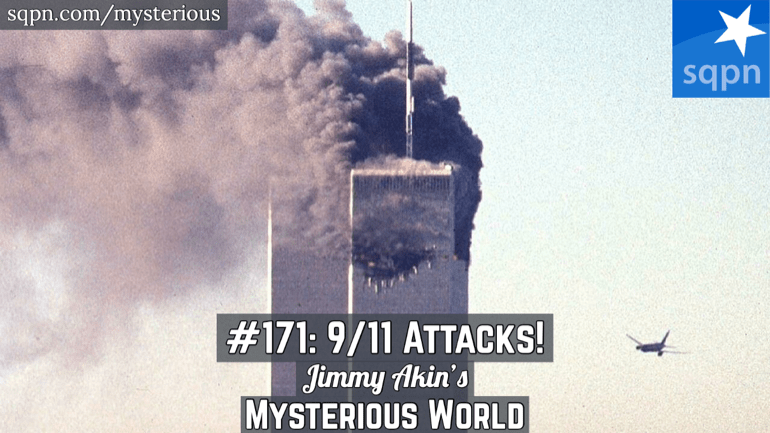 FEAST DAYS ,HOLIDAYS AND LAST WEEK IN HISTORY
WinCalendar: Calendars, Holidays, Days & Today
Monday September 6, 2021
Birth of the Blessed Virgin Mary– Feast
Labor Day
Labor Day Facts & Quotes
The Central Labor Union observed the first Labor Day holiday in 1882 in New York City.
Labor Day marks the end of the summer season, the beginning of school and the start of football season.
According to the rules of fashion, Labor Day Weekend is the last official time where wearing white is appropriate.
All labor that uplifts humanity has dignity and importance and should be undertaken with painstaking excellence. – Martin Luther King Jr.
Labor is prior to, and independent of, capital. Capital is only the fruit of labor, and could never have existed if labor had not first existed. Labor is the superior of capital and deserves much the higher consideration. – Abraham Lincoln
CDC Recommends That Unvaccinated People Don't Travel Over Labor Day Weekend : Coronavirus Updates : NPR
'Shang-Chi' Box Office Set For Record Labor Day Weekend
Here is what else happened on this day in History.
Tuesday September 7, 2021
Top news stories on this day
Here is what else happened on this day in History.
Wednesday September 8, 2021
Birth of the Blessed Virgin Mary– Feast
Here is what else happened on this day in History.
Thursday September 9, 2021
Saint Peter Claver, priest – Optional Memorial
Here is what else happened on this day in History.
Friday September 10, 2021
Here is what else happened on this day in History.
1570 – Spanish Jesuit missionaries land in present-day Virginia to establish the short-lived Ajacán Mission.
1846 – Elias Howe is granted a patent for the sewing machine.
Saturday September 11, 2021
Here is what else happened on this day in History.
Sunday September 12, 2021
Holy Name of the Blessed Virgin Mary
Here is what else happened on this day in History.
POPE FRANCIS'S FAMOUS LAST WEEK'S WORDS
A Chance To Do A Work Of Mercy
Urgent need please…we were about to loss some of our orphanage children after the toilet fallen down…We can't live without toilet as it will bring several virus which causes diseases… please help as soon as possible to shift to new house with good toilet …Here it's the link to Donate:
https://www.paypal.com/paypalme/MercyForLifeCorp
Please if able make a donation, only $90 needed left to raise. Almost out of time to finish raising it. We have almost reached goal. Please share.

Mark Shea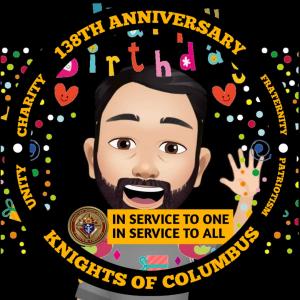 Programs For Exceptional People (PEP) is deeply saddened to learn that a beloved member, Joseph Taylor, passed away from COVID complications. Joseph fought a brief and courageous battle after being admitted to MUSC ten days ago.
Joseph taught us many things about kindness, love, and patience. He had no hate in his heart. His presence at PEP was exemplified by his unwavering belief in his faith, manifested with his angelic voice. Despite challenges, his constant smile and gentle soul were a blessing to his peers and an example to emulate.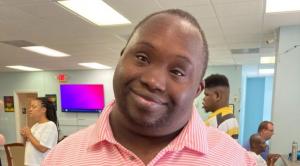 PEP remembers man with big smile, bigger heart (wsav.com)
Trying to keep up with what is newly published during the last week is rather difficult as there is no coherent list of all the too many books published.
And so here are some interesting
Book Titles I Came Across Last Week
They didn't necessarily come out last week.
New and Old Movies/TV I Came Across Last Week
Malignant (2021)
Madison is paralyzed by shocking visions of grisly murders, and her torment worsens as she discovers that these waking dreams are in fact terrifying realities.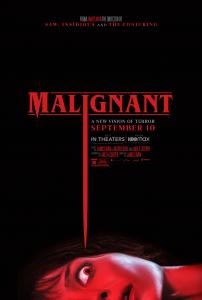 Sunday, Sept. 12
2021 MTV Video Music Awards, TBD, MTV
Piffy Quality Quotes

of the Week