Last Week In Life:
September 13, 2021- September 19, 2021
I laid out the skeleton of this on September 12. I wonder how the flesh of the week will have been filled in by the 19th.
As I am moving, I have less time for sitting at the computer as I am packing, cleaning, eating, going to work.
I should be praying. I wish I could be sleeping. But I'm sinful.
But I still manage to write.
For Good or for Bad here is…
Last Week's SPECTACULAR STORY OF WEEK
I Wanna Be A Ghost
Exorcist Tells What CNN Got Wrong in Story About Ghostly Encounters| National Catholic Register (ncregister.com)
Two more words never mentioned in the CNN article were prayer and purgatory. What if the loved ones are in purgatory and need prayers? St. Pio of Pietrelcina often reported that souls in purgatory would appear and ask him for prayers. Catholics pray for our dead in the event they are in purgatory, being purged of their sins since nothing unclean can enter heaven (Revelation 21:27).
Recently I introduced my wife to the supernatural comedy Beetlejuice. In the movie a recently deceased couple interact with a goth girl played by Wynona Ryder and her family. The couple played by Alec Baldwin and Geena Davis decide to hire the bio-exorcist Beetlejuice played in grand comedic fashion by Michael Keaton to oust them from the house where they are destined to stay at for the next century. At one point they try to do this themselves. They end up possessing the family living there and making them sing Harry Belafonte's Day-O while prancing and dancing around the room during dinner. While we're speaking of Ghostly Films, Ghostbusters Afterlife comes out November 11, a day before my friend Marshall's birthday and a day after our granddaughter's 1st year birthday, whom we have to meet.
When I die, I hope that I can come back as a ghost and interact with people. Not to haunt and possess others but to give comfort, guidance,metaphysical hugs and to ask for prayers. I sense the need to be purged of my attachments to this world. I think this might be hypercritical of me to want to be a ghost. When my wife was in rehab a few weeks ago I was somehow afraid the supernatural might show up and communicate with me in the middle of the night scaring the crap out of me. If it can happen to others like in the article cited above, then why not me? When I was in college I remember being scared the Virgin Mary might decide to manifest herself to me as I rode my bike down a dark road from my friend's house back to the school.
But yet I wouldn't mind interacting with some people in their dreams. Maybe I could. If God lets me. This dead border control agent did as described on Jimmy Akin's Mysterious World. If you think about it, the kid in the Sixth Sense who could see dead people had a good relationship with Bruce Willis character you learn is dead at the end of the film. He became comfortable and familiar with him. He gave aid and comfort to the dying. With the Catholic symbolism in the film, the souls the kid interacted with could have been from purgatory. A few weeks ago my friend Marshall went to visit a graveyard and called me up and we prayed a rosary together. Down the street from the house we only live in for the next few weeks is a graveyard that my wife and I have visited on a regular basis. The names of people long gone and forgotten about. Perhaps in purgatory and in need of our prayers. Sometimes they come back to ask for those prayers. I hope I can be one of them. I know it's a long shot, but possessing people so they can dance around the room in a supernatural way might also be fun.
Last Week's Other Stories, Articles and Things
US coronavirus: 1 in every 500 US residents have died of Covid-19 – CNN
It's a sobering toll that comes as hospitals in the US are struggling to keep up with the volume of patients and more children are grappling with the virus. In hopes of managing the spread and preventing more unnecessary deaths, officials are implementing mandates for vaccinations in workplaces and masking in schools.
They're fighting against daily case, hospitalization and death rates that jumped after the early summer as the highly contagious Delta variant
became dominant
.
Three Lies And a Truth About Texas' Life-Saving Law | Opinion (newsweek.com)
Before the Texas law went into effect, an average of 150 Texan children were killed in abortion clinics each day. Because of the law, it's estimated that more than 100 children are being saved per day. Thanks to the efforts of the pro-life movement, the state has more than 160 life-affirming pregnancy resource centers offering families real assistance and support—including food, diapers, clothing and counseling. More can and should be done to help families in need, and advocates on both sides of the political spectrum can champion caring for families without also advocating for the deaths of their youngest members. We must ensure children are allowed to be born, and must help families flourish and thrive.
Well, look at that: 400-year-old treasure discovered in a New York church – Deacon Greg Kandra (thedeaconsbench.com)
A 100-year-old church in New Rochelle housed a 400-year-old treasure and no one realized it until a man stopped to worship, and looked up.
"It immediately caught my eye, and I knew it was a 17th century Italian painting. And that's when I began the investigation," said Tom Ruggio.
A New Flight of the Navigator Is on the Way From Director Bryce Dallas Howard | Tor.com
The classic Disney kids' film Flight of the Navigator is making its way back to us—this time as a remake from actress and director Bryce Dallas Howard (The Mandalorian). Howard will produce and direct the in-development film, which will have a female lead this time around.
Randal Kleiser (Grease) directed the original film, which wasn't a huge hit but was a huge film for everyone who saw it as a child. (If you don't believe me, I'll direct you to Emmet Asher-Perrin's essay.)
Howard is best known as an actress (the Jurassic World franchise), but has been settling into the director's chair with Disney via the company's Star Wars series on Disney+: She directed two episodes of The Mandalorian, and also an episode of the upcoming The Book of Boba Fett.
There's no word on who's tasked with writing this new version of the film, or when it might begin production.
This Week on
MYS172: The 9/11 attacks were the deadliest terror attack in US history, but were bin Laden and Al-Qa'eda really responsible? Jimmy Akin and Dom Bettinelli look at claims that other nations were involved or that it was an "inside job" by US officials or that there was a coverup.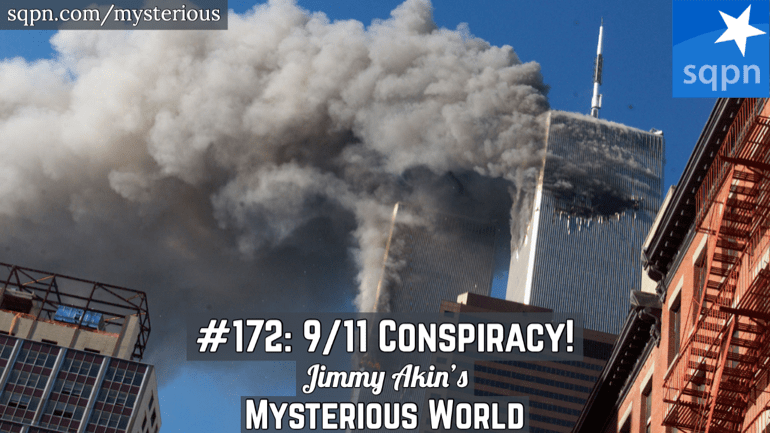 FEAST DAYS ,HOLIDAYS AND LAST WEEK IN HISTORY
WinCalendar: Calendars, Holidays, Days & Today
Monday September 13, 2021
Saint John Chrysostom, bishop and doctor of the Church – Memorial
Here is what else happened on this day in History.
Tuesday September 14, 2021
Exaltation of the Holy Cross – Feast
Here is what else happened on this day in History.
Wednesday September 15, 2021
Our Lady of Sorrows – Memorial
Here is what else happened on this day in History.
Thursday September 16, 2021
Saints Cornelius, pope, and Cyprian, bishop, martyrs – Memorial
Here is what else happened on this day in History.
Friday September 17, 2021
Saint Robert Bellarmine, bishop and doctor of the Church;
Saint Hildegard of Bingen, virgin and doctor of the Church – Optional Memorial
Here is what else happened on this day in History.
Saturday September 18, 2021
St. Joseph of Copertino
Batman Day
Cheeseburger Day –
Oktoberfest – Germany
Here is what else happened on this day in History.
Sunday September 19, 2021
Saint Januarius, bishop and martyr – Optional Memorial
International Talk like a Pirate Day
Here is what else happened on this day in History.
POPE FRANCIS'S FAMOUS LAST WEEK'S WORDS
Pope calls for integration of Roma people; condemns prejudice, exclusion | Crux Now
Pope Francis tackles debate over Communion for politicians who support abortion (catholicnewsagency.com)
Pope to bishops: Listen to abuse victims for sake of church (apnews.com)
A Chance To Do A Work Of Mercy
This is Shanitah Nakaweesa, she is apart of the Vera Levicchi Children's ministry. These precious children of God are in need of mattresses,beds, blankets, mosquito nets,food and rent! Me, my brother from Uganda, and our sister Shanitah and many more hope and pray that some kind and/or Christ led supporters would make any contribution for their comfort and for the glory of God!

Thank you.

In today's steeplechase of needs, not only is Ntege Nasser struggling to raise three month's rent for his orphans, but now his little girl is sick too. My guess is that we need somewhere around $800 for rent and medical bills. Won't know for sure till he returns from the docs.

https://www.paypal.com/paypalme/MercyForLifeCorp
Trying to keep up with what is newly published during the last week is rather difficult as there is no coherent list of all the too many books published.
And so here are some interesting
Book Titles I Came Across Last Week
They didn't necessarily come out last week.
Adventure Stories for Young Readers
Kindle Edition
New and Old Movies/TV I Came Across Last Week
Friday, Sept. 17
SparkShorts: Nona, Disney+
Cry Macho (2021) HBO Max [movie] A one-time rodeo star and washed-up horse breeder takes a job to bring a man's young son home and away from his alcoholic mom. On their journey, the horseman finds redemption through teaching the boy what it means to be a good man.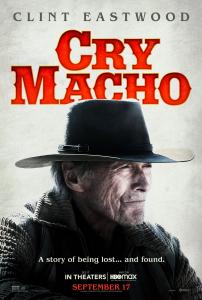 I Am Your Man (2021)
In order to obtain research funds for her studies, a scientist accepts an offer to participate in an extraordinary experiment: for three weeks, she is to live with a humanoid robot, created to make her happy.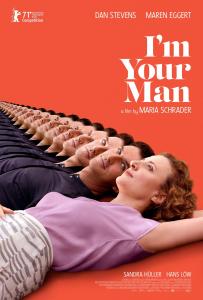 Sunday, Sept. 19
Emmy Awards, 8 p.m., CBS
Piffy Quality Quotes

of the Week