There is no time for toxic music. So if your fine to listen to them on your digital record player,
Here are some Tunes I featured Last Week in Life for September and October.
And also some I didn't.
I star out with
More Music From Artists I Like…
Who Have Joined Forces With Other Artists
AJR joins Daisy the Great
Daisy The Great x AJR – Record Player (Animated Video) Premiered Aug 31, 2021
I've got a record player that was made in 2014
Dyed my hair blue, it came out a seasick sort of green
I like vintage dresses when they fall just below my knees
I pretend I scraped them climbing in the trees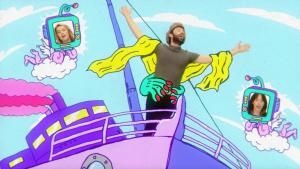 I also discovered a older tune of theirs that I found catchy and fun.
Hello
You wanna dress me up in yellow
Wipe my mouth and feed me jello, caramello
Maybe another time I'll say what's on my mind, just let me lie
I'm fine I'm fine
I'm fine I'm fine
Just let me lie sometimes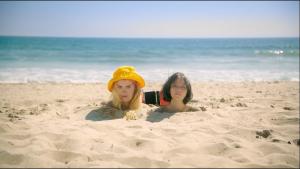 Coldplay continues to make music. This time with Korean Superstars BTS.
You (you), you are (you are) my universe
And I (I) just want (just want) to put you first
And you (you), you are (you are) my universe
And you make my world light up inside
어둠이 내겐 더 편했었지
길어진 그림자 속에서 (eyes)
And they said that we can't be together
Because, because we come from different sides
Here is Imagine Dragons with somebody named J.I.D.
Oh, the misery
Everybody wants to be my enemy
Spare the sympathy
Everybody wants to be my enemy
(Look out for yourself)
My enemy (look, look, look, look)
(Look out for yourself)
But I'm ready
Imagine Dragons x J.I.D – Enemy (from the series Arcane League of Legends)
j
And here they are singing another sunny happy song.
Imagine Dragons – No Time For Toxic People (Official Lyric Video)
Take a look outside, it's a beautiful day, yeah
Yeah, it's a beautiful day, yeah
I'm gonna keep it that way, that way, ayy
Take a real good look, it's a beautiful day, yeah
Yeah, it's a beautiful day, yeah
I'm gonna keep it that way, that way, ayy
Do-do, do-do-do, no time for toxic people
Do-do, do-do-do, no time for that, I
Do-do, do-do-do, no time for toxic people
I, I've got no time for toxic people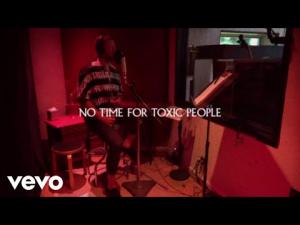 And here is super star Billie Eilish with someone named Khalid and a Kid's Choir.
Oh, I hope some day I'll make it out of here
Even if it takes all night or a hundred years
Need a place to hide, but I can't find one near
Wanna feel alive, outside I can't fight my fear
Isn't it lovely, all alone
Heart made of glass, my mind of stone
Tear me to pieces, skin to bone
Hello, welcome home
This one whose classic songs are redone for today's audience of kids.
Pentatonix gave us some of their great new acapella remixes of popular songs.
Pentatonix – "I Just Called To Say I Love You" – Visualizer
No New Year's Day to celebrate
No chocolate covered candy hearts to give away
No first of spring, no song to sing
In fact, here's just another ordinary day
No April rain, no flowers bloom
No wedding Saturday
within the month of June
But what it is, is something true
Made up of these three words that I must say to you
I just called to say I love you
I just called to say how much I care
I just called to say I love you
And I mean it from the bottom of my heart

The Prayer
La luce che tu hai
I pray we'll find your light
Nel cuore resterà
And hold it in our hearts
A ricordarci che
When stars go out each night
L'eterna stella sei
Oh
Nella mia preghiera
Let this be our prayer
Quanta fede c'è
When shadows fill our days
Walk of the Earth gave us some new ways of looking at classic rock songs.
The Best Beatles Medley on the internet!
What if Guns N' Roses went Bluegrass?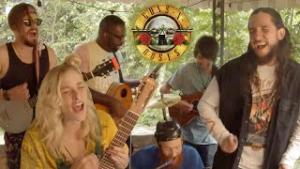 And speaking of Bluegrass…
And here are some exclusive songs you redone you can only find online and on Youtube.
ONE DAY MORE" | Les Misérables | 2020 COVER Apr 26, 2020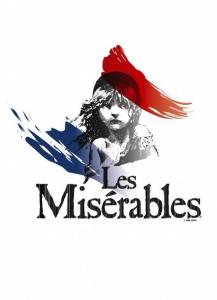 From The Crosby's
A Song From the Witcher
I also present to you some Irish and Scottish Songs
Celtic Women
I met a girl one Friday night in a bar in Glasgow town
She poured me up a whiskey and she told me to sit down
We talked all through the night until the sun began to rise
And I knew my heart was hers when I looked into her eyes
Ring-ding-did-a-little-la-di-oh, ring-di-diddly-eye-oh
Well I knew my heart was hers when I looked into her eyes

A list Woman who are back singing. One of them after quite a long way away from the mike.
Adele is Back
Please don't be so cold
Be patient while I grow
I wanna try, I won't always get it right but I need you to know
To go easy on me
Go easy, go easy on me
Go easy
Ashe
Burned out like a star
'Cause baby, we were made to fall apart
The best songs never last for very long
Don't forget the start
'Cause even if we're made to fall apart
That's life, no one makes it out alive
Oh, no, not even Jesus Christ
So even if it makes you cry, ooh
(Jesus didn't make it out alive. That's theologically true. But he did come back alive)
And these popular CCM artists continue to sing meaningful and heartfelt songs. They combine good music with a interwoven fabric of faith fueled lyrics.
Head down as I punch this clock
The hours roll, they never stop
And I can't ever seem to get ahead
Always tryin' to do what's right
Straight and narrow, it's gettin' tight
Don't know how much longer I can stand
And I'm wonderin'
Yeah, I'm wonderin'
Where's my promised land?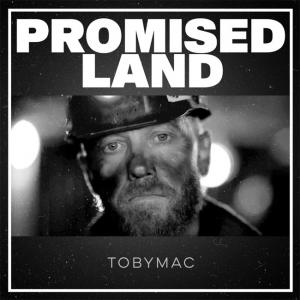 for King & Country
Can you hear the prayers that people prayed?
Can you see the skies begin to break?
When Heaven and Earth were face to face
Oh, how the world forever changed
For God is with us
God is with us
And Walk the Moon decided to release some new tunes you can dance by the moon to.
Sometimes I forget where I came from
Just to remember that I'm here at all
Well I believe that it takes one to know one
Guessing the fire by the shapes on the wall
There ain't no running away
Ain't no fire escape
There ain't no running away
It's in your DNA
It's in your DNA, you already know
Rise Up
You can be a rockstar, famous actor
Big league player, doesn't matter!
You're gonna fall down (everyday)
You're gonna fall down
And when you taste that earth, face in the dirt
Gotta rise up, gotta rise up
When you're stumblin down, smack on the ground, sing oh!
When the daylight blinds, open your eyes
Gotta rise up, gotta rise up
When the reaper come calling in the dead of night, sing oh!
Rise up, rise up now
To your higher elevation
From the fires in the basement, sing oh!
Rise up, rise up now
When you're down on the pavement
Show the crowd what you're made of, sing oh!
Rise up
And One Republic came out with a new album not too long ago. And I like them. So I thought I would add one of there songs in here, just because.
Oh, you say someday when we're older
We'll be shinin' like we're gold, yeah
Won't we? (Won't we?)
Won't we? (Won't we?)
Yeah, someday when we're older
I'll be yours, and you'll be mine
Be happy (happy)
Happy
And These Guys I hadn't heard about before.
Summer flex, summer flex, put it on the internet
Burn so bright but you're never really feelin' it
Your friends look nice
But your clique's so tight
Ain't nobody getting into it
Listen now, it's the sound of someone you're trying to be like
Be like
Am I
Cool enough
For your love?
Sorry if I don't fit your description

If it was colors and shapes, the imaginary
'Stead of all of this weight that we have to carry
Would you be able to breathe?
And This farewell to a artist who recently passed on to a place hopefully that plays heavenly music.
Come A Little Bit Closer
We sometimes wonder where certain musical artists are in life. This question has come up concerning my favorite musical artist of all time.
Where is Weird Al?
Weird Al does not have the monopoly on Comedy Music.
And there you have it, for this month and lasts, of new music you can maybe add to your playlist.