Last Week In Life:
October 25, 2021- October 31, 2021
Last Week's SPECTACULAR STORY OF WEEK
Geeky Nerdy Stuff of the Week
Lots of individuals are at the same both deeply Catholic in the very joints and marrow of their being. At the same time they are also ethnically Geeks or Nerds.
Or Both.
Some interesting Geeky Nerdy things have popped up Last Week in Life and here are some of those things you might want to know about or remember if your looking at this article in the future, which is now the present if your reading it. In no particular order.
There is a new season of the female time Lord in Doctor Who Season 13. I stopped watching the Doctor's new form, but maybe you might want to check it out.
Wondering what all the hype of the Squid Games is all about?
Well here is a catchy little song that will tell you all about it.
Squid Game Country Song
For those of you who like to dive into Geeky Things there is a Star Trek Podcast. They just celebrated 100 episodes.
It's Got Star Trek – The It's Got Everything Podcast Network (itsgoteverything.com)
This is the same week a new Star Trek series comes out.
Star Trek: Prodigy: Season 1(2021) Paramount+
A motley crew of young aliens in the Delta Quadrant find an abandoned Starfleet ship, the U.S.S. Protostar; taking control of the ship, they must learn to work together as they make their way towards the Alpha Quadrant.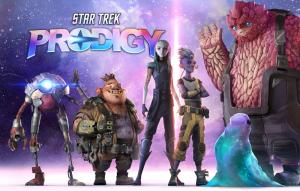 If you love digging into movies and are a Pixar Fan… Here is a dive into the latest Pixar Trailer for the upcoming
Lightyear Film.
And speaking of Pixar, Here is some Disney Tunes sung by Youtuber Kids

And this wouldn't be an article mentioning Catholic Nerdy Geeks without mentioning someone who brings those two together.
It's not enough to entertain you. I think it is also important to be educated. Here is Nerdy Geek Info 101.
Check out Fr. Casey Cole's contribution to this week's theme.
Evangelization through attending Sporting Events.
If you want to geek out to Catholic things at home while playing a game you might want to look into purchasing one of these.
The Catholic Card Game: Base Game – Ascension (ascensionpress.com)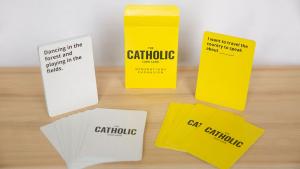 For more Catholic Geeky Nerdy Stuff, See Jimmy Akin's Mysterious World Below…
Fr. Casey Cole and Vatican 2
Here is more Fr. Cole talking about the wonderful 2nd Vatican Council.
"Reclaiming Vatican II" by Fr. Blake Britton (wordonfire.org)
Reclaiming the Second Vatican Council – Word on Fire
This Week on
MYS178: It's a fifth Friday so Cy Kellett of Catholic Answers Live is asking Jimmy Akin more weird questions from listeners, including what guardian angels would do for superheroes; where the Ark of the Covenant is; whether Judas is in Hell; are there pizza rolls in heaven, what role Neanderthals played in Creation; and more.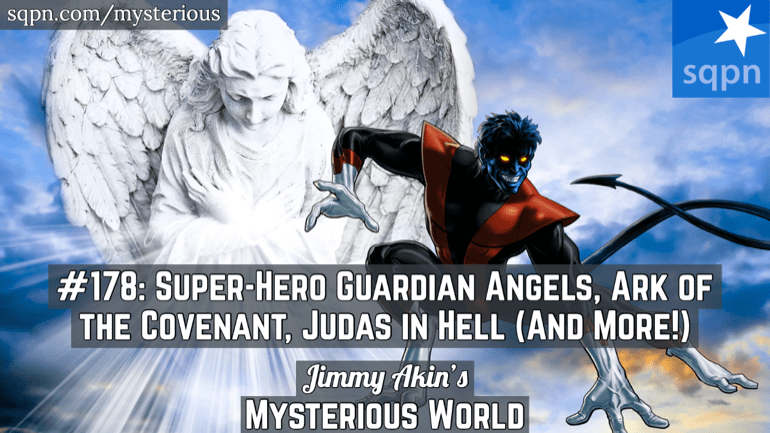 FEAST DAYS ,HOLIDAYS AND LAST WEEK IN HISTORY
WinCalendar: Calendars, Holidays, Days & Today
Monday October 25, 2021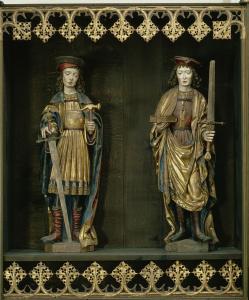 Here is what else happened on this day in History.
Cabinet member found guilty in Teapot Dome scandal – HISTORY
Tuesday October 26, 2021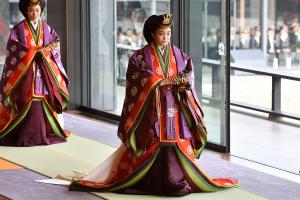 Shootout At the O.K. Corral – HISTORY
Wednesday October 27, 2021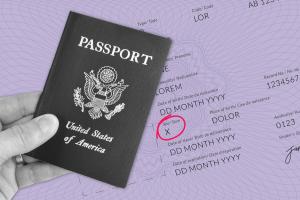 Here is what else happened on this day in History.
New York City Subway Opens – HISTORY
1682 – Philadelphia is founded in the Commonwealth of Pennsylvania.
1795 – The United States and Spain sign the Treaty of Madrid, which establishes the boundaries between Spanish colonies and the U.S.
Thursday October 28, 2021
Saint Simon and Saint Jude, apostles – Feast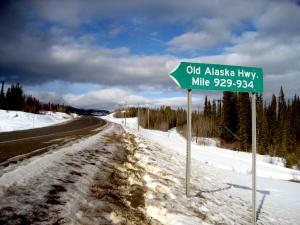 Here is what else happened on this day in History.
St. Louis's Gateway Arch Is Completed – HISTORY
Friday October 29 2021
Bl. Chiara Luce Badano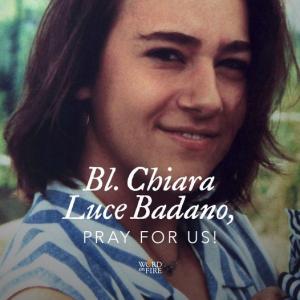 Top news stories on this day
Here is what else happened on this day in History.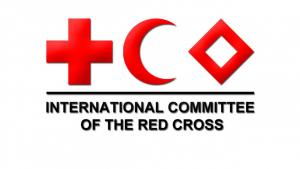 John Glenn Returns to Space – HISTORY
Saturday October 30, 2021
Top news stories on this day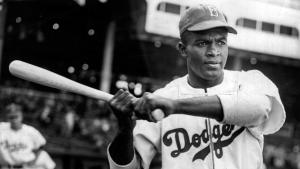 Here is what else happened on this day in History.
Orson Welles's "War of the Worlds" Is Broadcast – HISTORY
Sunday October 31, 2021
Halloween
Here is what else happened on this day in History.
Martin Luther Posts His 95 Theses – HISTORY
While You Were Out Trick or Treating This Also Happen
POPE FRANCIS'S FAMOUS LAST WEEK'S WORDS
Pope Francis's Pilgrimage to Canada – Where Peter Is
Francis-Biden meeting just latest in long history of pope-U.S. president encounters | Crux (cruxnow.com)
Truth, they say, is the first casualty of war. A journalistic analog might be, "Context is the first casualty of hype." When you want to bang something like a cheap drum, the first rule is to avoid any context that might make the situation appear more complicated, less straight-forward, than simplistic narratives would suggest.
This weekend has offered a classic example with regard to US President Joe Biden's keenly anticipated tête-à-tête with Pope Francis.
Context is king in understanding Pope's approach to Biden on abortion | Crux (cruxnow.com)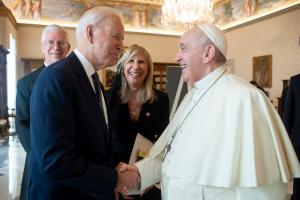 A Chance To Do A Work Of Mercy
Updates so far we have got towards the cause of food….we have raised now $130 And we still need $570. No help is little and some kids are born with HIV AIDS virus and living on Arvs to survive they can't take it without food.. Kindly help and Donate :https://www.paypal.com/paypalme/MercyForLifeCorp

My name is Jay , and I need your help. I am in heart failure, and have already survived 8 heart attacks. I was abandoned at 8 years old, and raised in fostercare. I was emancipated at 16 when I graduated high school. I have this fundraiser as I have no family to help.

My funds raised are to try to keep permanent housing, and help pay for my medical care, doctors, lab work, medicine, etc. I have survived 8 heart attacks so far, and 2 stent collapses. 4 STEMI 99% blockages in my LAD and Circumflex, known as widowmakers, 2 NSTEMI, and 2 MI. I am in Congestive heart failure, EF 20%. I have my few belongings left. I am doing my best to stay alive. Due to $400,000 in medical debt my credit is destroyed, I am still waiting on SSDI, I have a lawyer but seems to take forever. My goal now is one of my original goals and that is to pay for my broken wisdom tooth extraction, which will require surgery. My tooth keeps getting re-infected, and only thing that can be done is removing it surgically. Tooth infections can cause death if not taken cate of. I cannot take pain meds or any NSAIDS due to the interaction with my heart medications, so am usually in constant pain. Please if able make a donation today.
Tunes
I Came Across Last Week