Honestly. I think Will Smith is still a class act. He messed up. Rather Big. And he was properly punished for it. He is barred from attending the Academy Awards for the next 10 years.  The Fresh Prince said of this ban ""I accept and respect the Academy's decision."
But I can't help but think that this incident could have been avoided. If only he had listened to Benedict Cumberbatch's prophetic vision he might in due time recieve his next best actor oscar for a planned 'I Am Legend' sequel. What was this prophetic vision? I'm glad you asked.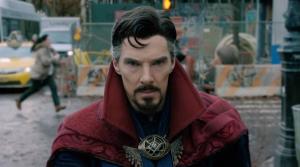 As Benedict Cumberbatch sat in his seat at the Oscars he awaited the big moment to arrive. Not where he won best actor in his role in 'The Power of the Dog'. No. That win would go to Will Smith.  But what would happen to Will Smith that night would literally ruin his career and the Oscars. But he had warned him, so it should go OK. He won't do what he was going to do had he not warned him. It had worked with other people. The Last Jedi had been even more divisive than it was before Benedict told Ryan Johnson to change some things including a revised scene with Luke and Leia from Empire. Ever since getting the role of Dr. Strange he had inherited some of his gifts. Besides opening up a few small portals and making some lights with his hands he had visions. Visions of possible futures. And recently he saw the future where a stunned audience…
"Jada, I love ya. G.I. Jane 2, can't wait to see it."
It was said. Now will it happen?
Will Smith laughed. Chris Rock said what he said and…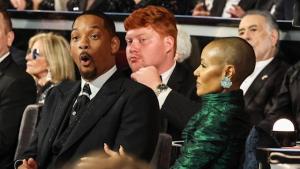 Will Smith sat in his seat. He didn't get up.
But wait…
Jada rose up and walked to the stage and
SMACK.
She decked Chris Rock across the face and he went down.
Benedict thought that this didn't go exactly the way he had hoped. Just like his role in Star Trek: Into Darkness.
"Jada, I love ya. G.I. Jane 2, can't wait to see it."
Whoa. It was only a vision. Here comes another one.
This time Will Smith walked up and slapped Chris Rock. Again. No wait. It wasn't Chris Rock he hit this time. It was Jim Gaffigan? What?
"Jada, I love ya. G.I. Jane 2, can't wait to see it."
And the visions kept coming.
This time Will Smith and Jada stayed in their seats and Denzel Washington got up and smacked him.
"Jada, I love ya. G.I. Jane 2, can't wait to see it."
And the visions kept getting weirder.
This vision had Chris Rock going off stage after Smith yelled and walking down to where he sat and smacking him across the face.
"Jada, I love ya. G.I. Jane 2, can't wait to see it."
And Weirder.
Will Smith walks up the stage and begins to tear Chris Rock's face off, only to find a lizard underneath.
Instead of Will, Jada or Denzel walking up to the stage, Toby McGuire, Andy Garfield and Tom Holland jump up on stage and begin to wail on Chris Rock. The vision then jumped forward a little bit with all three actors dead on stage. A knife coming out of each of them. Apparently a live version with singing had happen on stage live at the oscars.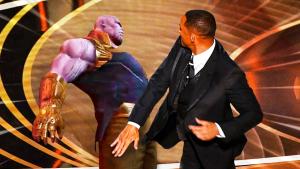 As Will Smith gets up out of his chair to approach Chris Rock, A huge roar is heard throughout the auditorium. A T-Rex comes out of nowhere and onto the state and promptly eats Chris Rock whole.
Will Smith comes up and him and Chris actually talk. Chris apologizes. They hug. People cheer. Jada gets up and smacks both of them.
A different version of Will Smith runs past Chris and tackles his other self which most people dismissed as a publicity stunt.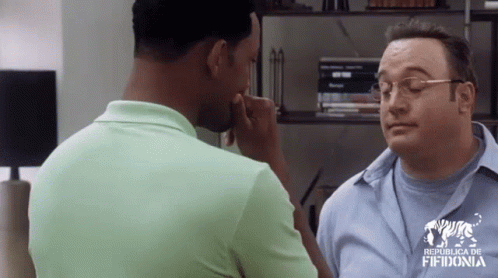 Will, Chris and Denzel begin to slap each other. They poke, hit, and even used hammers on one another. In the end they announce their new movie  version of the Three Stooges coming out.
"Jada, I love ya. Black Panther 2, can't wait to see it."
This one had Jada come up and kiss Chris Rock full on the lips in front of everyone.
This caused Will to drop kick Chris on stage.
And the Visions continued past the different slaps…
"And the Award goes to… Will Smith".
Cheers.
Whoops Sorry. I read the wrong name…
Andrew Garfield..
"And the Award goes to…
Vin Diesel in F9: The Fast Saga,
"And the Award goes to… Will Smith for West Side Story".
The Power of the Strage continued for awhile. Benedict got a little Anstey waiting for his Oscar win in some of the visions. But alas. The final one that he saw was Will Smith and Chris Rock at a press conference announcing they would both be starring in and producing…
G.I. Jane 2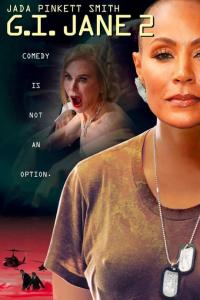 Seriously: I pray that God will have mercy on Smith, his family and others. May God bring peace to this situation and others like it.