Yesterday marked 6 months of living in RI after moving there from Massachusetts where my wife and I had been living for the last 12 years. I wanted to write a reflection post about it. I wanted my wife to write something about it.
But we didn't.
I then got to thinking this question.
What type(of )writer are you?
I think that depends on what type (of) reader you are.
That question reminds me of this quote.
"If you don't have time to read, you don't have the time (or the tools) to write. Simple as that."― Stephen King
If your someone like me who is constantly skimming their way through mostly online articles and blogs and grabbing bits and chunks of them, you'll end up writing posts with lots of other people's quotes. If your constantly browsing and surfing and catching titles and synopsis of things you'll end up like me by making lists of books, movies, music, and other people with perhaps links and videos of them in your blog post.
I guess that is what type of writer I am.
Also…
If you have constant writers block resulting from various things such as…
lack of sleep
lack of time
lack of doing anything interesting outside of going to work
ADD or ADHD as my wife likes to point out
a slow processor of a brain that computes like AOL dial-up.
indecisiveness
procrastination
addiction and conformity to making lists
working so much that your sore and tired at the end of the day
you won't have the mental energy and creativity to read and absorb and reflect and thus write entries beyond why you can't write or think of anything when it comes to having actual free time to actually write. Add to this on and off tinkering with writing  over the years. Never really perfecting and honing your skills by not practicing it on a consistent basis.
For to everyone who has will be given more, and he will have more than enough; but anyone who has not, will be deprived even of what he has. Matthew 25:29
This is a rule of the spiritual life as well as the writing life.
What type of spiritual life you have depends on how much you put into spiritual practices such as prayer, fasting and alms giving. I started out Lent with the intention of strengthening some of these spiritual exercises and fell short of it. Although I did end up doing something even if it wasn't as grand and simple as I first planned. Lent does however always makes me more conscious of thinking about God and what I am not doing for him. I am thinking of Him though. Got to look on positive side sometimes.
Ok let me pick one of the three spiritual practices  and focus in on it a little more. What type of prayerer you are depends on how much time you put into praying,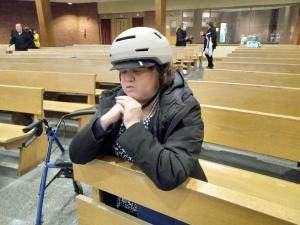 How much time you put into spending time with God will depend on the love of God you allow into your heart and soul and life. God is love and his grace is always ready to overflow into you. Prayer disposes us to that love.
Also when the love of God is rightly deposited into our spiritual bank accounts it will determine how we love our neighbor. How we love our neighbor will determine how we love God. You CAN'T do one without the other.
For we cannot love God, whom we have not seen, if we do not love others, whom we have seen. 1 John 4:20
So instead of writing a reflection on my move to a new state half a year ago I wrote another reflection on why I have struggles with my writing life and added in my spiritual life as well. I did this as encouragement to myself to not give up. I share it so you can be encouraged also. And not give up on whatever you may be struggling with.
Even if you or I  have not been as effective as we could be due to lack of not focusing in as intently as we should on our talents and skills that we have or the love that is always available to us 25 hours a day and 8 days a week, if we're not dead yet we can keep trying to respond to the graces we have been and are constantly being given to us. We can always exercise our writing and spiritual lives when they get fat and flabby.
We shouldn't let past failures, current failures and fear of future failures prevent us from continuing to seek out ways to use our talents better or to love God and others better. This post is a prayer and reminder to myself and hopefully to you, that we have gifts and that God still wants us to use them to spread truth, beauty and goodness to the world that He has made. God also wants us to grow in faith, hope. and love with himself and our fellow brothers and sisters.
Forgetting what is behind and straining toward what is ahead. Philippians 3:13
Remember we won't change overnight but we will never change if we don't start.
What if we fail again this time?
What if we keep failing again?
Then will reread these thoughts and try again.
And again and again.
May we all be given the peace, patience, and perseverance to do what we were created to do in this life that has been given to us.
"Be who God meant you to be and you will set the world on fire."― St. Catherine of Siena

Don't Stop Believing.-Journey
Here's a snappy song to get you pumped about being creative. I like it anyway.