Several things continue to dominate the news and our lives.
These are the things that writers of all shapes and sizes are
Writing Right Now
The Ukrainian Situation Continues
The war in Ukraine is still underway. As a possible ceasefire is maybe going to happen, these war crimes definitely did happen.
At a mass grave in Bucha, Ukraine, the horrors of Putin's invasion are increasingly coming to light (msn.com)

As Russian forces retreat from the area around Kyiv, the horrors of Moscow's invasion of Ukraine are increasingly coming to light. The death and destruction brought by Russia's war machine are on full display in Bucha, where bodies could be seen on the streets of the suburb as early as Sunday. Some had their hands tied behind their backs.

Ukrainian President Volodymyr Zelensky has blamed Russia for the killings inside the district, accusing Moscow of trying to put an end to his "whole nation."
President Zelenskiy continues to throw his voice out there asking outside nations to lend a hand to his country. So he turned his plea the attendees at this years 64th Grammy Awards.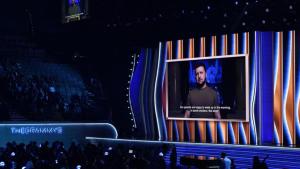 Zelenskiy asks Grammys audience to support 'in any way you can' (msn.com) By Maria Caspani

(Reuters) – Ukrainian President Volodymyr Zelenskiy on Sunday made a surprise video appearance at the music industry's star-studded Grammy Awards celebration in Las Vegas and appealed to viewers to support his country "in any way you can."

"What is more opposite to music? The silence of ruined cities and killed people," said Zelenskiy.

"Fill the silence with your music. Fill it today, to tell our story. Support us in any way you can. Any, but not silence," Zelenskiy, wearing his now trademark olive green T-shirt, said in English, his voice hoarse.

Also at the Grammys

Olivia Rodrigo won some awards.

In particular for her song Driver's Licence.

The Holderness Family did a parody of that song.

Meanwhile at the Academy Awards
CODA from Apple won best picture.
And this.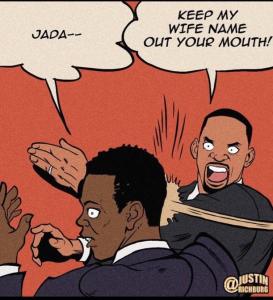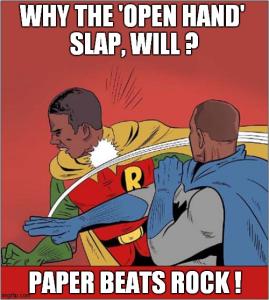 The debate will no doubt rage on about whether Rock's ribbing of Smith's wife, Jada Pinkett Smith, who lives with an autoimmune condition called alopecia, went beyond the normal boundaries of comedic roasting. But there is no doubt that Smith's violent reaction will go down as one of the most bizarre moments of the Academy Awards. Just as the show seemed on the brink of passing into total cultural irrelevance, Smith's action brought it smack into the middle of the violence and privilege that lately permeates our awareness. His assault on Rock emphasized what the Oscars have come to model—namely, the most toxic kind of elitism. Where we used to tune in for mostly harmless, fairy-tale glitz and glam, now we see more of the same decadence we witness along the societal food chain every day. The people at the top simply operate by different rules. Celebrities can get away with behavior for which the rest of us would suffer serious consequences.
With Will Smith's Slap, We Have Snapped Out of It – Word on Fire
And now bridging two of the biggest stories happening in the news to bring us a commentary on the human condition with mind probing insight is Fr. Mike Schmitz.
This also Happen at the Oscars
Happy Birthday Mr. Bond.
Meanwhile in the activities of the Pope
After a visit with delegations from Indigenous leaders of the First Nations, Inuit and Métis this week, Pope Francis has issued an apology for the actions of some members of the Catholic Church in Canada's residential schools.
On Friday, the pope said he felt "sorrow and shame" for how Indigenous people were treated in Canada. The papal apology comes months after the remains of hundreds of children were found on the grounds of former residential schools in Canada. Canada's Truth and Reconciliation Commission have said the forced assimilation and treatment of Indigenous people in the schools amounted to cultural genocide. The commission has documented thousands of Indigenous children who died at these schools.
Pope apologizes for abuse of Indigenous children in Canada's residential schools : NPR
Pope Francis@Pontifex: Listening to the voices of the brothers and sisters of the Indigenous Peoples of Canada, I heard the suffering, hardship, discrimination and various forms of abuse experienced, particularly in the residential schools. I bear these stories with great sorrow in my heart.
Meanwhile in the Mysterious World of Jimmy Akin
Jimmy's podcast hits episode #200 with a show that will make you wonder and ponder using your imagination and critical thinking skills.
Meanwhile in Galaxy Far Far Away
The NASA/ESA Hubble Space Telescope has established an extraordinary new benchmark: detecting the light of a star that existed within the first billion years after the Universe's birth in the Big Bang (at a redshift of 6.2) — the most distant individual star ever seen. This sets up a major target for the NASA/ESA/CSA James Webb Space Telescope in its first year. This find is a huge leap back in time compared to the previous single-star record holder; detected by Hubble in 2018. That star existed when the universe was about 4 billion years old, or 30 percent of its current age, at a time that astronomers refer to as "redshift 1.5." Scientists use the word "redshift" because as the Universe expands, light from distant objects is stretched or "shifted" to longer, redder wavelengths as it travels toward us. A Record Broken: Hubble Finds the Most Distant Star Ever Seen | ESA/Hubble (esahubble.org)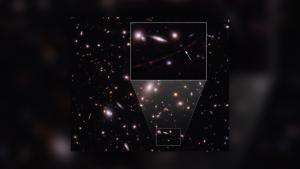 Meanwhile what could happen in a Galaxy Inside Your Body
A robot made of magnetic slime with a custard-like consistency can navigate narrow passages, grasp objects and fix broken circuits. It could be deployed inside the body to perform tasks such as retrieving objects swallowed by accident.
Elastic robots capable of manipulating objects and fluid-based robots that can navigate tight spaces both already exist, but robots combining both properties are less common.
Slime robot controlled by magnets could be used inside the body | New Scientist
Fr. Casey, OFM
@caseyofm: Scientists, please. Watch a few movies. You look at this and think "cool, look how this will help ordinary life." Everyone else in the world sees this and goes, "That thing will become sentient and kill me in my sleep."
And Now For Something Theological
Scott Eric Alt Demonstrates how the Catholic faith is Both/And
"The Catholic Faith" is belief in the Trinity and the Incarnation and the Resurrection. End stop. So unless Bishop Strickland can produce some statement somewhere that Cardinal Marx has denied the Trinity, or he has denied the Incarnation, or he has denied the Resurrection, then he should be an honest man and recant his statement that Cardinal Marx has "left the Catholic faith." Marx has not.

The Vatican says that priests are not permitted to bless same-sex couples; the Catechism says homosexual persons must be treated with compassion, that their inclinations are a trial, that homosexuality is not a sin of itself but that homosexual acts are, and homosexual persons are called to chastity.

Cardinal Marx says that's not enough for me, I can doubt the Catechism, why shouldn't I, I've blessed same-sex couples, the sexual expression means something, we are all sexual beings after all, even me, even though I am not in a relationship because I'm a priest and I've taken a vow.

He says this because he's an honest man. Some Catholics dangle their toe over the pool and say they've kept the letter of the Magisterium, but not Cardinal Marx. Cardinal Marx jumps. He's honest. Pro Marx, Contra Marx (scottericalt.com)

The Loss of Paradise

"The Son of Man has nowhere to rest His Head." (Luke 9:58). Since Christ's human life applies to the Church's mission and identity, we must too adopt this statement – an acceptance of a type of restlessness until Heaven.

The reason this is challenging is due to the fact that we weren't created for restlessness. Our nature is somewhat opposed to restlessness – God created us for a Garden – for rest, not for a Cross. Yet because of sin, the circumstances both in the world and interiorly have changed. Have you Mourned Paradise? – Missio Dei (missiodeicatholic.org)
A New Way to Pray
A new way to pray the Divine Office is being offered by Word on Fire
Each monthly booklet contains the full Morning, Evening, and Night Prayer for every day during that month. This includes hymns, Psalm texts, antiphons, canticle texts, readings, the Gospel Canticles, intercessions, the Lord's Prayer, the concluding prayer, and the dismissal. All the content is laid out clearly in a single column, so there is no guesswork about what to pray. The Liturgy of the Hours – Word on Fire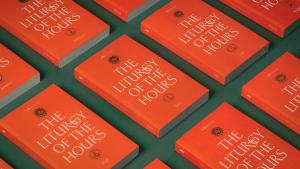 Watch This…
Not That….