Uvalde, Texas Shooting 
SW Prayer@SwPrayer (, 2022) : Let's offer one Hail Mary for the repose to the souls of all who died in the elementary school shooting in Texas, and for the grieving families to be strengthened in Christ. Please comment Amen as a response. #OneHailMarycampaign
Vatican News

@VaticanNews
(
,2022): "My heart is broken over the mass shooting at the elementary school in Texas. I am praying for the children and adults who were killed, and for their families. It is time to say enough to the indiscriminate trafficking of arms." –
Pope Francis
The archbishop said members of the catholic church, which is anti-abortion, should be as concerned about the lives lost to gun violence.
"To be consistent, that's the challenge for believers." San Antonio Archbishop Gustavo García-Siller said. "If we do not respect every life as a principle, we are not pro-life."
He said that the work he is most interested involves ensuring that every life is respected.
"Every life is precious," He said. When asked if that attitude could translate into support for some kind of gun control or policy change, the Archbishop responded: "We hope. We hope."
"Guns have been the instruments, the tools for the many deaths and shootings in the United States," he said.
He even invoked the second commandment, comparing the way people in the US treat guns to the worship of idols.
"Guns are considered idols in our country and particularly here in Texas," García-Siller said. "And until we surrender, and we stop idolatry, and we see people first before us, we'll be able to be consistent with our message, faithful to the Gospel values and faithful to God." San Antonio Archdiocese holds prayer breakfast in Aftermath of Uvalde mass shooting | kens5.com
Catholic Charities, Archdiocese of San Antonio is offering financial, legal, and counseling services to people affected by the May 24 school shooting in Uvalde, Texas.
The services, which became available May 25, are all being offered for free, according to the Archdiocese of San Antonio. Anyone who is in need of these services should go to or contact
Sacred Heart Catholic Church in Uvalde. San Antonio Catholic Charities accepting donations to aid those affected by Texas shooting – Catholic World Report
Amigo de Frodo

@bpdflores
 (
Don't tell me that guns aren't the problem, people are. I'm sick of hearing it. The darkness first takes our children who then kill our children, using the guns that are easier to obtain than aspirin. We sacralize death's instruments and then are surprised that death uses them.
A ban on assault weapons;
Universal background checks;
A federal gun trafficking bill;
Regulations on sales of handguns;
Improved mental health interventions;
Safety measures; and
An honest assessment of violent images and experiences in our society.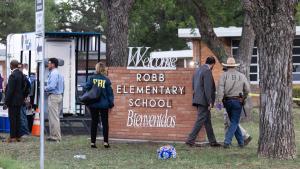 The idea that an 18-year-old can walk into a store and buy assault weapons is just wrong. What in God's name do you need an assault weapon for except to kill someone?
Fr. Pius Pietrzyk OP@PiusOP: A gun is not a moral agent, blame belongs to the evil heart of the man holding it. At the same time, a man with an evil heart can amplify the evil he does unconscionably more with a gun than he could with his own hands. We must reckon with both.
D.W. Lafferty

@rightscholar
: There is a grain of truth here. Rigorous gun control is so obviously needed in many parts of the US, but it's not a total solution. In Canada, nihilistic people who want to kill find a way. They drive vans into crowds, use illegal firearms, or pose as "responsible" gun owners.
Andy Thomas@InTheDesertAT
(
, 2022): After a massacre in the 90s in Australia, a conservative government introduced strict gun laws and now there are no massacres. To hope that somehow sin will disappear, and these crazed shooters with it, is ignoring what's feasible right now. Prudence dictates gun laws.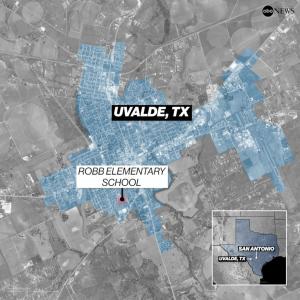 Christian Christensen

@ChrChristensen
(
:
26 years ago, a gunman entered Dunblane Primary School in Scotland, killing 16 kids and a teacher. The UK govt responded by enacting tight gun control legislation. In the 9400+ days since, there have been a total of 0 school shootings in the UK.
#Uvalde