My good friend Marshall who lives several states away in Ohio recently in a phone conversation asked me who lives in Rhode Island what I thought of the News of the Week.  This concerned government files being stored in the basement of former president Donald J. Trump's Florida residence being seized by the FBI. I actually didn't have a opinion about the issue at the time. Marshall quoted Catholic radio show host Dr. David Anders  who said something like, "You don't have to have an opinion about everything."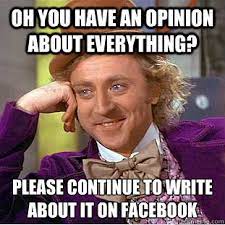 It almost feels like every person with a social media account must have the have latest scoop on all current hot items in the news. My mind often feels blank when it comes to certain issues due to low energy from lack of sleep and working a lot. Add to this not  having enough facts to formulate a real concrete contribution to the public conversation. It's important to keep up with the news, but it's also good to relax your brain and engage your imagination by watching shows like Stranger Things. Also if you state an opinion someone is going to point out to you with convincing data just how full of  hot air and bull crap you are. This will cause stress and scrupulosity and I probably just got back from serving the elderly food all day and am soaked by washing dishes and I don't want to have to think extra hard how to answer your stinging critique.
My reluctance doesn't stop others from chiming in with their perspective on the matter. The issue of Trump's Florida Basement seems to have conjured up some pretty strong thoughts expressed very loudly via cyber space.
Fr. Frank Pavone

@frfrankpavone:

The outrage committed this past week at Mar-a-Lago is the radical left going out in a blaze. Like the devil himself, they know their time is short.

#MAGA
So what were the files hidden in the safe secure basement in which the leftist FBI run by George Soros raided in defiance against the highly picked on former president?
Files of not so important highly-classified nuclear secrets.
I guess this warranted 46-year-old Adam Bies's statement to the FBI online.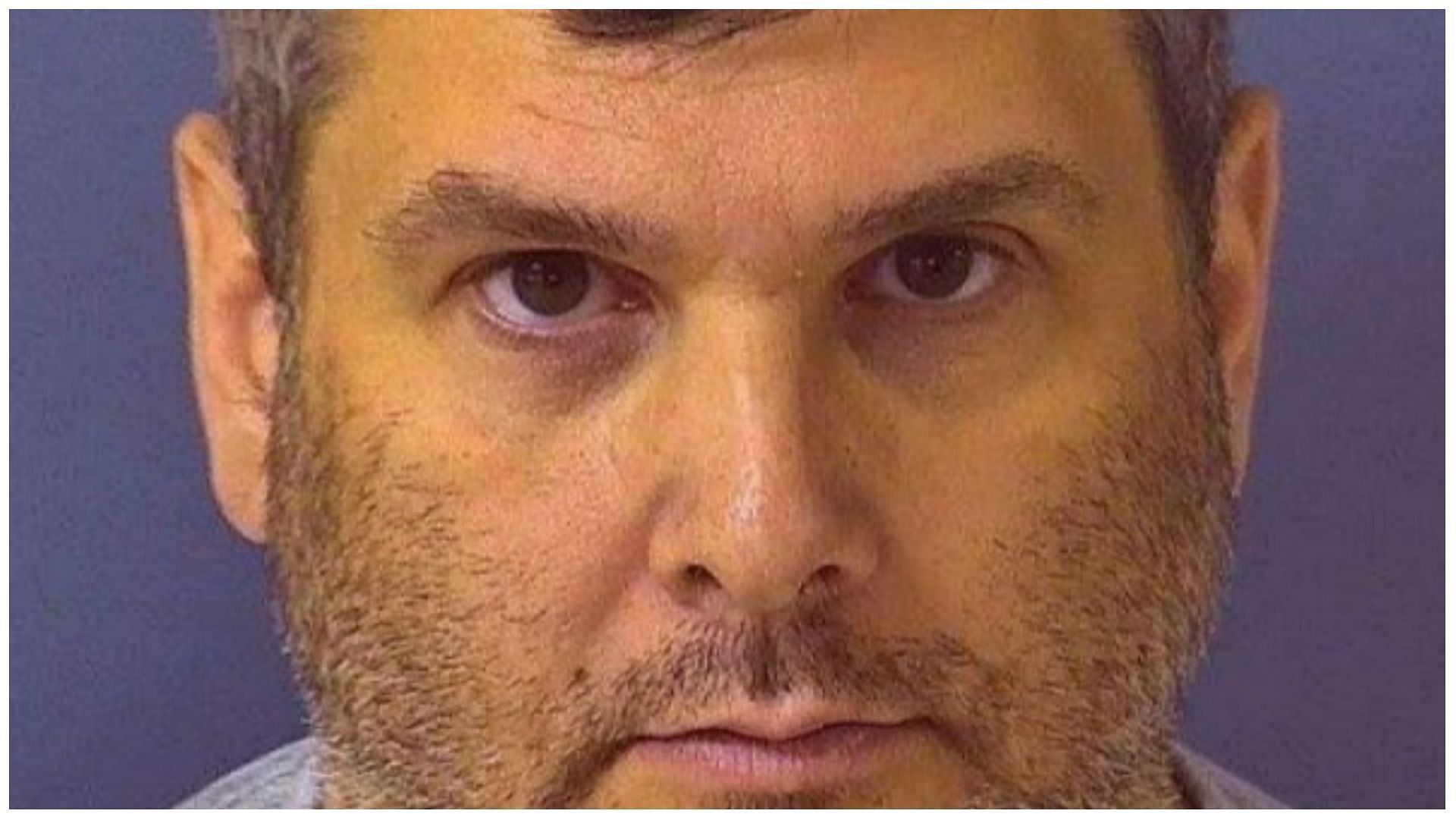 Now that I have more data, I think that Trump was rather careless about important things concerning national security and overall cares more about his ego than ordinary citizens like myself.
The fact that Trump was hiding nuclear secrets is not really that big of a deal to many folks including a good amount of Catholics. What is a big deal to those  and several other Catholics is being called extremists by the Democratic supporting online magazine 'The Atlantic' for praying the Rosary.  I actually have an opinion on this after reading the article and seeing memes like this.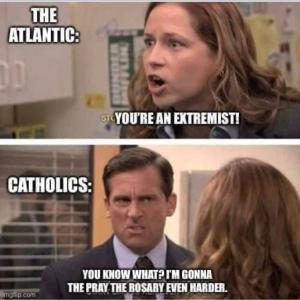 Is this what 'The Atlantic' actually said?
In an articled called '
How Extremist Gun Culture Is Trying to Co-opt the Rosary
' on August 14, 2022 by Daniel Panneton, he claimed that Rosaries are being used by Christian nationalists in connection with such un-friendly weapons as AR-15's. I couldn't find any pics to match his claims. My goal in this section is not to do a research article on Catholic Nationalism and their love of Guns. It's about the claim used in the above Office Meme. After reading the article I didn't find any merit to the accusation that Daniel is accusing Catholics of being extremists for simply praying the rosary.
In the article he used the word Extremist 4 times.
1. On this

extremist

fringe, rosary beads have been woven into a 

conspiratorial politics

 and absolutist gun culture. These armed radical traditionalists have taken up a spiritual notion that the rosary can be a weapon in the fight against evil and turned it into something dangerously literal.

2. But among radical-traditional Catholic men, such concerns take an

extremist

turn, rooted in fantasies of violently defending one's family and church from marauders.

3. Yet the convergence within Christian nationalism is cemented in common causes such as hostility toward abortion-rights advocates. The pro-choice protests that followed the leaked early draft of the Supreme Court decision in Dobbs v. Jackson Women's Health Organization, which overturned Roe v. Wade, led to a profusion of social-media posts on the far right fantasizing about killing activists, and such forums responded to Pride month this year with

extremist

homophobic and transphobic "groomer" discourse. Rad-trad networks are also involved in organizing rosary-branded events that involve weapons training.
4. Catholics are taught to love and forgive their enemies, that to do otherwise is a sin. But the extremist understanding of spiritual warfare overrides that command. To do battle with Satan—whose influence in the world is, according to Catholic demonology, real and menacing—is to deploy violence for deliverance and redemption.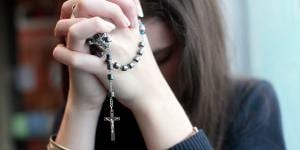 Daniel is saying that those who are labeled as Rad Trads are the ones who are linking the rosary and violence together. Rad Trads are usually categorized as those who speak ill of the Second Vatican Council, The Novus Ordo Mass, think Pope Francis is a modernist heretic and the worst pope in the history of the church, and that Donald Trump is a better Catholic then that pope. I have literally chatted with others who think this last one  is true. The ones he is calling extremists are not the average peaceful rosary praying Catholics who listen to Jimmy Akin or Bishop Barron.  This is what Daniel says about us so called normal Catholics.
For millions of believers, the beads, which provide an aide-mémoire for a sequence of devotional prayers, are a widely recognized symbol of Catholicism and a source of strength. And many take genuine sustenance from Catholic theology's concept of the Church Militant and the tradition of regarding the rosary as a weapon against Satan. As Pope Francis said in a 2020 address, "There is no path to holiness … without spiritual combat," and Francis is only one of many Church officials who have endorsed the idea of the rosary as an armament in that fight. In mainstream Catholicism, the rosary-as-weapon is not an intrinsically harmful interpretation of the sacramental, and this symbolism has a long history.
He is not talking about these types of Catholics.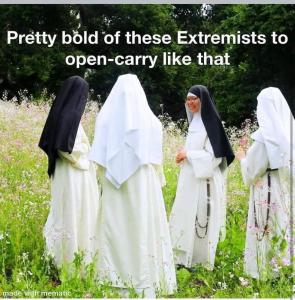 He's talking more about these types of Catholics.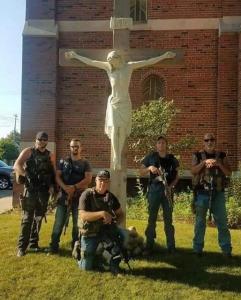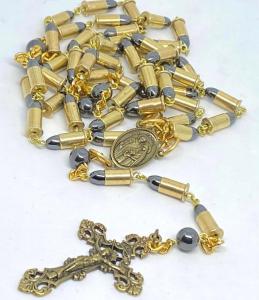 Saying that the Rosary is sometimes used as a symbol of extremism doesn't mean that the praying of the Rosary is inherently extremist.-
Christopher Johns
on on FB
His claims about Rad Trads wrapping rosaries around their guns may or may not be true. But claiming that the article is anti-Catholic and that Daniel is painting a picture of  normal praying rosary Catholics as extremists is just not accurate. To make this claim is to misrepresent the article. I'm glad that more rosaries are being sold and that others are getting gung ho about praying it with more rigor, even if it is due to a faulty premise. Also do you rad trads really want to associate the Rosary with combat if Pope Francis said it?
Anyway that's my opinion.
Perhaps the FBI found some rosaries hidden in Mar-a-Lago.
D.W. Lafferty

@rightscholar:
The rosary is profound, beautiful, and powerful. It has untied knots in my life that I thought were impossible to untie. That's precisely why it hurts to see it treated as a cheap prop for any kind of militarism or chauvinism.
Twitter Catholic: How long will it take for @Pontifex  to announce that the Rosary is too rigid for Vatican 2 Catholicism?
A quote from Pope Francis: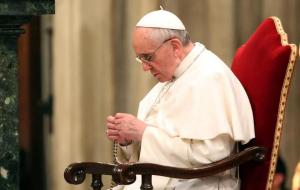 "The prayer of the rosary is, in many ways, the synthesis of the history of God's mercy, which becomes a history of salvation for all who let themselves be shaped by grace. The mysteries we have contemplated are concrete events by which God's intervention on our behalf develops. Through prayer and meditation on the life of Jesus Christ, we see once more His merciful countenance, which he shows to everyone in all the many needs of life. Mary accompanies us along this journey, pointing to her Son Who radiates the very mercy of the Father. She is truly Hodegetria, the Mother who points to the path we are called to take in order to be true disciples of Jesus. In each mystery of the rosary, we feel her closeness and we contemplate her as the first disciple of her Son, for she does the Father's will."

— Praying of the Rosary for the Marian Jubilee, Oct. 8, 2016  Pope's quotes: Prayer of the rosary | National Catholic Reporter (ncronline.org)
Here are some rosaries to watch and listen in aiding you in your prayer life.
There all from my former employer CatholicTV.
Prayed by Bishop Robert Reed in various interesting holy places.
Joyful Mysteries
Sorrowful Mysteries
Luminous Mysteries
Glorious Mysteries