Welcome back to this recurring feature at The Catholic Book Blogger. As a book reviewer I get access to early or hot off the presses books from many Catholic publishers. My goal is to share a few titles each post that have either just released or are soon to be released. These are books I am looking forward to reading and think you might be too.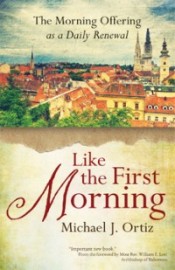 Like the First Morning: The Morning Offering as a Daily Renewal by Michael Ortiz
Release Date: April 17, 2015
From the Publisher Ave Maria Press:In Like the First Morning, acclaimed author and teacher Michael J. Ortiz presents both a literary and a deeply personal approach to the Morning Offering, a popular form of daily prayer practiced by millions of Catholics worldwide. The book reveals the depth of this simple devotion, showing how a daily offering up of prayers, works, joys, and sufferings renews every aspect of life, and inspires the reader to live each day with greater intentionality and joy.
Like the First Morning reflects upon the Morning Offering, a popular and beloved Catholic devotion prayed at the start of each day to consecrate the day to Christ. Michael Ortiz, a religion and English teacher and author of Swan Town, draws from theologians, popes, poets, novelists, philosophers, mystics, and saints to help readers to become more fully aware of the beauty of God's creation and be more open to his grace.
This unique book of Catholic spirituality consists of fourteen short, lyrical chapters, each centered on a key phrase of the prayer. The fresh approach to this ancient practice will appeal to those who seek inspiration to continue this form of daily prayer, as well as those who are unfamiliar with the devotion who want to deepen their prayer life.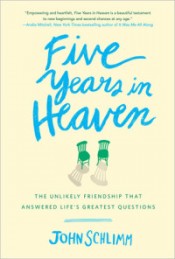 Five Years in Heaven: The Unlikely Friendship that Answered Life's Greatest Questions by John Schlimm
Release Date: May 05, 2015
From the Publisher Image Books:What is heaven on earth? The answer lies in this true story of one young man's journey to find hope and purpose with the help of an unlikely teacher–a compassionate and wise old nun, whom the world had long-forgotten.
By the time Harvard-educated John Schlimm turned 31 years old, he had worked with some of the biggest superstars in Nashville and served under the most powerful people in the White House. But something was missing. His life had come to a standstill, lost in a whirl of questions about belonging, faith, rejection, and purpose. He soon decides to return to his small-town roots in search of a new beginning.
Returning home, John meets 87-year-old Sister Augustine, the beguiling self-taught artist-in-residence at the ceramic shop on the sprawling grounds of the local 150-year-old convent. John is instantly bowled over by Sister's quiet grace and vision. Before long, his weekly visits to Sister's shop become a master's class in the meaning of life, love, humility, and second chances. As she directed him on the road to self-discovery and salvation, John returned the favor by putting Sister Augustine on the front page of newspapers and showing his friend that her life still had one very important and unexpected final chapter yet to go.
In Five Years in Heaven, John shares the wisdom, humor, grace, and inspiration he experienced during his hundreds of visits with Sister Augustine. Five Years in Heaven reminds us that we can find love and joy in the most unlikely of places, and that the building blocks of peace and happiness are always within our reach.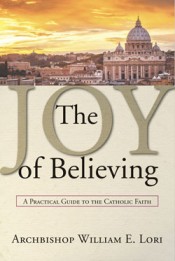 The Joy of Believing: A Practical Guide To The Catholic Faith by Archbishop William Lori
Release Date: March, 2015
From the Publisher Word Among Us Press: With clarity and insight, Archbishop William Lori of Baltimore helps readers discover the joy that comes from walking with Jesus and living our faith. Following the structure of the Compendium of the Catechism of the Catholic Church, Archbishop Lori explains what the Church believes and how we can best put those beliefs into practice in our everyday lives. In five questions following each chapter, the reader can reflect on the meaning of these truths for his or her own life. Among the topics covered are the Creed, the liturgy, the seven sacraments, the Ten Commandments, and prayer in the Christian life.
This book provides a wonderful means to appreciate the beauty of the Catholic faith, thus renewing our zeal and desire to share the good news of Christ with others.
Well suited for individual use or as a study guide for RCIA or parish-based faith sharing groups.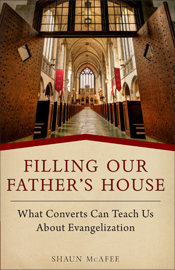 Filling Our Father's House: What Converts Can Teach Us About Evangelization by Shaun A. McAfee
Release Date: March, 2015
From the Publisher Sophia Institute Press:Converts often bring to the Catholic Church an evangelical zeal that can renew and energize even the most tired and battle weary among us.
The Church is hurting for enthusiastic voices to proclaim her teachings on truth and morals. In these pages, Shaun McAfee, a convert from Evangelical Protestantism shows how we can take the best tools of evangelization and use them to reach countless souls with the fullness of the Christian Faith.
With Shaun's help, you'll learn simple ways you can make the visitor in your parish more at home, how to speak compellingly about the Faith, simple ways to integrate daily Scripture reading into your life, why small groups are important for spiritual enrichment, and how to communicate with souls who have never considered joining the Catholic Church.
The simple steps Shaun outlines in these pages will also show priests and lay leaders how to more effectively engage modern society with our Catholic Faith.
Our society is awash in secularism. It's eating away at the sense of God, and the emptying of the pews in our own parishes is its natural effects. What we need is a renewal of enthusiasm for the battle against secularism and this book is a beginner's guide to getting us back on track.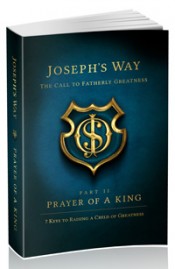 Joseph's Way: The Call to Fatherly Greatness Prayer of a King by Devin Schadt
Release Date: March, 2015
From the Publisher Ignatius Press: Joseph's Way: Prayer of a King is the second release of a two volume series which transmits the Biblical vision of fatherhood, its necessity, its glory, and its irreplaceable effect on families and society. Joseph's Way is a tough, bold, game-changing challenge to men of our age to pursue fatherly greatness. By comparing St. Joseph with the great patriarchs of old, Joseph's Way provides fathers with invaluable practical tools and profound spiritual insights to help them become the great fathers that God has created them to be.
Building upon Volume I, Prayer of Faith, this second volume, Prayer of a King, offers practical steps that help fathers move beyond themselves in order to raise children who give glory to God by means of their faith and witness.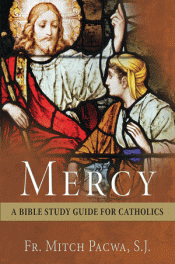 Mercy: A Bible Study Guide for Catholics by Fr. Mitch Pacwa
Release Date: Available for pre-order
From the Publisher Our Sunday Visitor: Fr. Pacwa's Bible studies for Catholics have captivated parish study groups for years. He takes vast topics like the Eucharist, Mary, and the Faith, and breaks them down into useful and accessible lessons we can carry with us always.
Now in his new book Mercy: A Bible Study Guide for Catholics Fr. Pacwa leads us to a deeper understanding of mercy through the study of Israel's long, slow struggle to experience mercy. By looking carefully at their experience of turning away and returning to God, we begin to understand that God's love, shown through His mercy, is more powerful than sin.
Perfect for a parish small group study, or for personal reflection, each of the six sessions in Mercy: A Bible Study Guide for Catholics will help us rediscover the incredible history of God's mercy in our own lives, which in turn will lead us to an understanding of the importance of extending God's love and mercy to the world around us.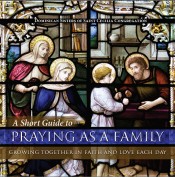 A Short Guide to Praying as a Family by Dominican Sisters of Saint Cecilia Congregation
Release Date: Available for pre-order
From the Publisher St. Benedict Press: Praying together not only enriches family life but also leads the Catholic family toward its primary goal: the holiness and salvation of each member.
This wonderful little book provides a simple and easy-to-implement plan for family prayer. Arranged successively according to the basic stages of prayer, A Short Guide to Praying as a Family allows each family to progress step by step from one level of prayer to the next. Beautiful stained-glass images invite you to enter the mystery of each prayer and give glory to God as a family.
Designed to be used throughout the day, this book will help your family speak to God, turn to Him for help, listen to Him, and praise Him. What better gift could you give them?
Compiled by The Dominican Sisters of St. Cecilia in Nashville, this little book is backed by a strong Catholic tradition rooted in teaching the faith. From making time to recite basic oral prayers throughout the day to making each moment of life a prayer, A Short Guide to Praying as a Family is a lifelong guide to the spiritual life and a powerful means