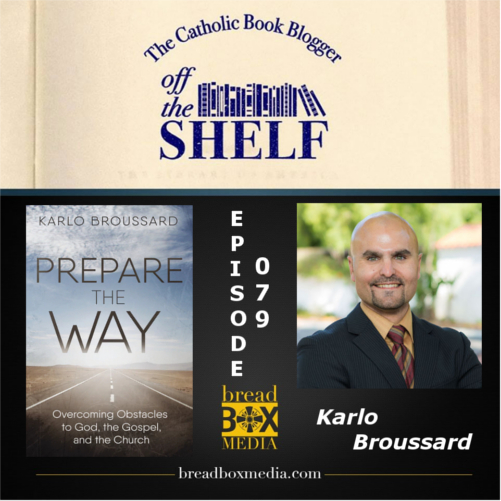 In this episode of Off the Shelf Karlo Broussard and I discuss some of the many ways to share your faith with family and friends. In his book Prepare the Way: Overcoming Obstacles to God, the Gospel, and the Church
, Karlo takes a look at questions one may encounter relative to Truth, God, Jesus, Christianity, the Church. If you are struggling with how to evangelize or how to explain your beliefs to friends and family outside the Catholic faith you will not want to miss this episode!
Listen to Off the Shelf Episode 078 exclusively on Breadbox Media below.
Bio
Karlo Broussard, a native of Crowley, Louisiana, left a promising musical career to devote himself full-time to the work of Catholic apologetics. For more than a decade he has traveled the country teaching apologetics, biblical studies, theology, and philosophy. Karlo has published articles on a variety of subjects in 
Catholic Answers Magazine
, is a regular guest on 
Catholic Answers Live
, and is an active blogger at catholic.com.
---
To get your own copy of this book, click below. As an Amazon Associate, I earn from qualifying purchases.