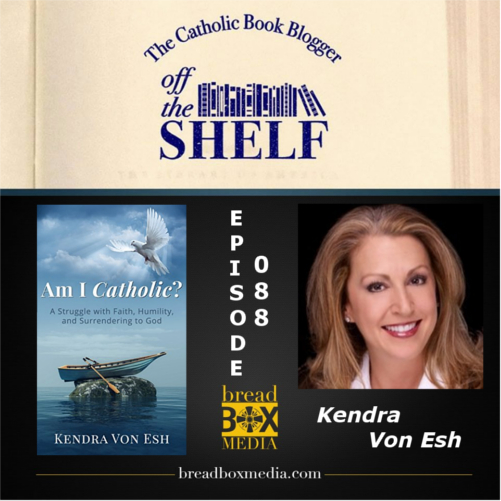 Conversion and reversion stories are fascinating to listen to and watch develop. Hearing what people have stumbled upon that has brought them back to the faith can be very fortifying in our own faith journeys. Kendra Von Esh, author of Am I Catholic?: A Struggle with Faith, Humility, and Surrendering to God
, walked away from a very successful life in the corporate world to give her all to Christ and His church. On this episode Kendra speaks about where she has been, how she realized she needed something more, and where her life and ministry goes from here.
Listen to Off the Shelf Episode 088 exclusively on Breadbox Media below.
Bio
Kendra Von Esh is an author and engaging speaker who left a high-powered executive career to inspire others to enrich their lives through faith and prayer. Visit her website at https://kendravonesh.com/
Archives
Listen to my complete show archives available on Breadbox Media. Visit my show page and subscribe via iTunes, iHeart, Podbean, Stitcher, Google Podcasts or either the Apple or Android Breadbox Media dedicated app.
---
To get your own copy of this book, click below. As an Amazon Associate, I earn from qualifying purchases.