By Danny Chisholm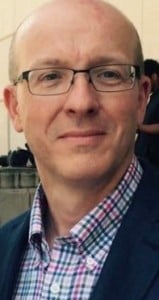 In 1977, NASA launched Voyagers I and II into outer space. Attached to the spacecraft is a beautiful golden phonograph record that includes sounds from our world to be heard by anyone that might be listening "out there."
Astronomer Carl Sagan chaired the visionary committee that created the original Voyager Golden Record forty years ago. Now the record is being remixed, remastered and released to the public.
The record includes a wide variety of sounds, music, and languages from our planet. Some of these include: Bach and Beethoven, Blind Willie Johnson, and Chuck Berry. Other sounds include a baby's cry, a human heartbeat, whale song, a train, birds, and spoken greetings in 55 languages.
Ozma Records released a statement related to the album's 40th anniversary: "The creation and launch of the Voyager Golden Record was a testament to the power of science and art to ignite humanity's sense of curiosity, delight, and wonder. . . It is as relevant now as it was in 1977. Perhaps even more so."
Upon coming across this article, I was reminded of the recent lunar eclipse which cut across our nation. Some of you drove to the areas of "totality" to experience the emotion of complete darkness, even if it was only for a few minutes. Even here in Springfield, we had 97% darkness.
I enjoyed that moment with 13,000 others at Plaster Stadium on the MSU campus. While all of us went through the same event, not all of us felt the same way about it. For me, just the simple act of us all looking up at the same time was an amazing experience.
Celebrating that 40th anniversary launch of the Voyager I and II, along with the "closer to home" celestial event of an eclipse should give us greater perspective on life and the challenges that come with it. We aren't as big as we think we are, and we should learn to approach our problems with that perspective also.
The Apostle Paul wrote, "I consider that our present sufferings are not worth comparing with the glory that will be revealed in us" (Romans 8.18). These are words to cling to when we're going through a trial, and a hope that keeps us going when we face seemingly overwhelming difficulties.
I've been thinking a lot about the Hurricane Harvey and Irma victims this week. Perhaps you have too. Millions of lives will never be the same because of this terrible storm; even now many people remain without adequate food, water, and electricity. Many people are helping, yet it's going to take time to recover. Even at that point, things won't be the same.
I'm pleased to serve on the CBF Heartland Coordinating Council, who recently approved a $10,000 disbursement from our disaster relief fund to CBF's Hurricane Harvey relief efforts. Coincidentally, UHBC is receiving a missions offering this month. In response to the obvious humanitarian needs, the CBF and ABC portions will be allocated for disaster relief causes.
I know other CBF congregations are doing similar things in response to this crisis, and special appreciation goes to South Main Baptist in Houston for their being a headquarters for goods and services distribution in that area.
There are so many sights, sounds, and images that we all experience. Sometimes we get too busy to appreciate the simple beauty of life and life together. I challenge us to slow down a bit this weekend to take in some of the wonder of being part of our world and especially part of the family of God.
While there is some debate about whether there is "life out there", those of us who are followers of Christ know that there is. Consider these words from the Apostle Paul: "Eye has not seen, ear has not heard, and mind has not conceived what God has prepared for those who love him" (I Cor 2.9).
Let's do our best as God's people to make sure others know that there is "life out here" and that they are not alone in this world. Through our giving, serving, and praying, we can make a difference for those who are on the verge of hopelessness and despair. Acts of kindness are at a premium; may we use our time and talents to help those in need.
As we seek to show mercy and the goodness of our Savior, let us also remember the words of St. Francis: "Preach the gospel at all times. When necessary, use words."
Danny Chisholm serves as senior pastor of University Heights Baptist Church in Springfield, Mo. Read his blog online at https:/dannychisholm.wordpress.com and connect on Twitter at @ChisholmDanny
Note: The views expressed here in columns and commentaries are solely those of the authors.
Interested in writing for CBF at Patheos? Submit your column idea to CBF Communications Director Aaron Weaver at aweaver@cbf.net.