I have become interested in textures these days. The texture of belief. The texture of magick. The way things are smooth one day and rough the next. Like a wave. Like a tide.
I think of the way an oyster reacts to an irritant that creeps in. The way it tries to expel it and when it can't, it uses what it knows: nacre. Layering over to create space, to create smoothness, to take in what could be harmful, and creates a pearl after many more layers.
And I've been thinking about a cultured pearl, one that has been 'tricked' into adding nacre because of a carefully placed piece of sand. A reaction that creates beauty.
My magick does the same.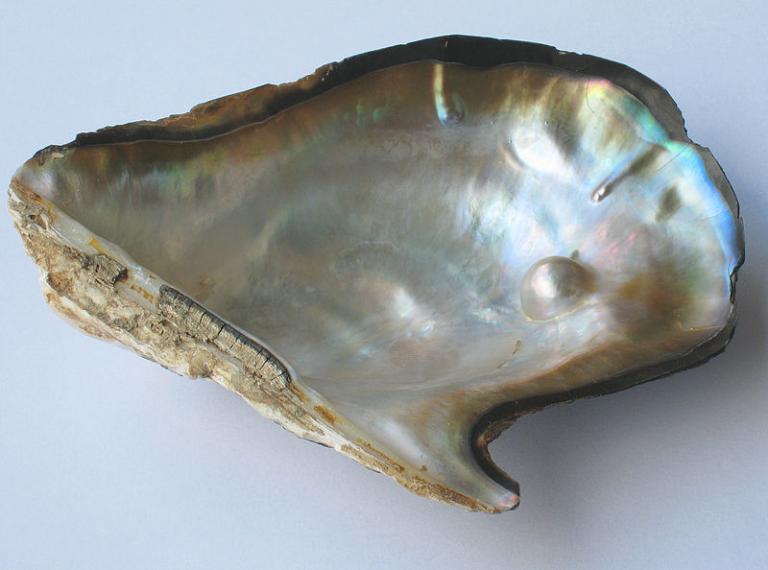 What Smoothes and Heals
I am conscious of what I allow into my shell and what is not invited. I learn to feel and to trust. I follow the feeling to where it lands in my body. I follow it and believe it, in all of its smoothness and roughness.
My magick becomes inquisitive. I follow the impulses of a carefully placed stone and sigil. I leave love notes on cars. I step into the shade of a tree that bends in the wind. I take a deep breath.
I linger at my altar. Adding offerings and burning dried roses that I'd placed on Aphrodite's altar each month for a year. I whisper the words my heart needs to hear, to know of nacre and iridescence.
The moon is growing too. I set out water for reflection, for the moment when everything is bright. Perhaps I will stand in the nighttime, in the place that knows all of the textures of my experience. Where I can't and don't hide.
I am forever smooth and rough.
And I am dripping in pearls.