The moon wanes and waxes, shrinks and grows. We fall back, we step forward. Each month, I think about what I want to bring into my life leading up to the full moon and what I want to remove from my life as it moves to new.
Again and again.
The stretching back and forth expands me, my capacity, and my awareness.
I also realize I need to be HERE. Right here.
This full moon, I'm going to dive into the magick of exactly-as-I-am.
Not yesterday's me or tomorrow's me.
Today. Right now.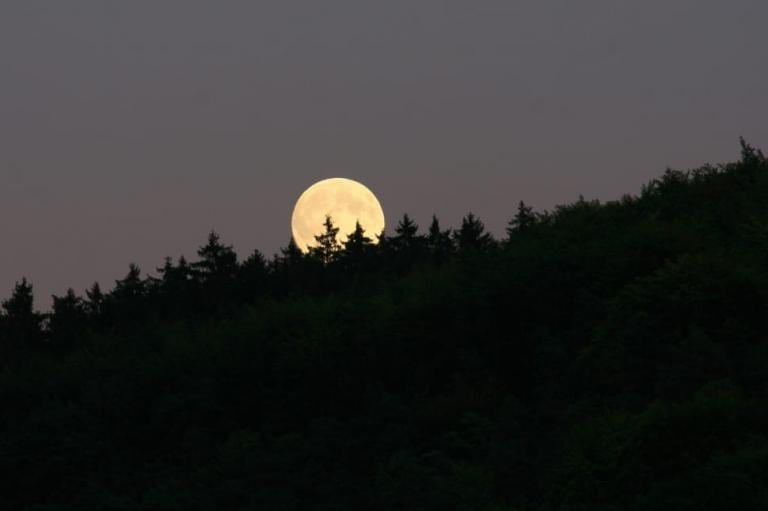 Becoming Present
I got back from teaching at a Witchcamp a few weeks ago. We worked with Wyrd time and the Norns. And while the magick is still (carefully) unfolding, I was summoned by Verdandi. While there are nuances, to be sure, and the relationship is deepening, one thing is clear: there is no time but right now.
The future is not guaranteed. The past is not changeable. The now is here. And it's waiting for me to stay present. To notice. To name. To breathe it in.
Each present moment offers an opportunity to be with who I am. Trusting who I am becoming in my magick, my relationships, and my constant unknowing.
While I still look to the full moon to offer me a reminder of growing and becoming, this month, I seek to stand in the light of the moon to shine in the present perfection I am.
Just as I am.
I don't have to be more or do more or become more than who I am.
And that is magick too.
When I am not stretching my body across the mistakes of the past and the dreams of the future, I am still. I can listen. I can celebrate who I am.
Maybe this is integration. Maybe it's wisdom. Maybe it's just surrendering to the moment.
We are the Spell
Imagine if we all gathered under the full moon to be present with who we are, perfectly imperfect and confident in our confusion. Not alone. Not separate. Under the same sky.
I want for myself and I want for you the possibility that on the full moon (or close to it) to celebrate something that you are in the moment. Call it out, sing it to the sky, or simply allow the moment to celebrate you.
Let things slow. Let things be. Let your senses bring you alive. Feel the air. Smell the lushness of your surroundings. Hear the sounds of your breath. Taste what lingers on your tongue. Touch your own skin.
Slow as the moon grows. Remember that you too are a spell.
A spell of the right now. The spell that calls and calms and trusts.
The spell that, when presence-ed and celebrated, becomes the magick of knowing exactly what to do with this moment.
And the next.