The spring is making its way in the Northern Hemisphere.
I've seen the daffodils open, tulips begin to rise, the plum blossoms on trees, and the longer stretches of light.
Things are budding, blooming, and rising up to greet the sun.
I'm thinking about opening the windows for longer stretches and letting the air begin to flow again. I'm making lists to clean the dusty corners and the places that have been hidden by extra blankets.
And I'm also thinking about how to refresh my magickal practices.
What needs a little dusting?
What needs a bit of light?
What needs to be cleaned and restored?
What might need to be removed in order to make room for the warm days?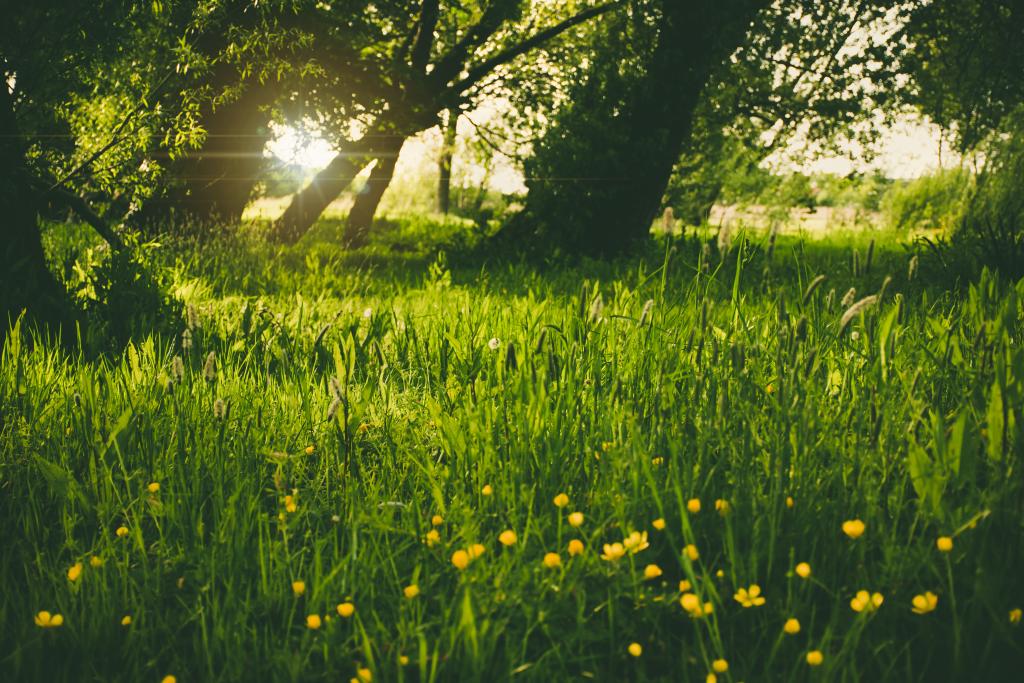 Cleaning up the Dust
My magical practice evolves over the course of a year. Sometimes because of intention and sometimes because of study that requires additional focus. Maybe I'm learning something new or tweaking something I've done before. Maybe I'm ready to move into a new phase of development or transformation.
Or maybe I'm just bored with some things and need to let them rest for a while until they find their place again.
A way to begin this contemplation is to consider some questions:
What am I doing? Is it working? Could it work better? Is it supporting me anymore?
What do I want to learn or grow? What do I want to make room for?
What feels finished? What can I leave behind or return to later?
I will often make a list of the workings and altars I have going. I check in with them to see how they feel, what they have brought to me, and how much I have paid attention to them.
I might note what my body feels like as I contemplate these questions, allowing any tension to be informative. And any softness to be a sign of being on the right track.
Starting Fresh
I then clean everything. Start fresh. Take all of my nature bits and bobs off the places they reside. Dust. Sometimes do a special wash. Sometimes not. And then I put things back if they ask to be put back.
I sometimes start new altars for work or classes that are coming up. Sometimes, I add to altars for my beloved godds. Aphrodite always gets center stage. Iris has her own place too. Hecate has been a frequent friend on my writing desk. Artemis felt important in the last year, but now feels like she has another place to be.
I'll do this all over a stretch of time. I want to really get into the process and know that what I'm setting up is right and fresh.
I will get rid of any detritus that has built up and remove finished candles.
Finally clean up the incense dust/debris.
See if the cauldron needs a scrub.
Or if the offerings need replenishing. (Hint: yes.)
Change is Good in Springtime
I feel it's important to say that this is not a time of judgment. There are no harsh words about practices that have fallen to the wayside or errant clutter on altars.
That's life. That's being human.
But respect is the word that resonates. Honor is another. Am I honoring and respecting my magick in ways that serve me and serve deity? Is my spellwork in need of more attention?
Can I (for once) keep up the daily practice I've promised to do?
(Hint: Yes. Mostly.)
Tuning up my daily practice with added steps or fewer steps or a more spread out version of devotion is where I am now. I used to be so committed to doing daily practice AT THE SAME TIME EVERY DAY NO MATTER WHERE I AM AND HOW LITTLE I SLEPT.
Arriving in devotion without honoring myself does not serve.
So, while I make new plans and mark them in my calendar with alerts, I soften to the spring. I soften to the light that allows my muscles to feel less tense and more tended.
How might you prepare for the coming light?
Or if you're in the Southern Hemisphere, how might you prepare for the decreasing light?
How do you, how will you tend to your magick?