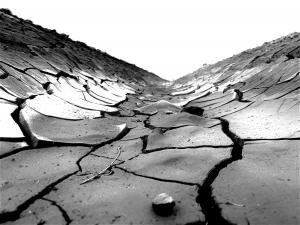 Last week, my pastor gave me the anointing of the sick because my arm is causing great fatigue and pain.  It was a gift, as my daily doctor appointments have precluded making it to confession since March started.  He said, people should seek the sacrament more often and I agree.  We need to remember, these gifts given to us, are for our salvation and that of those around us.
They are like water in the desert.
There are two weeks until Easter, so it is time to take stock of whether we've done something to move closer to God.
Did we count our blessings?  Well, I did. In addition to receiving the anointing, we celebrated my son turning thirty, and having our two away at college at home. I already miss both of them and what they added to the dinner table conversation and just the overall bubbly nature of the home.  My daughter took her driver's test and passed.   Paul and I started reading together at night and he now comes to me and says, "Book."  Meanwhile, my daughter discovered a couple of joyful films, "Lyle, Lyle Crocodile," "Paddington" and "Paddington 2," and the most current version of "Matilda."  We'd expected nothing, but were pleasantly surprised.  My compression sleeve comes this week and I will be free again to move both arms.   Blessings abound.
Now, I examine my goals for Lent –prayer, service, and invisibility.
So what do we do to progress –working on growing in holiness involves work –struggling against one's tendencies and temptations. Since I talk, I must work with silence.  Since I write, reading seems like a better approach.  Service needs to be in the back, hidden, not leading.  When I assess myself using these standards, I see that I've been somehow sitting on the sidelines of this Lent.  I can't discern whether I'm being humble or hiding.  I can't discern and I guess feeling lost is part of wandering the desert.   It's part of why those resolutions like giving up diet coke or chocolate aren't superficial, they are visible signs to the individual of sacrifice and a regular reminder of how much grace we need to get through the week, day, hour, minute, moment…when we strip away our comforts and distractions.
At mass, I saw a mother with three children climbing up and down their mom and dad.  It amused me because it was me only seven years ago when there were children who still vied for who could sit next to or on Mom.   Seeing her patience inspired.  The priest spoke about Saint Monica and I sat there thinking about how much faith Saint Mary and Saint Martha must have had in Jesus to wait those breathless seconds after He said, "Lazarus, come out."  and how God must hold His breath waiting for that moment when we come hobbling and trapped in the wrappings of death, our sins, in obedience even in death to His voice.
Their faith in Jesus, is echoed by Saint Monica and her faith in God's promise to seek out all the lost sheep.  It felt like a reminder to me, to hold fast, to hold on, and to trust even in the darkest moments, when "the body has stunk for four days," that Christ can work with the willing soul wrapped in death.   We need only believe as Saint Martha does, that He is the Christ, and whatever He asks of the Father, will be granted.

So I looked at my arm, wrapped in bandages, and thought about how poorly I've done this Lent, and felt a great comfort that God can work with this, provided I hear and come hopping forward, even if bundled by my failures, distractions, and faults.  In that moment, I felt like I could feel the great mercy offered in, "if today you hear His voice, harden not your hearts."    God is calling to each of us, by name, "Come out."