Paul at his 14th birthday, on a road trip to Notre Dame.
We've entered the season when cake graces our table almost every two weeks on the dot and shall until Mother's day, with Easter somewhere in that mix.  With ten kids, we've tried every type of cake known to man.  We've also thrown every type of party.  Here are the unbeaten untied best celebrations we've hosted over the years.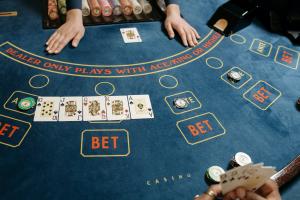 8th grade Boys Poker All-Nighter
 
We set up poker tables, chilled glass beer mugs and served pizza, pretzels and rootbeer.  Kids wore glasses and hats and learned Texas Hold 'Em.  Polishing off the experience, we served the monster of all desserts, Piecaken.  Cherry pie within a yellow cake with chocolate frosting and vanilla ice cream meant the boys sugar crashed hard in their sleeping bags while watching Lord of the Rings.
My Little Pony Girl's Six-Year-Old Party
The Mane Six made it easy.  We had a Pinkie Pie cupcake station where they decorated their desserts.  We raided the dollar store and scattered stuffed animals in the back for a round-them-up Bunny hunt hosted by Flutter Shy and Apple Jack.   Rarity had everyone create a cutiemark that we then used to play pin the cutie mark on the pony.   Rainbow dash races where we tied two giggly six-year-olds together at the ankle with bandanas were a huge hit.
Twilight Sparkle's checklist of all the activities was oddly the kids' favorite thing, as they carried their clipboards around, marking what they'd done.
Halloween 8-Year-Old Costume Party
Who doesn't love dressing up for Halloween?  Everyone in my house loves loves loves October.  We bobbed for apples. We did musical chairs to the monster mash, freeze danced, painted pumpkins, and wrapped the birthday girl's daddy in toilet paper to make him a mummy. (He was dressed as a pharaoh).  Those kids are in high school now, and they still remember it fondly.
Harry Potter Party 
Before there was Harry Potter merch, or Harry Potter Movies, the books came out and my kids devoured them.  We held a party themed on Book 1 complete with broom races, sorting into two teams (Ravenclaw and Gryffindor), t-shirts with golden snitches painted on them, decanters filled with different juices, spiked with bug ice cubes and gummy worms to simulate potions, and yes, Quidditch.  Playing that sport, we ditched the brooms, and turned the beater balls into one giant green ball that if you were hit with, you were frozen until someone from your team crawled in-between your legs and the snitch was tossed by adults across the field (a whiffle ball), which only the seekers could try to catch.   To say it was madness, does not convey the amount of happy screaming that took place.  Nine-year-olds are so fun when they're silly.
Baker's Christmas Cupcake Party
One of my kiddos celebrates a birthday near Christmas, which makes parties tricky.  One year, we made Christmas aprons for every guest and they all made cookies.  We had stations where they used a cookie shooter, rolled slice-and-bake sugar dough into sprinkles, stirred in chips, coconut, and evaporated milk for thousand-calorie bars, and decorated prebaked gingerbread.  Everyone took home their apron and a plate of Christmas goodness.  It took a day or two to clean up, and longer at the gym to work it off, but it was a great hit.
Talent Show Party
Every guest came to show off their skills.  We made a stage out of moving boxes, with flashlights for spotlights, and a marquis sign we changed for each act.  The kids took it seriously and we had magic, dancing, piano playing, an art gallery and our younger son brought down the stage and closed the show with a performance to "There's No Place Like Home for the Holidays," which still brings a grin and reminder whenever the song plays on the Christmas carol radio station.   We videotaped it, and everyone won a prize, got to show off, be a star, and took home sunglasses, an autograph book –everyone signed everyones.
So what are we doing this year?
Well, they're older, so we're doing dinner and a movie –we've already done Indian food and a plum tart dessert.
Saturday we'll be having steak for dinner, and he's still deciding on the cake.
The following Sunday, we'll be having tiramisu and I think lamb for dinner.
Easter follows and a birthday the week after, with plans for yellow cake with chocolate frosting and a homemade pasta dinner.
Our final birthday of birthday palooza involves gooey brownies after steak fajitas.
If you need me, I'll be at the gym, trying to do a 5K a day so I can survive all my children getting older.  When they're all done, the next week is Mother's day.
This was my attempt to give my five-year-old in 2017 a cake that sparkled as much as she did.  Still think she outshines the sprinkles.