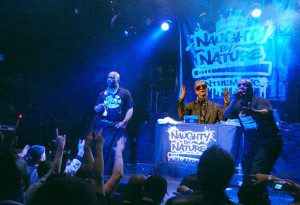 SAINT PAUL, MINNESOTA – Concert-goers were surpised when theologian and author John Piper appeared on stage at a local Naughty By Nature concert. Shockingly, not only did Dr. Piper make an appearance but he also joined the group on stage to DJ.
Dr. Piper, now referred to as DJ Piper, originally attended the event thinking it was a theological conference over the doctrine of Total Depravity. When he arrived and found, the event billed as "Naughty By Nature," was simply the name of a performing rap group, he chalked it up to providence and decided to "bring down da house with his mad DJ skills".
The response was overwhelmingly positive.
"I don't know who this DJ Piper is but I'll be at his next show!" commented one excited fan. "I can't stop singing ' You down with the ESV? Yeah you know me!'"
The members of Naughty by Nature could not be reached, but sources close to the group said they heard a man "came to preach" and thought it was a clever term for "dropping beats". They quickly agreed to let him join the on stage and perform.
In light of the recent success from DJ Piper, Desiring God Ministries (Dr. Piper's ministry) has released a few sample tracks for download.
The side project known as DJ Piper is not expected to take time away from Dr. Pipers primary vocation, his teaching ministry.
Those tracks can be heard HERE.