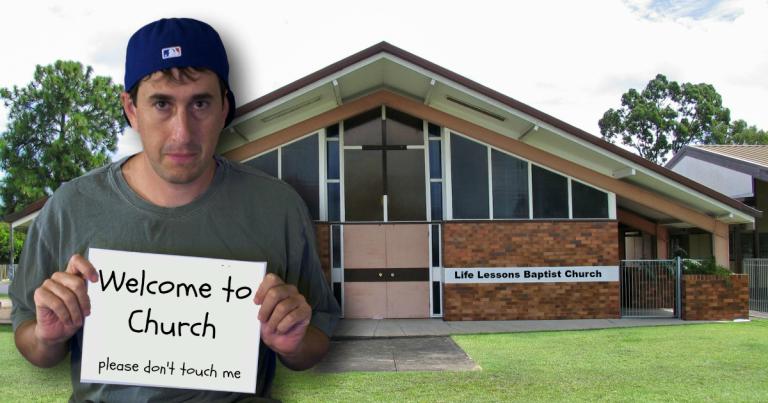 Poplar Bluff, MO – According to multiple reports, Brendan Kirby, a well-known introvert, was forced to serve as a greeter in his local church while under church discipline. Although Brendan remains unrepentant, the elders are hopefully he will come around soon.
"Here at Life Lessons Baptist Church we believe in working on the entire person, not just their soul," commented Pastor Jim. "When we became aware of Brendan's troubles and sin, we knew what had to be done. This boy here needs some learning and correcting. If this doesn't cause him to repent and love Jesus, nothing will."
Those that served the first week with Brendan were surprised when he showed up with a sign to welcome church-goers, as oppose to the standard verbal greeting and a handshake. The sign read, "Welcome to church; please don't touch me".
"I look forward to the day when Brendan will be reinstated back into our regular church life. Until then, he will greet. He may not like it now, but he will learn…they all do. As they say in the good book, 'greet and greet until thou admits defeat'" added Pastor Jim.
Brendan was reached for questioning, but ran away as soon as the questions began.