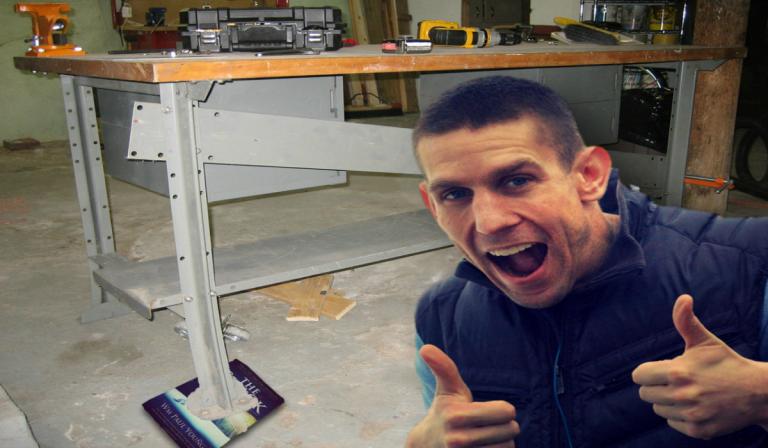 JACKSON, MI – A local man is thrilled that he has finally found the perfect use for his copy of the book, The Shack. He was given the book from a person who will "remain nameless" last year and has been scrambling for productive uses ever since. It is now stabilizing a, previously wobbly, workbench in his shop.
"It's about time, is all I can say" laughed Jamie Davis, a now proud owner of The Shack. "I tried all kinds of uses but none of them worked. I tried plunging toilets with it, scrubbing windows and using it as a coaster for my morning coffee. I even tried it as a dog chew toy, but my dog wouldn't even touch it. Nothing worked, until now. My workbench is level and I have a big weight off my chest. I hope I can help others make use of their copies of the book."
With his recent discovery, Jamie has become somewhat of a local celebrity. People have started to come from all over the area to see exactly how Jamie has made productive use of his copy of The Shack. They hope to be able to replicate his success at their homes.
"After seeing what Mr. Davis did, I am pumped to get home and try to level a wobbly coat rack I have!" commented one newly excited The Shack owner.
Jamie says he doesn't have plans to file a utility patent or anything because, as he puts it, "What I am doing is for the common good of man. I'm doing my little part to make the world a better place. These books don't belong in book stores or thrift shops. They belong somewhere much lower, much more unstable."