Detroit, Michigan – A local man is receiving heavy acclaim from his community this week after he publicly announced that he will be taking a month-long break from Facebook to "refocus, reconnect, and recharge his humility." Starting next week John Chantry will delete the Facebook app from his smart phone and computer. He will be survived by a vast collection of memes, funny videos, and online friends.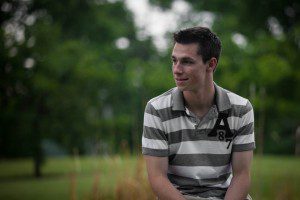 "This will be the hardest thing I've ever done," said John, when asked about his social media hiatus. "I am sacrificing all for this. It will be challenging, but it will be worth it. When this over I hope to emerge as a new person, kind of like when that alien comes out of the guy's chest in that movie…except it's a really humble alien. People from all over will look up to me as the very definition and example of humility."
John's local church has given special recognition to the Facebook fast and scheduled a prayer breakfast for this coming weekend. The church's elders will be present to anoint John with oils and coordinate a love offering intended to aid him in his mission.
"My daddy once told me that when giants need to sleep, you make them a bed," explained Pastor Jim of Life Lessons Baptist Church. "So that's what we are going to do. John needs his church family now and we will be there for him, no matter what."
In John's public Facebook announcement he appealed to a moderately well-known 20th-century hymn, by Richard Paul Astley, as inspiration to him and others:
"I just want to tell you all how I'm feeling. I gotta make you understand. I will never give you up and I will never let you down. I'm not running away and not deserting you. Please don't cry because this is not goodbye. I could never tell a lie and hurt you. I will return more humble and amazing than ever. Pray for me, friends."
John received exactly 3 likes on his post, a new personal record.
It's expected that the time away from Facebook will also give John the time he needs to beat that pesky final level in newest Call of Duty game.