Do you find yourself on Netflix scrolling through recommended lists, simultaneously overwhelmed by the endless selection and unable to pull the trigger on a film that would be worth your two hours? Allow me to recommend ten hidden gems that are currently on Netflix, films that I have really enjoyed. A few caveats before we get to my list:
I did not include popular and well-known films, such as Almost Famous, Fargo, This is Spinal Tap, The Truman Show, Dead Man Walking, Rounders, Good Will Hunting, and Hugo, classics like Dumbo, Charade, Roman Holiday, To Kill a Mockingbird, Stand By Me, Butch Cassidy and the Sundance Kid, and The Hustler, or Oscar Best Picture winners like From Here to Eternity, Annie Hall, Rocky, The Hurt Locker, and Braveheart.
While I picked films that did not have explicit sexual content, you are responsible to check whether a film's content is appropriate for you (IMDB has a very helpful parent's guide on most movies listed on their website).
I tried to refrain from more esoteric, difficult films, such as the excellent Turkish film Winter Sleep and Shane Carruth's enigmatic Upstream Color.
No television. That's another post for another person to write.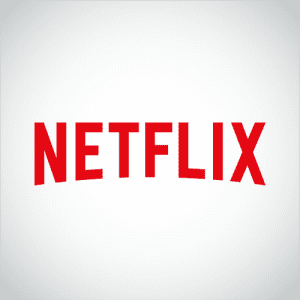 Here they are, in alphabetical order:
Best of Enemies– if you think loud talking heads are new, check out this well-made documentary about the 1968 debates between conservative William F. Buckley and liberal Gore Vidal. Fascinating.
Force Majeure– a family on an idyllic ski vacation comes face to face with possible tragedy. Mom protects her kids, dad runs. Tragedy fails to strike at the last second, but that doesn't mean all is well.
Fruitvale Station- what if we went behind the headlines and the politics and walked a mile in the shoes of a black man unjustly shot by police?
Keep on Keeping On-
a heartwarming documentary about a living jazz legend (Clark Terry) and his friendship with a blind piano prodigy (Justin Kauflin).
Life Itself- a great documentary about Roger Ebert, possibly the most important American critic since Pauline Kael. But much more than you think it's going to be; not just about film and writing, it's also about a great love story.
Like Father, Like Son- what makes your child your own? When a couple realizes that their son was accidentally switched at birth, they must decide whether to pursue their biological son or continue raising the boy they've lived with. Much more subtle than, say, Sophie's Choice, but just as powerful.
The One I Love- a mind-bending story about a marriage in need of a spark, but probably not the spark this retreat provides. This film asks a good question: Is a fantasy marriage more appealing than a real marriage?
Phoenix- a film set in the aftermath of World War II by skilled German writer-director, Christian Petzold. A woman (played by the great Nina Hoss) who has had facial reconstruction surgery after years in a concentration camp goes on a journey to find her husband, who doesn't immediately recognize her. This film has the best ending scene of 2015.
Short Term 12- the theme of the troubled healer can feel like a tired trope, but it feels very real here. Brie Larson is a revelation as the lead actress and John Gallagher is excellent as well.
The Station Agent– three very different people meet by chance and share some happiness. It reminded me of a quote from CS Lewis' The Magician's Nephew when Aslan tells Digory, "Grief is great. Only you and I in this land know that yet. Let us be good to one another."
Happy Viewing!