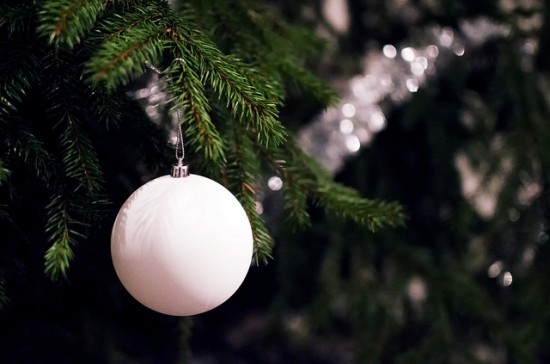 Ever since I was a child, Christmas Eve has meant more to me than Christmas Day.
As a child, it was because Christmas Eve was when we would load up the car, go to my grandparents and open gifts with my cousins. It was that night — and the lead into Christmas morning — that embodied the holiday for me the most. Treats on the counter. One grandfather excitedly playing Santa. The other calmly reading Luke's account of the Christmas story. A fire roaring in the fireplace. Playing with my cousins in the basement. That Christmas Eve sleep,where you don't want to close your eyes and miss the sound of reindeer on the roof, but where you can't wait to fall asleep because you're anticipating the pile of presents under the tree when you awake. If there was magic in the world, it was strongest on Christmas Eve.
As an adult, I still enjoy Christmas Eve more than Christmas Day. It still has magic. But for a different reason. I love Christmas Eve because it says three things:
It's over. It's here. And even when it's over, it won't be over.
It's over because there's no more insane rushing. The malls are closed. The gifts are wrapped. Food has been prepared and plans have been made. A month of worrying about bills, fighting for parking spaces and trying to fit in new Christmas memories amid all the chaos is over.
It's here. All that's left is joy. My grandfather may not read us the Christmas Story anymore, but I cherish going to church, singing carols with fellow believers and hearing that timeless story come to life once more. I may not open any gifts on Christmas Eve; instead, I'll be putting my son and daughter's gifts around the tree, thinking about how excited they'll be. I think about what my wife's reaction will be to the gifts I got her. I think about hosting family the next day, trading stories over dinner, eating too much food and just drinking in the rhythm of family. On Christmas Eve, I'm not yet trying to hold in every memory or dismayed at how fast the holiday fades after the buildup. On Christmas Eve, Christmas Day is still all hope. All that's left on this day is to turn on the Christmas tree, sit on the couch with my wife and a bottle of wine or cup of hot cocoa, and enjoy a silent night that feels earned after weeks of running. Because soon it will be over.
But it also will not be over. Not for those who call themselves Christ followers. For us, Christmas is the beginning of the story. We know the peace of the cradle leads to the torture of the cross. But even that leads to the triumph of an empty grave and a promise of life beyond this one.
For many of us the joy of Christmas is a momentary reprieve before winter's coldness creeps back in, financial reality slaps us upside the head and stress rears its ugly face. Some don't even get Christmas — the holiday joy can't overcome the loss of loved ones, and family dinners simply drudge up old wounds and fresh hurts.
But even then, Christmas isn't over. Because while Christ-followers often focus on Easter as the center of our faith — and with right reason — Christmas is not just the beginning. .The incarnation is our reminder that our God became one of us. He felt pain. He endured loneliness. He grieved loss. He became afraid. He felt uncertain. When we bring our needs to Him, he never says He can't relate. Christmas isn't just the beginning of our story — it's the constant reminder that God not only came to us, He is still with us. No matter what the new year brings, no matter how hard we fall, no matter how bad we hurt.
This silent night is a reminder of that. It's not just a happy story. It's our hope. It's our peace. It's our warmth when the winter winds blow.
Merry Christmas to everyone who reads this. Remember that peace on Earth isn't a one-night-only affair. It's the new reality for those who find their hope in Christ.