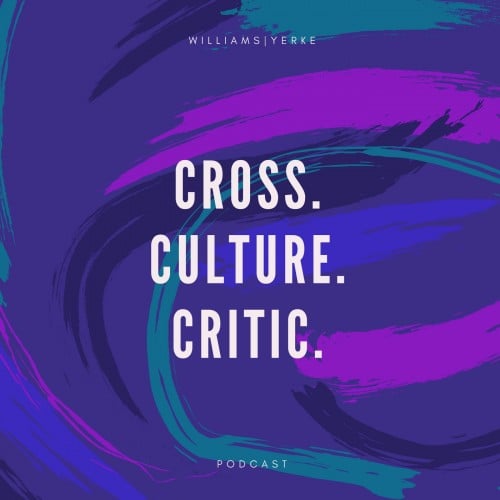 Well, we're in the thick of fall now (except, of course, on the calendar). My son started kindergarten this week and my second year of grad school is officially underway. I got back into the screening groove this week with "It," which you can read about next week, along with an announcement detailing why it's a bit delayed. And there's some good stuff I'm working on to post in the coming days, including my thoughts on the recent re-release of "Close Encounters of the Third Kind" and my experience with the first season of NBC's "The Good Place."
But, as is becoming a regular habit, first: podcasts.
I wrote a few weeks back about the BBC's list of the 100 greatest comedies  and my own personal favorites. Well, we also talked a talked a little bit about it on a recent bonus episode of CROSS.CULTURE.CRITIC. In the episode, Joe and I gave our thoughts on some of the films on the list and commiserated a bit about the selections we thought were missing. It's a fun little episode, and we'd love to hear your own thoughts about what should be on the list or what we're crazy for including. You can listen below.
Joe and I were back at it this week with another episode, but one that came out a bit differently than planned. Typically, the two of us record on a Tuesday evening. I head over right after work, we break out the drinks and we lay down two episodes to get us through the month. This week, we had to pivot a bit. I had a screening scheduled for 7 p.m. Since Joe lives right around the corner where I do most my screenings, we figured I could head over once I got off of the day job and blast through one episode before I had to leave. Unfortunately, I was working from home, not my office, that day,which is a longer and more hectic drive and traffic drove me a bit nuts on the way. So, arriving at Joe's and letting my road rage subside, we decided to scrap the episode we had planned and just riff. The resulting episode is one of our more scattershot, and yet one of our most fun. We talk about parenting, college, bad movies and virtual reality. Plus, Joe gets in a really bad Donald Trump impression. Give it a listen!
Finally, one of my new favorite podcasts is "Drinking at Bible Study." The weekly show, which has actually already amassed 75 episodes, is a funny discussion between a progressive mystic and an evangelical about topics of faith. I was honored to get to be a guest on the show recently for a long discussion about film, faith, Christian culture and under-loved movies. It was a lot of fun to have the discussion, and it brought up some great topics that I hope to delve into more here in the coming weeks. So, give it a listen!
And don't forget that if you enjoy what we're doing with CROSS.CULTURE.CRITIC., you can support us over at Patreon. Just a few bucks a month can go a long way toward helping us buy some new equipment and make the show the best it can possibly be. It continues to be a project I'm immensely proud of and excited about, and I have an interview scheduled for next week that I really can't wait to reveal to all of you. So, subscribe and keep an eye out here. You're not going to want to miss what we have planned!
And with that, I'll jump off. I have a feeling this fall is going to be busy and we'll have some good stuff coming your way, so stay tuned!