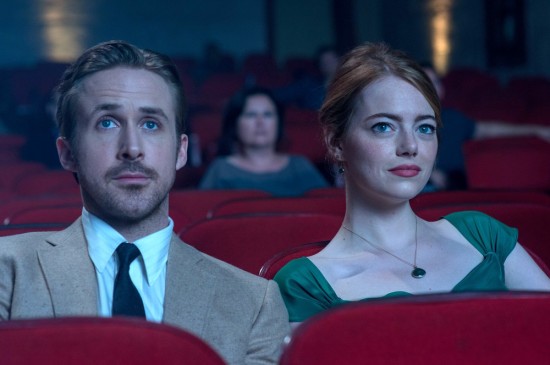 Conventional wisdom holds that 2016 was, to use the technical term, a dumpster fire. I'm not going to argue against that; it was a year in which American culture finally curdled and icons were taken from us at an alarming rate. But bad times make for great art, and 2016 was another wonderful year of cinema. Unlike other years, in which the majority of great releases were clustered around the fall months, my list for favorite films of 2016 includes films that were released throughout the calendar year, some as early as January.
This year, due to responsibilities at work, home and school, I wasn't able to see as many films as I'd hoped. I took a year off participating in the Detroit Film Critics Society to adjust to my first semester of grad school, so I didn't have access to screeners and couldn't attend the marathon screening days in December. Still, I feel this is a full list. I regret not having seen "Moonlight" or "Jackie," but I'll catch up with those in time. But I have no regrets about the films that are on this list. In fact, there were several that I wish I had room for (oddly, a bunch are Disney films, including "The Jungle Book," "Zootopia" and "Moana"). The fact that I was limited in what I was able to see means this is a list of favorite films, not best. But really, isn't that what all these types of list are?
And now, my 10 favorite films of 2016:
10. The Nice Guys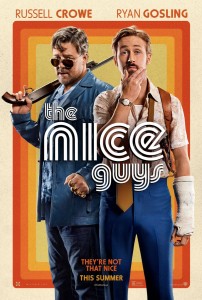 Shane Black does his thing once again. And once again, it's a thing I love.
The writer-director has made a career out of stories about flawed men trying to keep some decency in an ugly world. With "The Nice Guys," he may have topped himself. The action-comedy mixes Black's love for conspiracy, pulp and friendship for a story that's charmingly trashy. Ryan Gosling shows comedic chops I never expected as a washed-up detective. He's a perfect match for Russell Crowe, who garners laughs as a enforcer who's basically a sentient slab of meat. Toss in Angourie Rice as the film's teenage conscience and you have one of the best buddy groupings since Riggs and Murtaugh. Black drops his characters into a convoluted mystery involving corrupt cops, Detroit automakers and the porn industry, and spices it up with tense action and dark comedy. Its grimy, smoggy 1970s L.A. setting is so perfectly suited to Black's sensibilities that I'm shocked this is his first period piece. Nearly 30 years since writing "Lethal Weapon," he's still the best at the buddy cop game.
9. Don't Think Twice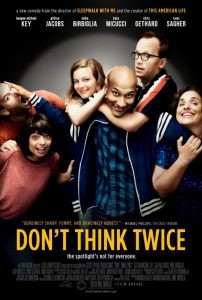 Mike Birbiglia's drama about comedy is one of the truest looks at the struggles of creative people I've ever seen. With an ensemble of talented comic actors like Keegan-Michael Key, Gillian Jacobs, Chris Gethard and Kate Micucci, the movie could have just been a quirky, funny look at the New York improv scene. Instead, Birbiglia (who also co-stars) fills the movie with personal knowledge of just how hard it is to find success in entertainment. The film is in love with the collaborative nature of art, but also aware of the setbacks, insecurities and resentments that exist in these groups. It's heartfelt, funny, sweet and sobering. Two films in and Birbiglia has proven himself to be a funny and insightful voice in independent cinema.
8. The Witch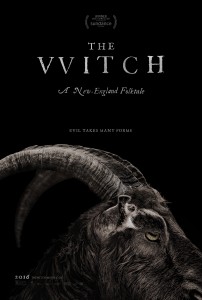 Atmospheric and dread-soaked, "The Witch" haunted me for weeks. Robert Eggers' feature debut is an unsettling slow burn, a cautionary tale about fundamentalism gone awry crafted from the pages of New England folklore. It's audacious to make a horror story that moves this deliberately, told in Olde English; it's amazing that Eggers is so successful in that experiment. For nearly an hour, he ratchets up the tension and lets a sense of despair seep in through the dark, gray photography before unleashing a terrifying, nightmare-inducing last act and a climax that left me shaken and disturbed. "The Witch" is the rare horror movie that actually horrifies.
7. Krisha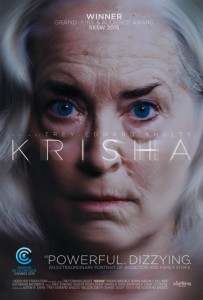 The story of a woman who joins the family she abandoned for Thanksgiving dinner, "Krisha" could have been another cliche indie drama without even changing the script. But director Trey Edward Shults and actress Krisha Fairchild take a familiar story and deliver the most exciting debut I've seen in years. Shults borrows from his own history and even cast his own family (Fairchild is his aunt) in the story. He channels Altman and Malick in his composition and, through masterful use of sound and cinematography, places us in Krisha's shoes as she experiences this tense, overwhelming return to family. Somehow, he tops "Before Sunset" by giving us the best use of Nina Simone's "Just in Time," and milks high drama out of a spilled turkey. The film is at once domestic drama and psychological horror, and Fairchild is a force of nature as the troubled title character, who we empathize with even as we share her family's concerns. There is no director whose sophomore work I'm eagerly anticipating more than Shults.
6. Everybody Wants Some!!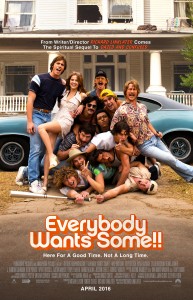 Despite my love for Richard Linklater, possibly my favorite working director, I wasn't too eager for "Everybody Wants Some!!" When it comes to characters I don't really want to spend time with, over-sexed, heavy-drinking jocks are probably at the top of the list, and the trailers promised a brainless, raunchy comedy. It was Linklater's name that got me into the theater. I shouldn't have been worried. "Everybody Wants Some!!" is not a brainless bro-comedy. Instead, it's a movie about bro culture. Linklater, who played baseball in college, revisits his past to spend a weekend with these jocks in the 1980s. What results is less a party movie and more a look at masculinity, tribalism, fear of growing older, and male bonding. It's as insightful and loving of its characters as any of Linklater's films and, most of all, it's told with energy and fun. The film is at its best when it sits back and observes the young men joshing each other, philosophizing about the meaning of it all, or trading verses on "Rapper's Delight." The film was sold as a "spiritual sequel" to Linklater's "Dazed and Confused." In reality, it's probably best viewed as a spiritual postscript to "Boyhood," as its characters strive to sow their remaining wild oats before having to grow up and hit the books. It's a great time, but it's also smarter than it initially appears.
5. Hell or High Water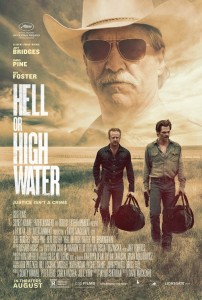 Genre done to perfection. David Mackenzie's modern Western is crackling and exciting, with a sobering commentary on modern America and soulful themes of brotherhood and friendship flowing through every scene. Ben Foster and Chris Pine play two brothers robbing the bank that's trying to take their family ranch, and have never been better. I could watch a whole alternate film just made up of the banter between Jeff Bridges and Gil Birmingham, the U.S. Marshals on the boys' trail. The film thrums with energy, anger and portents of doom, elevating it above its tropes even as it uses them to deliver one hell of a thrill ride. Would make a great double feature with "No Country for Old Men."
4. Manchester by the Sea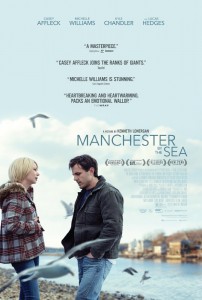 I put off watching Kenneth Lonergan's acclaimed drama until the last minute because I didn't think I needed another mournful treatise on suffering. It appears Lonergan feels the same way. "Manchester by the Sea" is a deeply sad movie about deeply sad people, but it doesn't treat grief as a problem to be solved so much as an ever-present wound that is lived with and through. Lee (a superb Casey Affleck) is called back home after his brother (Kyle Chandler) dies and must confront his own wounds while taking care of his nephew. But the movie never wallows. It's very funny in places, and Lonergan understands how family dynamics can heal but also dredge up — often inadvertently — old ghosts. Chandler, Affleck and Michelle Williams act the hell out of this thing, which is even more impressive considering Lonergan's film steers around most cliched "big scenes" in favor of finding quiet moments of humanity. A tender, special movie.
3. Arrival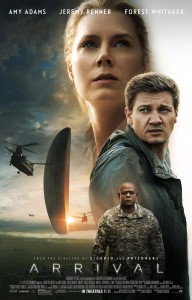 Denis Villeneuve strikes a delicate balance in "Arrival." He makes a science fiction film that works on both the intellect and the heart. This look at an imagined first contact between humans and aliens examines the important role of communication in keeping peace and pushing past limits. The film considers the political, scientific, cultural and spiritual implications of encountering a race from another planet, and it's the rare alien encounter movie where the suspense is centered around decoding sentences instead of destroying cities. The hard science fiction impressed me, but I was unprepared for the bold emotional leap Villeneuve takes in the film's final half hour. In exploring the idea that language can rewire the way we think and view life, Villeneuve puts his main character through an emotional wringer and sent me out of the theater in tears. It's an ending that many people are mixed on, and there's a way it could have landed very badly. So it's a good thing that Amy Adams and Jeremy Renner give smart, nuanced, grounded performances and make that ending moving and beautiful, but never treacly. Villeneuve directs with style, intelligence and heart, and delivers the type of cerebral, heartfelt science fiction we rarely see.
2. La La Land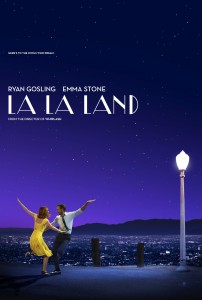 Damien Chazelle's musical plastered a smile on my face with its toe-tapping opener "Another Day of Sun." That smile didn't leave until I was well into the parking lot. "La La Land" is a throwback to musicals that popped with Technicolor and delivered their dance scenes in a long shot so we could see the performers' feet. The music isn't the bombastic exposition-by-song we see in Broadway adaptations. It's low-key and emotional, infused with the jazz; it's been stuck in my head for nearly a week. Linus Sandgren's cinematography is a dream woven of deep blue, soft pink and movie magic. Emma Stone and Ryan Gosling are swoon-worthy; their soft-shoe duet on "A Lovely Night" might be the most romantic movie moment of the year. Chazelle's film bursts with love for jazz, Old Hollywood musicals and crazy dreamers, but it's anchored by the reality of dreams that don't pan out and sacrifices that are made for greatness. Its final 15 minutes are a dazzling mini-movie and an emotional gut-punch. Chazelle is a meticulous craftsman, but the film feels light as a feather. If musicals are about to make a comeback ("Beauty and the Beast" is coming inn March), there's no better way to kickstart it.
1. Sing Street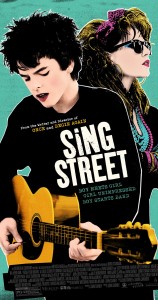 Choosing between "Sing Street" and "La La Land" for my favorite film of 2016 was arduous, but in the end the heart wants what it wants. John Carney's tale of a group of 1980s Dublin boys forming a band to impress a girl is a pure delight. "Sing Street" is the director's best movie, and I say that as someone who deeply loves "Once." The DNA of that film is present here, as Carney proves that no one is better at capturing the creative spark and collaborative power of art. Sure, it's a funny gag that Conor adopts the looks and mannerisms of the different band he loves week to week. But buried inside that joke is the truth that artistry starts with imitation before it finds originality. And while Sing Street starts as a cover band appropriating the popular music on the radio, they quickly find their own "happy-sad" sound.
"Happy-sad" is a great description for the movie as well, as the film is about the power of creativity to help us process our struggles, hope for something better and make our escape. Conor might write songs to impress a girl, but in music he finds a way to cope with a bully, a strict principal, and a messed-up family. His music has stakes. Listen, in the grand scheme of things, it doesn't matter if "La La Land's" Sebastian and Mia make it in Hollywood or have to find normal lives in the Midwest. But music gives Conor a way out of his impoverished, dead-end town. Music gives Conor friendships and a way to connect with a girl. It helps him shake off his troubles and find his identity. Carney originally had saddled "Begin Again" with the too-on-the-nose title "Can a Song Save a Life." That title would be appropriate for "Sing Street" as well (but perhaps still too on the nose).
But "Sing Street" isn't just insightful and moving. It's a joy. The film is funny, sweet and big-hearted. It resolves a conflict with a bully not with a fight or embarrassment but by inviting him to become part of the dream. The music is fantastic. And while some have derided the film's ending as too naive…so what? Sure it's unrealistic. Sure, the odds are against Conor. But to borrow from another great 2016 film…here's to the fools who dream.
Honorable Mentions
Fede Alvarez's Don't Breathe may be just another slick horror picture, but no film had me as tense and wrapped around its finger from start to finish…The Marvel machine proved the benefits of playing the long game with the highly entertaining Captain America: Civil War…While "The Jungle Book" gets all the love, the gentle Pete's Dragon was the Disney adventure that swept me up most. . . . Director Dan Trachtenberg made a claustrophobic, tense and twisty feature debut with 10 Cloverfield Lane (why isn't John Goodman being discussed among the year's best performances?)…Gleason could have been another treacly inspirational tale about a man's life with ALS, but in J. Clay Tweel's hands it turns into one of the rawest and most affecting portraits of a family I've seen…The political doc Weiner is about as uncomfortable as movies get, and a relevant look at our bizarre, broken system…Jeremy Saulnier proved "Blue Ruin" was no fluke with the almost unbearably tense, gruesome, yet surprisingly thoughtful Green Room…Taiki Waititi put together one of the funniest family adventures in years with The Hunt for the Wilderpeople…Ava Duvernay's documentary 13th showed how slavery never went away in America; it just turned into the prison system…and Joel and Ethan Coen delivered a passion play for the religion of showbusiness with the delightfully funny Hail, Caesar!