Here are four prayers for those who are lonely and perhaps even single.
Not Good to be Alone
Oh Righteous Father, You alone know how I feel and Your Son, Jesus Christ, Who is a sympathetic high priest, knows my weaknesses (Heb 4:14-16) and was extremely well acquainted with grief (Isaiah 53:3) and understands my overwhelming sense of grief from my loneliness right now, so please Father, send me comfort and encouragement through Your Spirit or through someone else so that I might have hope in this dark night of my soul. I know it's not beyond Your ability to "strengthen the feeble hands and steady the knees that give way" (Isaiah 35:3). That is what I ask of You Father because I am weak in spirit and in the flesh. Please come and give me peace for the day and help me to take it just one day at a time and in the Holy Name of Jesus I pray, Amen.
Made for Relationship
Holy One, O Father, please hear my cries in this time of desperate loneliness because nobody else can know how much this hurts but You. No one understands what I feel but You. I know from Your Word that it's not good for us to be alone (Gen 2:18) but when I see other couples and especially with children, it's like a dagger to my heart to see all that I don't have. I feel that this is too hard for me to endure. How can I go on as I am now God? There is no glimmer of hope or a ray of light right now God. Help me to endure the present and to fix my eyes on Jesus and the life that is to come (Rom 8:18) and deliver me from this heavy burden right now as it seems too much for me to bear. Please make Your light to shine upon me so that I can have hope for tomorrow and endure today and in the most precious name of Jesus Christ I pray, amen.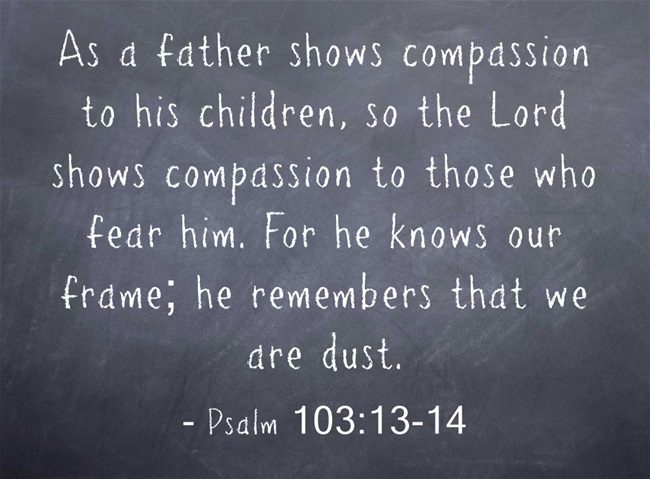 Praying for Contentment
I know Father that I must sound discontented but my heart is breaking from the utter loneliness that I feel right now. I know that Paul had to learn to be content in all things (Phil 4:11) and that he suffered so much but was still content in You. Help me to find out how to learn how to be content in such a place where I am at right now. You alone know how fragile we are (Psalm 103:14) and how it feels to be alone. This is just as Jesus was abandoned and forsaken at the cross. He knows what it feels like to be completely alone with no one to talk to and no one to fellowship with. Knowing that I was created for relationships God, please help me to find someone who can be a friend and that I can share my sorrows with, but until then, I trust in You and give You thanks in the name above all names, Jesus Christ the Lord, amen.
Near the Crushed in Spirit
Oh Holy Father, I know in Your Word that you say you are "near to the brokenhearted and saves those who are crushed in spirit" (Psalm 34:18) and that is just what I feel like right now. I feel crushed beyond repair. My life is a thousand piece puzzle scattered far and wide. Please help me put it back together again O Father so I can try and make sense of this dreadful emptiness I feel from being so alone in a life that feels shattered. It is just too hard to look at others who have family and friends while I have no one. I ask You to please bind up my wounds and heal this broken heart of mine (Psalm 147:3) since You have promised in Your Word to be near to those who call upon You (Psalm 145:18) and I do call upon You right now and in the strong name of Jesus Christ I pray, amen.
Conclusion
If you or someone you know is experiencing a time of loneliness, why not go to them or call them and ask them to come over for dinner or go over and visit them? We are all social creatures and we need the companionship of others, so try to make an effort to be more outgoing or coax your friend who is suffering from loneliness to try and connect with others. To find a friend just be a friend. I know what this feels like, at least for a few years. It's a hard place to get out of but everyone experiences a "dark night of the soul." The real problem is when they stay there.
Article by Jack Wellman
Jack Wellman is Pastor of the Mulvane Brethren Church in Mulvane Kansas. Jack is also the Senior Writer at What Christians Want To Know whose mission is to equip, encourage, and energize Christians and to address questions about the believer's daily walk with God and the Bible. You can follow Jack on Google Plus or check out his book Teaching Children the Gospel available on Amazon.