How can we endure when grief and sorrow wash over us like a wave?
Come to Him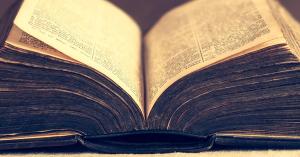 More often than not, just before God brings a person to repentance and faith, they are broken. Things in life may have brought them to a dead end, or they may have a shattering report from their doctor, but the ironical thing is, God cannot fix what is first not broken, so Jesus Christ says to all who are overloaded with trials, troubles, pain, suffering, grief, and sorrow, "Come to me, all who labor and are heavy laden, and I will give you rest. Take my yoke upon you, and learn from me, for I am gentle and lowly in heart, and you will find rest for your souls. For my yoke is easy, and my burden is light" (Matt 11:28-30). You'll never find rest in your own strength. I know I can't. I've tried and it doesn't work, but we know with certainty that "The LORD is near to the brokenhearted and saves the crushed in spirit" (Psalm 34:18). It's almost as if, "The farther you fall, the closer He is." I have failed so many times, even recently, yet I know God is the God of second, third, and abundantly more chances. When you reach the point where it all becomes too much…come to Jesus, so even if you say, "though I walk through the valley of the shadow of death, I will fear no evil, for you are with me; your rod and your staff, they comfort me" (Psalm 23:4).
Through Him
Before you come to Jesus to give Him all your heavy loads, remember, you cannot come to God unless the Father draws you, but it must be through Jesus Christ (John 6:44). There is no other way to the Father except through Jesus Christ (Acts 4:12), but when you are dealing with more grief and sorrow than you can bear, you should be "Casting all your anxieties on him, because he cares for you" (1 Pet 5:7). When you feel like saying, "My flesh and my heart may fail"…in reality you can say, "God is the strength of my heart and my portion forever" (Psalm 73:26). Jesus wants us to receive His peace. He told the disciples, and I believe He tells us, "Peace I leave with you; my peace I give to you. Not as the world gives do I give to you. Let not your hearts be troubled, neither let them be afraid" (John 14:27). The kind of peace Jesus gives is a lasting peace. It's not like that which the world offers. That's a fleeting peace that comes and goes and depends upon circumstances. Circumstances should not dictate our life and affect our peace, but it does, so read the words of Isaiah the Prophet, in speaking of Christ. He wrote, "Surely he has borne our griefs and carried our sorrows; yet we esteemed him stricken, smitten by God, and afflicted. But he was wounded for our transgressions; he was crushed for our iniquities; upon him was the chastisement that brought us peace, and with his stripes we are healed. All we like sheep have gone astray; we have turned—every one—to his own way; and the LORD has laid on him the iniquity of us all" (Isaiah 54:4-6). This was all laid upon Jesus so it wouldn't have to be laid upon us.
Through Others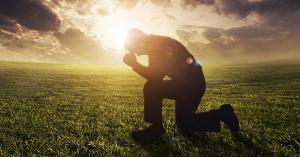 God gives us comfort so that we can comfort others in their times of need, so God may use us as a means to comfort others. The Apostle Paul wrote, "Blessed be the God and Father of our Lord Jesus Christ, the Father of mercies and God of all comfort, who comforts us in all our affliction, so that we may be able to comfort those who are in any affliction, with the comfort with which we ourselves are comforted by God" (2 Cor 1:3-4). Scripture tells us that God "heals the brokenhearted and binds up their wounds" (Psalm 147:3), but it may be that He wants to use you and the Word of God to do that. For example, the Word says, "Blessed are those who mourn, for they shall be comforted" (Matt 5:4). Here again, God may use you or me to comfort those who are in mourning and bless those who are hurting. Those who believe do not grieve in the same way that the world does. We know we'll see our lost loved ones again (1 Thess 4:13), so give comfort to others, and use the Word of God, "Be strong and courageous. Do not be frightened, and do not be dismayed, for the LORD your God is with you wherever you go" (Joshua 1:9).
Conclusion
All of us have had to go through a time of grief and sorrow, but we don't have to go through it alone.  We can also take solace in the fact that someday God "will wipe away every tear from their eyes, and death shall be no more, neither shall there be mourning, nor crying, nor pain anymore, for the former things have passed away" (Rev 21:4). If you are heartbroken over something, pray to God, "Be gracious to me, O LORD, for I am in distress; my eye is wasted from grief; my soul and my body also. For my life is spent with sorrow, and my years with sighing; my strength fails because of my iniquity, and my bones waste away" (Psalm 31:9-10). God speaks comfort to us through His Word, and He says to you and to me, "call upon me in the day of trouble; I will deliver you, and you shall glorify me" (Psalm 50:15).
Article by Jack Wellman
Jack Wellman is a Pastor and Prison Minister in the State of Kansas. Jack is also a writer at Christian Quotes and Senior Writer at What Christians Want To Know whose mission is to equip, encourage, and energize Christians and to address questions about the believer's daily walk with God and the Bible. You can follow Jack on Google Plus or check out his book Teaching Children the Gospel available on Amazon.