Isaiah the Prophet wrote a stunningly accurate portrait of Jesus' all-encompassing work before, at, and after the cross.
Before the Cross
Isaiah the Prophet wrote Isaiah 53 with the Messiah in mind. He starts out by a statement that could have been made during Jesus' earthly ministry: "Who has believed what he has heard from us? And to whom has the arm of the Lord been revealed" (Isaiah 53:1). Not many did follow Jesus after some of His hard teachings (John 6:66). Not many believed it in the end. At the cross they all fled. The crowds liked the fish and loaves of bread, but they were not willing to follow Him. Even Nathanael asked, "Can anything good come out of Nazareth" (John 1:46). Scriptures seem to indicate that Jesus was like many of the other Jews. They referred to Him as a carpenter (Mark 6:3), and so He probably looked just like any other Jew of the day, so Isaiah tell us that Jesus "had no form or majesty that we should look at him, and no beauty that we should desire him, and no beauty that we should desire him" (Isaiah 53:2). The religious crowed despised Jesus as claiming to be Who He really was. They asked, "are not all his sisters with us? Where then did this man get all these things" (Matt 13:56), so "they took offense at him" (Matt 13:57a), so clearly Jesus "was despised and rejected by men, a man of sorrows and acquainted with grief" (Isaiah 53:3).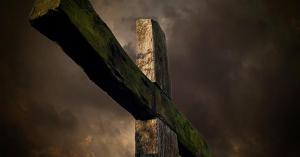 During the Passion
After Jesus entered the Passion, He took upon Himself the sins of the world, motivated by the love of God (John 3:16), so Isaiah wrote that Jesus Christ "has borne our griefs and carried our sorrows; yet we esteemed him stricken, smitten by God, and afflicted" (Isaiah 53:4). He "was pierced for our transgressions [and] he was crushed for our iniquities" (Isaiah 53:5a), so it "was the chastisement that brought us peace, and with his wounds we are healed" (Isaiah 53:5b). Physical healing is one thing, but to be ransomed by Jesus Christ's own life (Mark 10:45) brings the ultimate healing. Whoever is healed will die again anyway, but whoever believes in Jesus Christ shall never die (John 11:25-26). Calvary was the only way that we could have been saved, since "All we like sheep have gone astray," for "we have turned—every one—to his own way" (Isaiah 53:6a). Sheep, if left to themselves, will turn to their own way, and their own way probably won't be the right way. Jesus is the right way. In fact, He is the only way into the kingdom (John 14:6). Isaiah 53 is about how "the Lord has laid on [Jesus] the iniquity of us all" (Isaiah 53:6b).
At the Cross
When Jesus was falsely accused, arrested, illegally tried and convicted, "he opened not his mouth," so even though "He was oppressed, and he was afflicted," "he opened not his mouth," but rather "like a lamb that is led to the slaughter, and like a sheep that before its shearers is silent, so he opened not his mouth". Twice it said that Jesus "opened not his mouth," meaning He did not try to defend Himself from this travesty of justice. He could have called down legions of angels if He desired (Matt 26:53), but "When he was reviled, he did not revile in return; when he suffered, he did not threaten, but continued entrusting himself to him who judges justly" (1 Pet 2:23). Jesus' physical body was "was cut off out of the land of the living, stricken for the transgression of my people" (Isaiah 53:8), not stricken for His own sins. Jesus Christ was the sinless Lamb of God, and His supreme sacrifice was the only thing that would make us acceptable to God (2 Cor 5:21). This was not set of circumstances that spun out of Jesus' control, but rather, "it was the will of the Lord to crush him; he has put him to grief; when his soul makes an offering for guilt" (Isaiah 53:10). If not for Jesus' sinless life, suffering, death, and resurrection, we would all be without hope (1 Cor 15).
After the Cross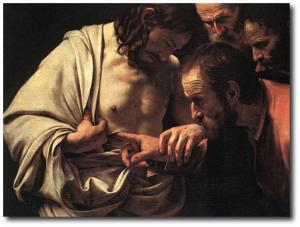 After Jesus' death, He was buried, and so it was prophesied that He would make "his grave with the wicked and with a rich man in his death although he had done no violence, and there was no deceit in his mouth" (Isaiah 53:9). Joseph of Arimathea was the rich man who gave Jesus' his own grave (Matt 27:60), so Jesus was buried in a rich man's grave, which is what Isaiah referred to in Jesus' being in the "grave…with a rich man in his death." Today, Jesus is interceding for the saints in prayer; running His church from the right hand of the Father; and still drawing men and women to Himself (John 12:32). When Jesus Christ comes again and judges the world, God "will divide him a portion with the many, and he shall divide the spoil with the strong, because he poured out his soul to death and was numbered with the transgressors" (Isaiah 53:12a), and so Jesus alone is worthy of all honor, glory, and praise.
Conclusion
Today, Jesus is still using others as a means to bring people into the kingdom, as He forgives "the sin of many, and makes intercession for the transgressors" (Isaiah 53:12b), so "Consequently, he is able to save to the uttermost those who draw near to God through him, since he always lives to make intercession for them" (Heb 7:25). Notice in these verses (Isaiah 53:12, Heb 7:25) that Jesus prays not for "these only, but also for those who will believe in me through their world" (John 17:20). That means Jesus prays for you if you've repented and trusted in Him (Mark 1:14-15). You are on Jesus' prayer list. Imagine that! You don't have to because it's true! Isaiah 53 gives us such a graphic view of Christ's ministry that sometimes it's hard to imagine how badly Jesus must have looked…beaten almost to the point where you couldn't even recognize Him (Isaiah 52:14). That will sound barbaric to some, but it was the only way that we might be saved. Does that offend you? To someone without the Spirit of God, it will. It can't be helped. That's because the gospel is "to one a fragrance from death to death, to the other a fragrance from life to life. Who is sufficient for these things" (2 Cor 2:16)? Many have received this life…eternal life in Jesus Christ. Jesus has paid for your sins if you have trusted in Him. If not, you will have to die in your sins and pay for them yourself. May it never be so my friend! I plead with you; trust in Him today while there is still yet time (2 Cor 6:2). Tomorrow may be too late (Heb 9:27).
Article by Jack Wellman
Jack Wellman is a Pastor and Prison Minister in the State of Kansas. Jack is also a writer at Christian Quotes and Senior Writer at What Christians Want To Know whose mission is to equip, encourage, and energize Christians and to address questions about the believer's daily walk with God and the Bible. You can follow Jack on Google Plus or check out his book Teaching Children the Gospel available on Amazon.