No one knows who started Supreme Sacrifice Day for March 18th, but I'm glad they did so we can pay tribute to all who sacrifice so much to protect, preserve, and save lives.
The Son of God
If ever there was one, Jesus Christ gave the supreme sacrifice when he died on the cross for us. When the church at Galatia began to drift toward a works-produced salvation, the Apostle Paul asked them, "Who has bewitched you? It was before your eyes that Jesus Christ was publicly portrayed as crucified" (Gal 3:1), however, what offends one will be a life-giving message to another. Even so, we must still "preach Christ crucified, a stumbling block to Jews and folly to Gentiles" (1 Cor 1:23). If the Holy Spirit would have revealed Who Christ really is to the Jewish people in Jerusalem, they would have bowed the knee and acknowledged Him as Lord, however "None of the rulers of this age understood this, for if they had, they would not have crucified the Lord of glory" (1 Cor 2:8). We cannot be redeemed any other way but "with the precious blood of Christ, like that of a lamb without blemish or spot" (1 Pet 1:19). None of us could ever do enough good to save ourselves in a billion lifetimes. No, it must be the very lifeblood of Jesus Christ, because He alone was "a lamb without spot or blemish." This was the Supreme Sacrifice of all sacrifices in human history.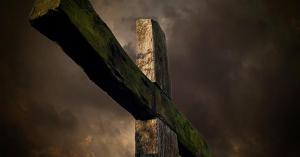 The Military
Countless times, the military have given their lives to protect country and freedom. When Jesus spoke in the context of a self-sacrificial love, He said, "Greater love has no one than this, that someone lay down his life for his friends" (John 15:13), and thousands in the military have died in serving our country. Jesus said it is by our love for one another that people will know who His disciples are. He said, "A new commandment I give to you, that you love one another: just as I have loved you, you also are to love one another" (John 13:34). How do you love others just as Jesus loved them and loves us? Jesus loved the disciples by dying for them, as well as us who have trusted in Him. He willingly gave up His glory to suffer the shame, pain, and humiliation of the cross. He died for you too if you've trusted in Him. It is this kind of love by which "all people will know that you are my disciples, if you have love for one another" (John 13:35). That is what the military does. They may not have to give their lives, but they do give a great portion of their life, often sacrificing their health, and sometimes inadvertently, their immediate family…all in the line of duty. God bless all who have served, are serving, and are yet to serve. Thank you for your service.
First Responders
First responders are firefighters, law enforcement, and emergency services personnel. These men and women often put their lives on the line in order to save lives. Some have given their lives in the line of duty or in the performance of their duties if saving or protecting life and property. Dozens and dozens of law enforcement personnel die every year trying to protect citizens from dangerous criminals, and lately, there's been an uptick in the number of police ambushes…where someone calls for help, and when police arrive, and they become the target (some become victims). The Bible says a lot about these men and women. The Apostle Paul wrote that "there is no authority except from God, and those that exist have been instituted by God" (Rom 13:1). Since these authorities have been instituted by God, that means "whoever resists the authorities resists what God has appointed, and those who resist will incur judgment" (Rom 13:2). Here's the way I look at law enforcement and those in authority, and I include all first responders: They are "God's servant for your good. But if you do wrong, be afraid, for he does not bear the sword in vain. For he is the servant of God, an avenger who carries out God's wrath on the wrongdoer" (Rom 13:4).
The Benevolent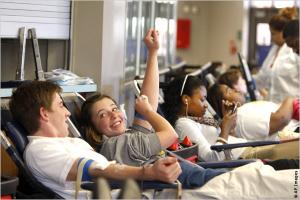 Someone who is benevolent and self-sacrificing may have some or many of these attributes or characteristics: They will be kind, warmhearted, tenderhearted, big-hearted, good natured, gracious, compassionate, caring, considerate, thoughtful, well meaning, accommodating, helpful, charitable, and altruistic in nature. These are just a few attributes of a benevolent person. Jesus perfectly captures the essence of a godly, benevolent person. He said that "when you give a feast, invite the poor, the crippled, the lame, the blind, and you will be blessed, because they cannot repay you. For you will be repaid at the resurrection of the just" (Luke 14:13-14). If you are a sacrificial person, your left hand doesn't know (or care to know) what the right hand's doing (Matt 6:3). That means you don't keep track of all you've done for others, as if expecting something in return. What we remember, God will forget…but what we forget, God will remember. Our giving and serving should be done without fanfare and without boasting, otherwise, we've already received our rewards (Matt 6:1-21).
Conclusion
Today is a day to reflect and offer thanks and appreciation to those who made the supreme sacrifice for us…those in the military, the first responders, and those who are benevolent to those who have little or nothing, but above all, we must point to the Supreme Sacrifice on this day…Jesus Christ. It was through Christ that "God shows his love for us in that while we were still sinners, Christ died for us" (Rom 5:8). The love of God is such that even "while we were enemies we were reconciled to God by the death of his Son, much more, now that we are reconciled, shall we be saved by his life" (Rom 5:10). It is by Jesus Christ's Supreme Sacrifice that "we know love, that he laid down his life for us, and we ought to lay down our lives for the brothers" (1 John 3:16).
Article by Jack Wellman
Jack Wellman is Pastor of the Mulvane Brethren Church in Mulvane Kansas. Jack is a writer at Christian Quotes and also the Senior Writer at What Christians Want To Know whose mission is to equip, encourage, and energize Christians and to address questions about the believer's daily walk with God and the Bible. You can follow Jack on Christian Crier or check out his book Teaching Children the Gospel available on Amazon.