There are dozens of Bible verses about the return of God or of Jesus Christ, and the certainty of His second coming.
Mourning His Return
Most every believer I know of has a deep down desire for Jesus Christ to return…even today, and we have that assurance from Scripture, but what about those who have all their lives rejected Him? They won't be thrilled as His return. The Apostle John wrote, "Behold, he is coming with the clouds, and every eye will see him, even those who pierced him, and all tribes of the earth will wail on account of him. Even so. Amen" (Rev 1:7). All tribes or nations will mourn His return, because in their hearts, they knew that God existed but rejected Him anyway. They simply denied His obvious existence (Rom 1:18-23), but denying the truth doesn't make it go away, so even those who pierced Jesus' side at Calvary will mourn His appearing, so depending on your relationship with Christ, you will either rejoice at His appearing or mourn because the Day of Judgment has come for you, and it surely will someday. Jesus says, "Watch therefore, for you know neither the day nor the hour" (Matt 25:13).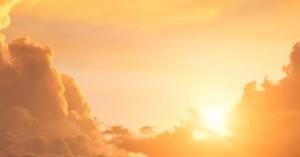 Thief in the Night
Truly, "the day of the Lord will come like a thief, and then the heavens will pass away with a roar, and the heavenly bodies will be burned up and dissolved, and the earth and the works that are done on it will be exposed" (1 Pet 3:10). On that day, all "the haughtiness of man shall be humbled, and the lofty pride of men shall be brought low, and the LORD alone will be exalted in that day" (Isaiah 2:17). Every knee will bow…and that includes atheists, agnostics, and those in other religions of the world. Every knee will bow…count on it (Rom 14:11; Phil 2:10-11). Bow the knee today in humble submission to Christ and you will be saved…reject Him and you will be made to bow the knee. Either way, every human every created will bow the knee to Jesus Christ, so it's better to do it today.
Signs of His Coming
Jesus Christ didn't leave us to guess about the signs of His imminent return. He said in Luke 21:25-28 that "there will be signs in sun and moon and stars, and on the earth distress of nations in perplexity because of the roaring of the sea and the waves, people fainting with fear and with foreboding of what is coming on the world. For the powers of the heavens will be shaken. And then they will see the Son of Man coming in a cloud with power and great glory. Now when these things begin to take place, straighten up and raise your heads, because your redemption is drawing near." One other thing Jesus said in the context of the days leading up to His return, and in this chapter, leading up to the time of Jerusalem's destruction (in 70 AD), and "because lawlessness will be increased, the love of many will grow cold" (Matt 24:12). This seems to be very evident in the world today, just as "many false prophets will appear and will deceive many people" (Matt 24:11). We've also seen that "many will fall away and betray one another and hate one another" (Matt 24:10), and you don't have to look very far to see hatred toward believers. It may show up in comments that people leave on articles or things they say to your face, but that's to be expected. This should not surprise believers because Jesus said that "If the world hates you, know that it has hated me before it hated you" (John 15:18), so we will be (and are) hated for His name's sake.
Caught by Surprise
I don't think unbelievers will be the only ones who are shocked and surprised at Jesus' return. Many have duped themselves into thinking that Jesus is a myth. Many have been proclaiming that He could appear at any moment, but many have been skeptical, and many today are asking, "Where is the promise of his coming? For ever since the fathers fell asleep, all things are continuing as they were from the beginning of creation" (2 Pet 3:4). There have been and always will be skeptics who don't believe in Jesus and His second coming, but what they believe does not change what is true. The Apostle Paul told the church at Thessalonica that "you yourselves are fully aware that the day of the Lord will come like a thief in the night" (1 Thess 5:2), so just "as the lightning comes from the east and shines as far as the west, so will be the coming of the Son of Man" (Matt 24:27). That will leave sinners no time to repent.
Rewards Lost and Gained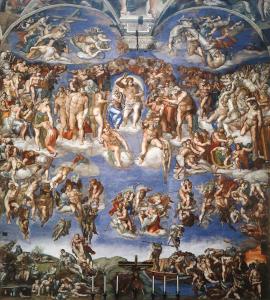 At the end of this age, Daniel prophesied about the final resurrection, writing that "many of those who sleep in the dust of the earth shall awake, some to everlasting life, and some to shame and everlasting contempt. And those who are wise shall shine like the brightness of the sky above; and those who turn many to righteousness, like the stars forever and ever" (Dan 12:2-3). As if trying to warn the church, Jesus said, "Behold, I am coming soon, bringing my recompense with me, to repay each one for what he has done" (Rev 22:12). That will be good for those who have trusted in Christ and done things for Him (Matt 25:40), but bad for those who have rejected Christ and done nothing at all. Many will claim to be the Lord's, but these same many will be turned away for eternity by the Lord (Mat 7:21-23). The Apostle Paul knew he had rewards laid up for him, writing in his last letter, "Henceforth there is laid up for me the crown of righteousness, which the Lord, the righteous judge, will award to me on that day, and not only to me but also to all who have loved his appearing" (2 Tim 4:8). Some will rejoice, knowing that they have been faithful in doing what Jesus commanded (Matt 25:35-36; 28:18-20, etc.), but others will not (Matt 25:41). Some who believe may even be ashamed when He returns as they have done little for Him and for His glory, so the Apostle John writes in this context, "And now, little children, abide in him, so that when he appears we may have confidence and not shrink from him in shame at his coming" (1 John 2:28). This shows that some will be ashamed at Jesus' appearance for their negligence in serving Him, while others will rejoice and will hear, "Well done, good and faithful servant. You have been faithful over a little; I will set you over much. Enter into the joy of your master'" (Matt 25:23).
Conclusion
After Jesus' ascension, and while the apostles "were gazing into heaven as he went, behold, two men stood by them in white robes, and said, "Men of Galilee, why do you stand looking into heaven? This Jesus, who was taken up from you into heaven, will come in the same way as you saw him go into heaven" (Acts 1:10-11). Jesus Christ is coming again…and in the same manner that He ascended. When? We don't know, but we do know He is coming, so I hope you'll share this article about the assurance that Jesus Christ is coming again. Why not do it right now? Remember Jesus said, "concerning that day and hour no one knows, not even the angels of heaven, nor the Son, but the Father only" (Matt 5:48).
Article by Jack Wellman
Jack Wellman is Pastor of the Mulvane Brethren Church in Mulvane Kansas. Jack is a writer at Christian Quotes and also the Senior Writer at What Christians Want To Know whose mission is to equip, encourage, and energize Christians and to address questions about the believer's daily walk with God and the Bible. You can follow Jack on Christian Crier or check out his book Teaching Children the Gospel available on Amazon.