Handel's Messiah is not only biblically sound in its theology, but it's sound is Biblical.
George Frideric Handel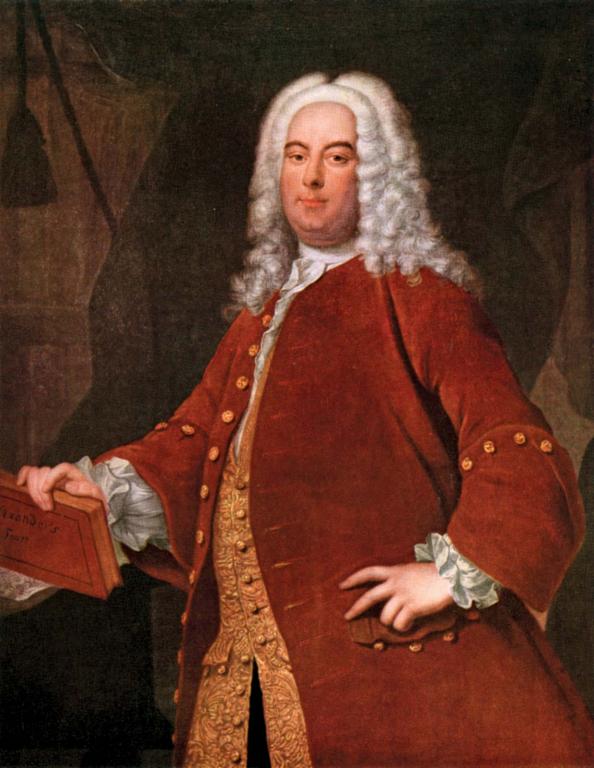 George Frideric Handel's (1685–1759) "Messiah" is among the most recognized songs on earth, and is familiar to almost every nationality on earth. Handel's Messiah, with text from Charles Jennens in the King James, was first performed in 1742. At first, it had mixed reviews from audiences, but in years to come, it would become one of the most beloved Christmas time songs of all. To many who have listened to Messiah, it was not so much the orchestra that carried the program, but the choir that carried the orchestra…and it sounded like they carried it all the way up to heaven. And astoundingly, the original version was written within four weeks, and this score is almost 260 pages, and most historic accounts estimate the composer spent only 24 days writing the oratorio! Handel was not without controversy as his opera "Esther" caused outrage from the Bishop of London when it was performed by cathedral singers in 1732, so when Handel moved from Italian opera to English oratorio, and began dealing with religious subject matter, many critics objected to the idea. They saw it as mixing the sacred and secular worlds because the same theater might host religious subject matter one day and then suggestive comedy the next, but their criticisms were unwarranted. Mozart was among one of Handel's early champions of the epic oratorio, and since that time, it's since become one of Handel's most treasured works and a Christmas perennial in millions of homes. As we will later read, it comes in three parts and perfectly harmonizes with the gospel, beginning with the prophecies of the coming Messiah.
The Prophecies
Clearly the lyrics come straight from Scripture in the King James Version, as Isaiah the Prophet writes about "The voice of him that crieth in the wilderness; prepare ye the way of the Lord; make straight in the desert a highway for our God" (Isaiah 40:4), which was John the Baptist's work ahead of Christ (John 1:23), writing that every "valley shall be exalted, and ev'ry mountain and hill made low; the crooked straight and the rough places plain" (Isaiah 40:4), "And the glory of the Lord shall be revealed, and all flesh shall see it together: for the mouth of the Lord hath spoken it" (Isaiah 40:5). That day is coming, as revealed by the Apostle John who wrote, "Behold, he is coming with the clouds, and every eye will see him, even those who pierced him, and all tribes of the earth will wail on account of him. Even so. Amen" (Rev 1:7). Some will mourn or wail on account of Him because their chance for Him their Savior has passed and He will now be their judge (Rev 20:12-15). For the believer, it is a joyful announcement that the Lord God and Savior Jesus Christ, was born into flesh to save that which is flesh. Even though it was told that "a virgin shall conceive and bear a Son, and shall call His name Emmanuel, God with us" (Isaiah 7:14; Matt 1:23), most in His day rejected Him…and many are still rejecting Him today.
The Purpose
Handel's Messiah comes in three parts. One part is where the Messiah's coming was prophesied by the prophets and the psalmist. Part two is where the Lamb of God comes to die and takes away the sins of those who repent and believe. His sacrifice is sufficient for all to come and be saved…but it is only efficient for those who trust in Him. Today, while it is still called today (2 Cor 6:2), the Savior bids you, "Come unto Him, all ye that labour, come unto Him that are heavy laden, and He will give you rest. Take His yoke upon you, and learn of Him, for He is meek and lowly of heart, and ye shall find rest unto your souls" (Matt 11:28-29). Come to the Lord today or He may come as your Judge. If you die outside of the faith, your judgment will not be delayed (Heb 9:27), but trust in Him today, and the wrath of God is forever removed (John 3:36). Handel's Messiah points us to the cross of Christ for there is redemption only through Him (Acts 4:12) The Word of God reassures us that Jesus Christ "hath borne our griefs, and carried our sorrows! He was wounded for our transgressions, He was bruised for our iniquities; the chastisement of our peace was upon Him" (Isaiah 53:4-5). This is why we rejoice and thank Him and praise Him and shout, "Hallelujah!" It was through Jesus Christ that the Lord God laid all of our iniquities on Him (Isaiah 53:6).
The Redemption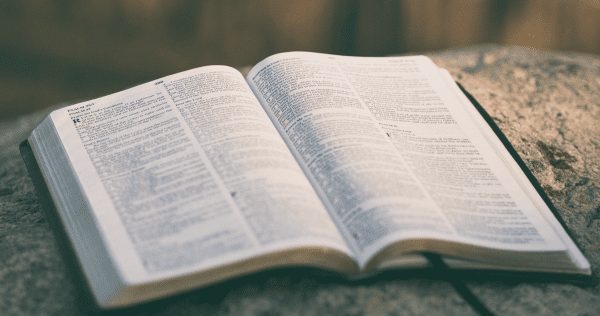 After we have put our trust in Christ, we receive the righteousness of Christ (2 Cor 5:21). This is where we ask the rhetorical question, "Who shall lay anything to the charge of God's elect? It is God that justifieth, who is he that condemneth" (Rom 6:33)? Clearly, no one can lay any charge to one whom God has cleansed, but that is only because "Worthy is the Lamb that was slain, and hath redeemed us to God by His blood, to receive power, and riches, and wisdom, and strength, and honour, and glory, and blessing. Blessing and honour, glory and power, be unto Him that sitteth upon the throne, and unto the Lamb, for ever and ever. Amen" (Rev 5:12-14).
Conclusion
Some believed that Handel's Messiah was best performed for Passover or Easter, but the strain of "Hallelujah! For the Lord God omnipotent reigneth" becomes more meaningful with each passing year, and its inspiring performance draws us closer to the King of the kingdom. The day is coming when "The Kingdom of this world is become the kingdom of our Lord, and of His Christ. And He shall reign forever and ever" (Rev 11:15)! This may be the most dominant theme of all because we know that "He shall reign forever and ever," and to that we sing "Hallelujah!"
Article by Jack Wellman
Jack Wellman is Pastor of the Mulvane Brethren Church in Mulvane Kansas. Jack is a writer at Christian Quotes and also the Senior Writer at What Christians Want To Know whose mission is to equip, encourage, and energize Christians and to address questions about the believer's daily walk with God and the Bible. You can follow Jack on Google Plus or check out his book Teaching Children the Gospel available on Amazon.