The Exodus of Israel from Egypt is a great example of salvation.
The Bondage of Sin
The Apostle Paul wrote that "the creation waits with eager longing for the revealing of the sons of God. For the creation itself will be set free from its bondage to corruption and obtain the freedom of the glory of the children of God" (Rom 8:20-21), but before believers were saved, they too were held in bondage….the bondage of sin, and a bondage as secure at Israel's enslavement in Egypt. They could not set themselves free, and neither can we. They needed the help of an outside hand. Paul told the church at Galatia that "when you did not know God, you were enslaved to those that by nature are not gods" (Gal 4:8), and to those things that "are not gods" include lust, envy, money, pride, possessions, power, and so on, so "In the same way we also, when we were children, were enslaved to the elementary principles of the world" (Gal 4:3). Sin puts us in bondage, "For whatever overcomes a person, to that he is enslaved" (2 Pet 2:19b). The believer should understand "that our old self was crucified with him in order that the body of sin might be brought to nothing, so that we would no longer be enslaved to sin" (Rom 6:6), but until that happens, we are as much in bondage to sin as Israel was to Pharaoh.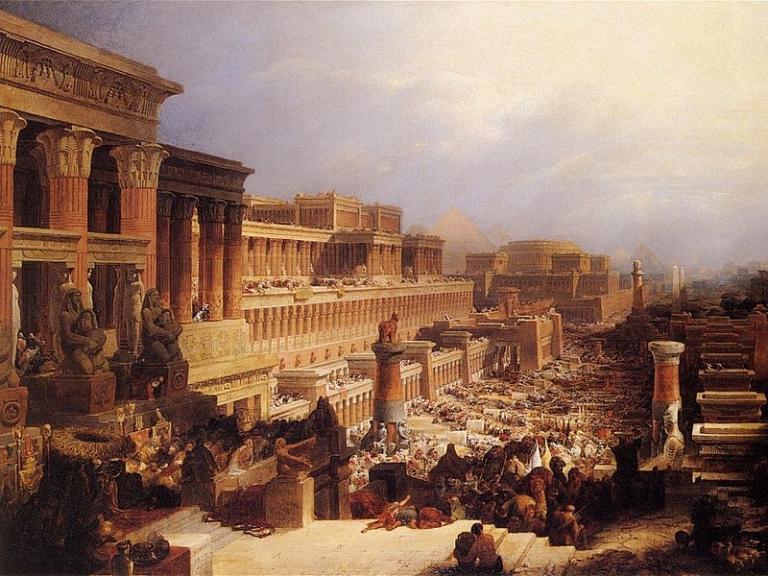 Separation from God
Our sins not only hold us in bondage, but the Bible says that "your iniquities have made a separation between you and your God, and your sins have hidden his face from you so that he does not hear" (Isaiah 59:2). To the sinner He says, "When you spread out your hands, I will hide my eyes from you; even though you make many prayers, I will not listen; your hands are full of blood" (Isaiah 1:15). Since we know that "all have sinned and fall short of the glory of God" (Rom 3:23), that same "all" remains separated from God. Israel could not worship God until they were released from their bondage and set free, but they could not affect their own separation from sin any more than the sinner can separate himself or herself from sin. It takes the supernatural work of God (2 Cor 5:17, 21).
The Roaring Lion
Pharaoh is very much like Satan. He does not want us to be set free, so after Pharaoh released the Israelite slaves, he changed his mind and began pursing them again. Lot's wife learned that you can leave your sinful life behind, but to look back with apparent regret shows Lot's wife never repented. She still desired to go back to her former life. So too did many of the Israelites. They grumbled and complained at every turn, but they didn't complain when Pharaoh and his Egyptian army came after them. They cried out to God. In similar fashion, Satan and his minions want us to return to the pigsty…the one the prodigal son left behind, so we are told to "Be sober-minded; be watchful. Your adversary the devil prowls around like a roaring lion, seeking someone to devour" (1 Pet 5:8). He wants you to be like Lot's wife…after knowing the way to salvation, he desires you to take your hand off the plow (Luke 9:62), but such as these are not worthy to be Jesus' disciples.
God's Calling
The history of redemption is a history of God's calling. God called Noah, Abraham, Moses, and later the entire nation of Israel. It was God Who made the first move. It was God Who granted us the ability to repent (Acts 5:31, 11:18; 2 Tim 2:24-26). It was God Who called Saul and changed Him into Paul. Jesus said "No one can come to me unless the Father who sent me draws him. And I will raise him up on the last day" (John 6:44), and "no one can" is universal, just as universal as the fact that we all sin and fall infinitely short of God's glory (Rom 3:10-12, 23). The Bible teaches that "no one can come to me unless it is granted him by the Father" (John 6:65). Israel could not come to God, so God had to come to Israel to save her. The very same thing applies to us. We should rejoice because "it has been given to know the secrets of the kingdom of heaven, but to them it has not been given" (Matt 13:11). Israel didn't figure out that there is a God, but God sought them and brought them out of Egypt. Neither can we "figure it out."
The Payment for Sin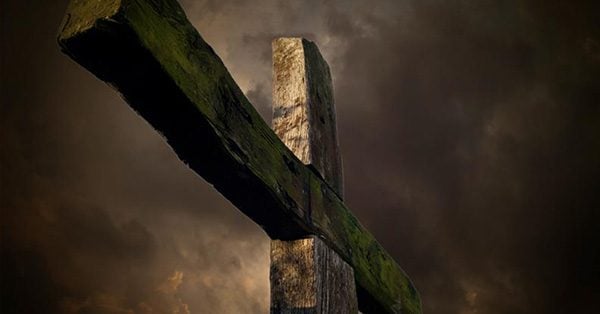 Before the Exodus could occur, the nation Israel had one thing that they had to do, and that was to apply the lamb's blood to the doorposts. This would ensure that the firstborn in that house would not die. Today, we are only saved "with the precious blood of Christ, like that of a lamb without blemish or spot" (1 Pet 1:19) because "without the shedding of blood there is no forgiveness of sins" (Heb 9:22). By trusting in Jesus and His atonement, the payment God demands for our sins is covered by Christ, and we receive the righteousness of Christ that we need to stand before God (2 Cor 5:21).
Conclusion
God alone has saved us. It was by His hand alone, just as in the case of Israel's Exodus. We cannot boast or brag about freeing ourselves from sin or saving ourselves because it is "by grace you have been saved through faith. And this is not your own doing; it is the gift of God, not a result of works, so that no one may boast" (Eph 2:8-9). If you have repented and put your trust in Christ, you've had your own personal exodus…an exodus from the bondage of sin, an exodus from the separation from God, an exodus from the roaring lion Satan, an exodus from the desire of the things of the world, and an exodus from the wrath of God (John 3:36), however it was from a strong hand that you were delivered. Israel could not deliver themselves any more than we could set ourselves free from sin and avoid God's wrath by our own hand. God alone saved you (Acts 4:12). It was His divine, sovereign act of love that He had Jesus become sin for us so that we might become the righteousness of God (2 Cor 5:21), so for us, we must all "strive for peace with everyone, and for the holiness without which no one will see the Lord" (Heb 12:14).
Article by Jack Wellman
Jack Wellman is Pastor of the Mulvane Brethren Church in Mulvane Kansas. Jack is a writer at Christian Quotes and also the Senior Writer at What Christians Want To Know whose mission is to equip, encourage, and energize Christians and to address questions about the believer's daily walk with God and the Bible. You can follow Jack on Google Plus or check out his book Teaching Children the Gospel available on Amazon.