Is the Word of Faith or Positive Confession movement biblical?
Power in the Word
There is power in the Word of God. Not so much in the word of man. Of course, our words can hurt others and they can also build others us. We know that "With his mouth the godless man would destroy his neighbor" (Prov 11:9a), and that "There is one whose rash words are like sword thrusts, but the tongue of the wise brings healing" (Prov 12:18). Clearly, words matter. For example, we know that "A soft answer turns away wrath, but a harsh word stirs up anger" (Prov 15:1), but beyond this, is there power in our words…even supernatural power? We know God's Word has power. The Apostle Paul wrote, "For I am not ashamed of the gospel, for it is the power of God for salvation to everyone who believes, to the Jew first and also to the Greek" (Rom 1:16). The Word of God comforts the afflicted but afflicts the comfortable. On one hand, "the word of the cross is folly to those who are perishing, but to us who are being saved it is the power of God" (1 Cor 1:18). God's Word has the power to bring about what He wills. We can promise something by giving our word, but circumstances may prevent us from keeping our word, however there are no barriers to God and His Word. In referring to the universe, the psalmist wrote that God "spoke, and it came to be; he commanded, and it stood firm" (Psalm 33:9), and He says, "so shall my word be that goes out from my mouth; it shall not return to me empty, but it shall accomplish that which I purpose, and shall succeed in the thing for which I sent it" (Isaiah 55:11). When "God said, "Let there be light"…there was light" (Gen 1:3), but what about the power of words in human beings? Like, for example, in the Word of Faith movement?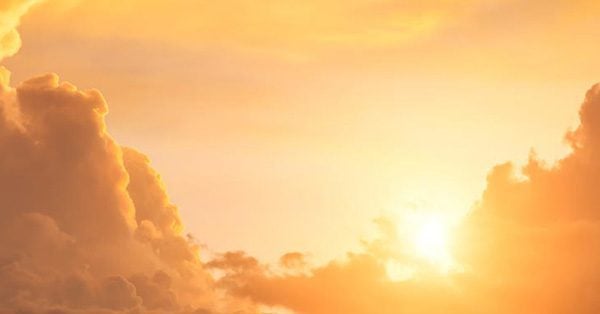 Positive Confession
There has been a huge movement that has seemingly swept across the world and it's called Word of Faith or Positive Confession. Word of Faith portends that Christians can access the power of faith or fear through words or speech. This has nothing to do with churches that go by the name of Word of Faith because this movement is nondenominational, and its appeal is often material things and not spiritual ones. They base their teachings loosely on Jesus' saying, "whatever you ask in prayer, you will receive, if you have faith" (Matt 21:22), but what happens what they "speak in faith" is contrary to the will of God? Isn't God's will supreme over ours and infinitely better?
Word of Faith
One prisoner told me that God had informed him that a certain prisoner had a "dark soul," whatever that meant, and I assumed it wasn't good. He was sure God had told him in "his spirit" that this man claiming to be a believer was not who he claimed to be. The problem soon became apparent that he was wrong. The prisoner the man had accused of "having a devil" ended up living in a more godly manner than of all of them. What if, in child-like faith, a young child was told, "Speak to the cookie jar. Speak to it to be all full of cookies." Clearly, God's will is not for the child to gorge themselves on cookies, but to the child, it's the perfect "word of faith" or positive confession. The child's will is for a full cookie jar so they can eat them, but the parent knows that's not good for them. One Word of Faith preacher even said, "Speak to your wallet. Be full of money you billfold." Some Word of Faith teachers quote Jesus to support their teachings. In one place Jesus said, "If you can believe! All things are possible for one who believes" (Mark 9:23), but what if the Apostle Peter had prayed in faith, believing that God would answer his positive confession that Jesus would not have to die on the cross? Remember, that was Peter's will, however, Peter's belief or positive confession would have no bearing on what the Father's will was, because clearly, it was the will of the Father to send the Son to the cross (Isaiah 53:10).
God's Will Verses Ours
We are told by Jesus to pray to the Father through His name, and for His will to be done on earth as it is in heaven, but Jesus never says, "Pray to God the Father through Me that your will is done." Jesus does say if you pray and believe, all things are possible, but never does our will supersede God's will. What if we speak forth someone's healing, but God's will is to end their suffering and take them home to be with Him? Do human words have more power or is our will more important than God's? Obviously not, so praying for God's will is always best because at times, we don't even know what to pray for (Rom 8:26-27). Praying for His will to be done here on earth is infinitely better than to pray for our wills to be done. A young child may want to play with a shiny new kitchen knife, but mom knows they'll hurt themselves, and so she says, "No!" and puts them in a place the child can't reach. In similar fashion, God's ways are superior to our ways. What we pray for may not be for our best. God knows what's best for us, even if it doesn't look the best at the time (Rom 8:28). God is sovereign over all things. Our words, no matter how positive they are, are not sovereign over God's will!
Rights-Based Faith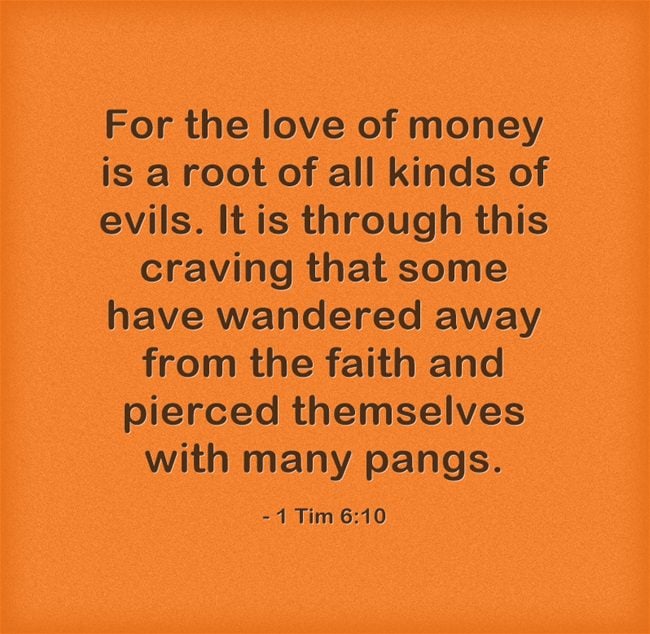 You cannot manipulate faith or positive confession to create wealth or material blessings. God alone has the power to make rich or poor (Deut 8:18; 1 Sam 2:7), so it's wrong to teach a "rights-based" faith, where you deserve to be healthy and wealthy. They surmise that Abraham was rich, so why not them, but they fail to see that most of the members of the New Testament church were poor and had little power, money, or influence. Sadly, Word of Faith teaching often (not always) focuses on physical things rather than spiritual things…on possessions rather than on the Person of Christ! The point is, not many mighty, noble, or powerful are called (1 Cor 1:26), so it seems, the very ones the world despises are often the very ones God seeks to save.
Conclusion
Every faith healer will die someday. Every one of them will need hearing aids or glasses (or contacts) eventually. A physical healing is wonderful. God does heal today, but the greatest healing of all is spiritual. It is the new birth (John 3:3-7). God answers the prayer of the believing saints…don't' get me wrong, but He does not give human words the same power to create or effect the supernaturally as He does. God alone has this power. He may work through human instruments, but only if it is within the will of God and not the will of someone who makes a positive confession or has a word of faith. Sadly, if there is any real power in our words, it's the power to hurt, shame, destroy, and even kill. There is the power of life and death in our words. Scripture does speak about the power of our words, but not in a good way. The Word of God says, "Death and life are in the power of the tongue, and those who love it will eat its fruits" (Prov 18:21).
Article by Jack Wellman
Jack Wellman is Pastor of the Mulvane Brethren Church in Mulvane Kansas. Jack is a writer at Christian Quotes and also the Senior Writer at What Christians Want To Know whose mission is to equip, encourage, and energize Christians and to address questions about the believer's daily walk with God and the Bible. You can follow Jack on Google Plus or check out his book Teaching Children the Gospel available on Amazon.