Does the Bible teach only pastors should baptize people or can anyone do this?
Repent and Believe
The Apostle Paul once wrote that God "commands all people everywhere to repent" (Acts 17:30) so there is a command for every person ever born to repent of their sins and to put their trust in Christ. In the Great Commission, Jesus told His disciples "that repentance and forgiveness of sins should be proclaimed in his name to all nations, beginning from Jerusalem" (Luke 24:47) just as Paul told King Agrippa that he was to bring the gospel to the Gentiles but also to the Jews, saying that God "declared first to those in Damascus, then in Jerusalem and throughout all the region of Judea, and also to the Gentiles, that they should repent and turn to God, performing deeds in keeping with their repentance" (Acts 26:20) so we are told to proclaim the gospel and teach them to obey everything that Jesus taught the disciples (Matt 28:19-20) and that includes the command for them to repent and believe. If there is no repentance, there is no genuine saving faith. Jesus commanded us to preach repentance and faith to the lost and there is no plan B in God's commission, but tragically, it's turns out to be the "great omission" for about 90% of Christians today since only 1 in 10 believers have ever lead someone to saving faith in Christ. In reality, we have no other option but to preach what the Apostle Peter preached on the Day of Pentecost for everyone to be saved; "Repent and be baptized every one of you in the name of Jesus Christ for the forgiveness of your sins, and you will receive the gift of the Holy Spirit" (Acts 2:38). After a person is saved they are commanded to be baptized but who is the one who can baptize, according to what the Bible teaches?
Philip the Evangelist
During the rapid growth period of the first century church, there was an evangelist named Philip and on one occasion, Paul "came to Caesarea, and we entered the house of Philip the evangelist, who was one of the seven, and stayed with him" (Acts 21:8), so Philip was a well-known and very trusted evangelist who regularly shared the gospel with anyone he encountered. This is also what we are called to be called to do. Earlier in Philip's ministry, "an angel of the Lord said to Philip, "Rise and go toward the south to the road that goes down from Jerusalem to Gaza." This is a desert place" (Acts 8:26) but Philip could have reasoned, "The desert? You want me to do to 'a desert place?' Will there possibly be anyone there!?" Instead, Philip "rose and went. And there was an Ethiopian, a eunuch, a court official of Candace, queen of the Ethiopians, who was in charge of all her treasure. He had come to Jerusalem to worship" (Acts 8:27). "Then Philip opened his mouth, and beginning with this Scripture he told him the good news about Jesus. And as they were going along the road they came to some water, and the eunuch said, "See, here is water! What prevents me from being baptized" (Acts 8:35-36) "And when they came up out of the water, the Spirit of the Lord carried Philip away, and the eunuch saw him no more, and went on his way rejoicing" (Acts 8:39) so we know pastors can baptize people and so apparently can evangelists, but what about others? Can anyone baptize a person?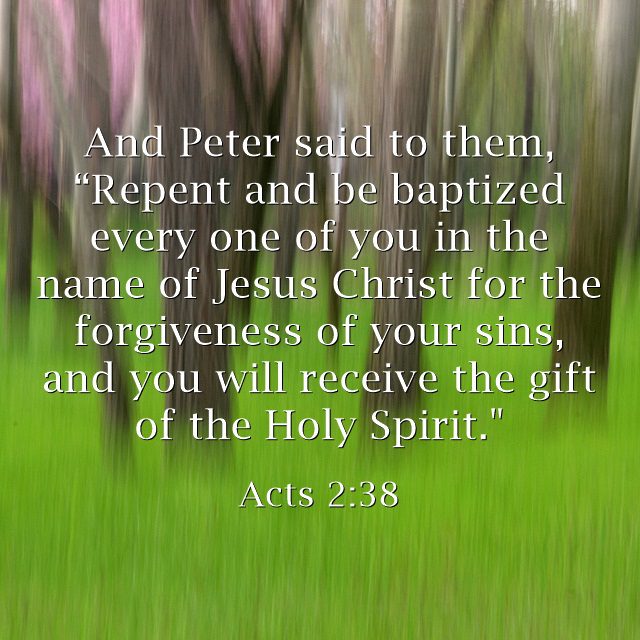 Missionaries
Missionaries are not pastors but they may have to fill in as one, but they are able to baptize new believers because they too have been given that command to tell others of the need to repent and be baptized (Luke 24:47), just as all of Jesus' disciples have been, and this command wasn't just for the pastors or evangelists. It was given to all of Jesus' disciples because we're told that we're ambassadors for Christ (2nd Cor 5:20) and an ambassador always acts on behalf of the country they represent, and in our case, it's the Kingdom of God and we're commanded to baptize believers after repentance and belief in Christ (Mark 1:15). People who are not saved or are not Christians cannot baptize anyone since they themselves are outside of the family of God. The command for people to repent and be baptized is only given to Jesus' disciples or those in the household of God. These commands are never given to the world anywhere in Scripture. Since missionaries are often in places far from churches, the missionary may have to baptize the new believers. There is nothing in Scripture that forbids a missionary from baptizing anyone, any more than they are forbidden to share the gospel; on the contrary, we're all to make disciples of all nations and teach them the same things that Jesus taught His disciples (found in the New Testament) and that includes baptizing them into the Father, the Son's, and the Holy Spirit's name (Matt 28:19-20).
Conclusion
I remember a baptism many years ago where there was a small house church. They went down to the river and baptized a young man who professed faith in Jesus Christ. They weren't going to baptize him though until he confessed his sinfulness and until he understood that he was cut off from God by his sins (Isaiah 59:2) and until he saw his need for humbling himself so that God's grace can pour in (James 4:6); and until he confessed his sins and turned away from them and forsook them (called repentance), and then put his trust in Christ, he could not be baptized. He couldn't have even been saved and neither can you unless "you confess with your mouth that Jesus is Lord and believe in your heart that God raised him from the dead, you will be saved" (Rom 10:9) but if you don't confess that, you can't be saved because it is "with the heart one believes and is justified, and with the mouth one confesses and is saved. For the Scripture says, "Everyone who believes in him will not be put to shame" (Rom 10:10-11). It doesn't matter who baptizes someone, although it is best if a pastor, deacon, elder, evangelist, missionary or teacher is available. If none of these men are available, just as long as the person doing the baptism is saved and the person to be baptized has professed faith in Christ publically, go ahead and baptize them in the Father, the Son, and the Holy Spirit, for nothing in Scripture forbids it.
Article by Jack Wellman
Jack Wellman is Pastor of the Mulvane Brethren Church in Mulvane Kansas. Jack is also the Senior Writer at What Christians Want To Know whose mission is to equip, encourage, and energize Christians and to address questions about the believer's daily walk with God and the Bible. You can follow Jack on Google Plus or check out his book Teaching Children the Gospel available on Amazon.