What's it like being baptized in prison? Why are so many getting baptized?
Set Free
Once again, I had the great joy this year of baptizing several men in a state prison. Where they had been imprisoned by the state, they have been set free by the Son. Jesus said that whoever sins is enslaved by sin, but He came to set them free. Concerning those enslaved by sin, Jesus said, "The slave does not remain in the house forever; the son remains forever" (John 8:35), so Jesus' point is, "if the Son sets you free, you will be free indeed" (John 8:36). They can be freed, regardless of where they are. What sets them free…including these prisoners who have repented and trusted in Christ? The Lord said that "you will know the truth, and the truth will set you free" (John 8:32). The truth includes acknowledging our sinful state before a holy God (Rom 3:10-12); 23). The truth that we must repent and believe the gospel, as Jesus demanded (Mark 1:15), but for many of these men, they had to be broken or humbled by extreme circumstances before they saw their need for Christ, but God could not fix what was first not broken. They have discovered for themselves, and not from any human, that "The LORD is near to the brokenhearted and saves the crushed in spirit" (Psalm 34:18). When they drew near to God, He drew near to them. After their birth from above (John 3:3-7), they naturally wanted to be baptized, and were! They were set free and are now free to enter the kingdom.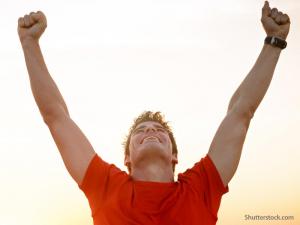 The Veil
I once told our local police chief that, "You arrest them, we set them free," but the truth is, salvation is fully a work of God, however, God can use us as a means to save, but it is not possible that we can save anyone by ourselves. That is a sovereign act of God (Eph 2:1-5). What's interesting is these men are freer than many of those out in the world. The Apostle Paul says that "even if our gospel is veiled, it is veiled to those who are perishing" (2 Cor 4:3), because "In their case the god of this world has blinded the minds of the unbelievers, to keep them from seeing the light of the gospel of the glory of Christ, who is the image of God" (2 Cor 4:4). Christians must never think they are better than others. They are not! They are only better off in regards to their relationship with God. We cannot ever boast on why God chose us, or think, "God had a good reason to save me." It is only by His love, not ours, that we were saved (Rom 5:7-8), so there is no reason to brag about it (1 Cor 4:7). Only God can change their heart to whichever way He pleases (Prov 21:1). It wasn't Paul's apologetics or powerful persuasion that made Lydia believe on the Lord Jesus Christ, but "The Lord opened her heart to pay attention to what was said by Paul" (Acts 16:14). Paul didn't convert Lydia. God did, but God did use Paul as a means to do so, and He can use you too!
Unto Christ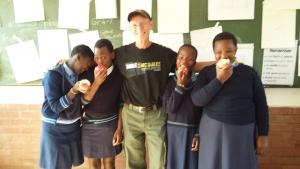 The only reason any ministries exist is for the glory of God. All things are unto Him (Psalm 115:1), but the things we do for others are in fact, done to Him. Jesus said, "For I was hungry and you gave me food, I was thirsty and you gave me drink, I was a stranger and you welcomed me, I was naked and you clothed me, I was sick and you visited me, I was in prison and you came to me" (Matt 25:35-36). We know that God has placed and will appoint good works for us to do in this life (Eph 2:10), but the question is, will we do them when we opportunity meets us? The saved who did these things didn't even realize all that they had done, so they ask Him, "Lord, when did we see you hungry and feed you, or thirsty and give you drink? And when did we see you a stranger and welcome you, or naked and clothe you? And when did we see you sick or in prison and visit you" (Matt 25:37-39). They were simply doing what Christ commanded them to do, so they weren't keeping track of their good works. They did not let the left hand know what the right hand was doing (Matt 6:3), so Jesus tells them, "Truly, I say to you, as you did it to one of the least of these my brothers, you did it to me" (Matt 25:40). It's easy to serve others today because of the multiple numbers of charities, but in our local nursing home, less than half of the residents ever receive a visitor, although this is what James calls "pure and undefiled religion before God" (James 1:27). I must admit, my first trip into a state prison to preach to almost 100 men and staff was not easy, but once I was inside, I felt real peace about things. I knew this was meant to be, but God opened the door that I could not open. He alone can open doors to bring in the gospel, even if it's behind prison walls. You cannot put bars around the gospel. His Word cannot be contained. It is His will to do so, so no one and nothing can stop it.
Conclusion
Several men were baptized in prison this year…maybe more will be next year, but sometimes, prison baptizes them; or their experience plunges them into the depths of despair, and the only way to look is up, but that's exactly where they need to look (as I did). Jesus said, "The time is fulfilled, and the kingdom of God is at hand; repent and believe in the gospel" (Mark 1:15), but that time is running out. That's why today is the best of days to put your trust in Christ. Waiting only serves to harden the heart (2 Cor 6:2), so come to Him today and you can be saved…and then get baptized! Hopefully, not in prison…but even there, it's amazing what God is doing. I'm thankful I'm along for the ride.
Article by Jack Wellman
Jack Wellman is an ordained elder of the Brethren Church and a Pastor and Prison Minister in the State of Kansas, but also a writer at Christian Quotes and What Christians Want to Know which address questions about the Bible. He also plants ministries like nursing home ministries, Outreach for the poor, and other evangelistic activities, and check out his book Teaching Children the Gospel available on Amazon.