Here's how to make a thorough search for a Bible verse.
Use the Index or Concordance
If you are new to the faith, I hope this can show you where to start in your study of the Bible. You may have interests in certain areas and have a lot of questions, but it is my hope that the resources mentioned here can help you have a better understand of the Bible and of God but particularly on topics that you are interested in. The first place I try to search for a Bible verse is in my Bible. I hope I know it well enough to know where to begin looking, without using the index, however that doesn't always work, so I turn to my index with and begin looking at the various verses that were provided for a key word I'm using. If I remember a certain word in the Bible verse I'm searching for, I look at the index or in the concordance to find that word and then look over and turn to the dozens of Scriptures that are related to the subject or person. My index or concordance gives Scriptures chronologically so you can narrow down your search by knowing the time period you think the Bible took place in. Sometimes you can go to that chapter and verse and then look at the cross referenced verses from that verse. For example, I went to John 3:16 and John 3:18, 3:36, and 6:40 all came up. I found what I was looking for, so following this method allows you to look these other verses up to see if you can find the actual Bible verse you're searching for.
Internet Search
I use my search engine for a lot of things but especially when it comes to searching for a Bible verse. I was just now searching for the verse that says "study to show yourself approved unto God," then I hit "Enter" and dozens of biblical references came up from several different websites and nearly all of them had the reference to 2nd Timothy 2:15 in the search results. I was close enough to get the right verse and then was able to find the correct verse which says, "Do your best to present yourself to God as one approved, a worker who has no need to be ashamed, rightly handling the word of truth." I had part of it right but I wanted all of it right. Internet searches can fill in the blanks of the rest of the words of a verse you can't remember. You can use grace + saved + works and you come up with Ephesians 2:8-9 which says we're saved by grace alone and not by works. If all you can remember are one or two words, that's a start. That should be enough in most cases to bring you to the Bible verse you are searching for. One last thing; it's quicker using an Internet search engine than I can be in thumbing through a concordance, Bible Dictionary, or my own Bible. Of course the speed of your search depends on your Internet speed and provider.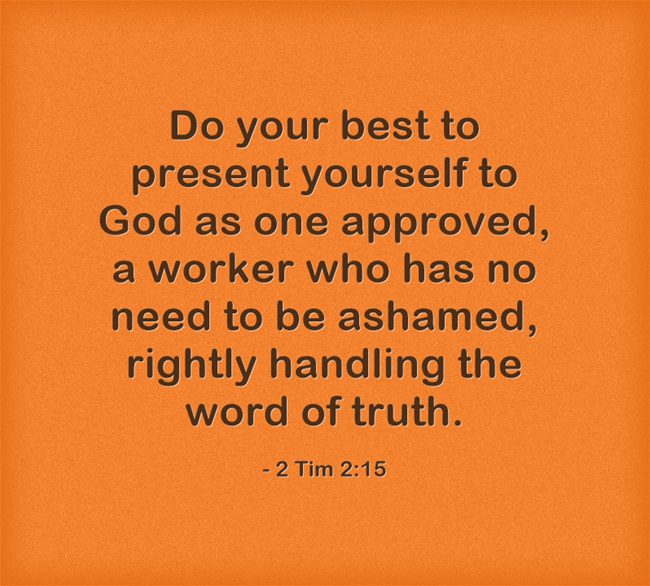 Bible Gateway
BibleGateway is a great resource when looking for key words in a verse. Sometimes that's all you've got in searching for a verse. If you only know one word about searching for a Bible verse, then simply type in the word or their home page and it will show you all the places in the Bible that you can find them plus how many in total in the entire Bible. I was looking for a verse on the ark and so I typed in "ark" and it showed me over 202 verses. Then I expanded the search by using the words "ark" + "covenant" and found that the 202 Bible verses I found with the word "ark" was now narrowed down to 48 Bible verses. Finally, I added "David" to the search and found that there are seven Bible verses that mention David, the ark, and the covenant. That took less than 2 minutes. I found what I was looking for. BibleGateway also has a keyword search page to refine your search and the search box has a Bible book list just below the search box so you can go straight to that book in the Bible. BlueletterBible.org is also an outstanding search resource with many more search options.
Concordances and Dictionaries
Many Bibles come with a concordance or an index but buying a Bible concordance is even better because it's like a Bible index but far more comprehensive as it comes in a book. There are often illustrated pictures and categories where you search the left and right columns and find several verse references and many have footnotes and commentaries. Much the same can be said for Bible dictionaries. They also have several Scriptural references. Searching in a Bible dictionary and a concordance can provide more than enough Bible verses to check out in searching for a Bible verse. I would also suggest to a new believer that using a good study Bible like John Mac Arthur's Study Bible or the Reformation Study Bible (both ESV) with Dr. R.C. Sprouls as editor.
Conclusion
This is only a glance at the many tools and resources that are available and there are apps that make it easy on any wireless device to have access to any of the Internet resources or download your own. There are so many places where you can download an audiobook of the Bible that it's ridiculous and most Christian Bible sites have their own apps. This means you can take your Bible with you, wherever you go…and have it read to you on top of that.
Article by Jack Wellman
Jack Wellman is Pastor of the Mulvane Brethren Church in Mulvane Kansas. Jack is also the Senior Writer at What Christians Want To Know whose mission is to equip, encourage, and energize Christians and to address questions about the believer's daily walk with God and the Bible. You can follow Jack on Google Plus or check out his book Teaching Children the Gospel available on Amazon.