Here are five prayers for school teachers you can use today.
Encouraging Others
Great God, my Father, I pray that today You will grant me the wisdom to know when to correct students and when to encourage them. It is not always easy to discern which I am to do, for each child is unique and some are more sensitive than others while some require firmer guidance. Please Father, grant peace between myself and my students so that we can have an atmosphere of learning, and to know when to give genuine praise as much as possible and to give constructive criticism in a manner that is beneficial to my students, and to have the wisdom to know the difference. Please help me to recognize when someone needs help, but also to create a hunger and thirst for learning in my students so that they would see the benefits of what they are learning is for their own good. Also, give me the ability to help them see that school is critical to their future. I cannot do this on my own Father, so I ask for Your help in this and in praying for the glory of the Son of God, Jesus Christ, I pray, amen.
Benefits of Learning
Father God, please bless these students with the wisdom and ability to receive what they're being taught today as being necessary for a productive life as an adult. I know they may not always understand why they need to learn what they are learning, so help me impart the reasons why these lessons will benefit them later in life by giving them real-life examples of why it's so important for them to learn. Give them the foresight to know why learning these different disciplines are going to help them later in life when they have their own families, so Father, I ask You to help me motivate these students so that they might see the importance of what it is they're learning today but also the reasons why they need to know these things, and in the mighty name of Jesus Christ our Lord, the Son of God, and for His glory, I pray, amen.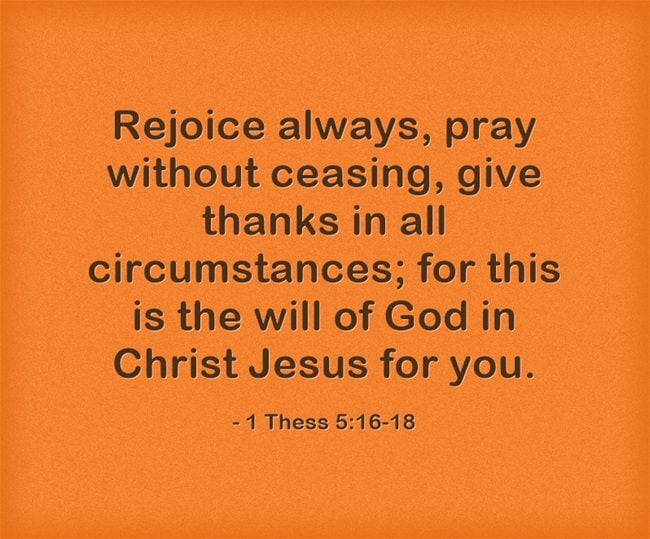 Capturing their Attention
Righteous Father God, it seems that many of my student's attention span is shorter than in the years before because there is so much else in the world that entices them to be interested in, and it's not those things that will really help them later in life or even today. The world has so much pull on these children Father, so help fill their minds with the things that are important in the classroom and not in those things that have no lasting value in life. If their attention starts to drift, help me to notice it, and help me find ways to bring their minds back to the teaching because they're often not interested in the important lessons they need to learn. Help to give them the focus that they will need to have to be able to apply what they learn in their assignments and complete their work, but also to have the courage to speak up when they're uncertain about something without feeling embarrassment, but also give me the discernment to know when they are not sure, even when they don't say a word. I ask for Your divine intervention today in my teaching and in their learning, and of this I pray for the glory of the name above all names, Jesus Christ, in Whose precious name I pray, amen.
Prayer for Strength
Father God, You know how long the days are for teachers…and that we are often up till late hours of the night grading tests and filling out the seemingly endless paperwork that goes with this job. It is so hard Father to get everything we need to get done in the day and that most of us have lost our paras and teacher's aides due to budget cuts or restrictions, and this has placed a greater burden on us and has caused us to work even longer days than before, and often into the weekends. Great God, You know how weary we grow, how many times we have to deal with parents who sometimes take their children's side, making it even harder to have discipline in the classroom. To be honest, it often feels like it's me against the world, and all too often, the school boards don't recognize how hard we work and give us the proper compensation we deserve, and with such a great responsibility as this, we can't just leave things undone. I ask You to grant me and all the other teachers the strength to endure, the patience to cope, and the wisdom to understand that our job is one of the most important jobs in society, even if others don't show their appreciation of it or acknowledge it. These things I pray in the strong name of Jesus Christ, amen.
Parent-Teacher Conferences
Father God, I turn to You today and ask for Your aide in helping me to cope with difficult parents during parent-teacher conferences or in other meetings with them. Help those students who have parents who don't care enough to show up for these important meetings, because if the parents don't value their children's learning, it makes it harder for us to show the importance of their education. When I face parents who are critical of us teachers and blame us for their child's behavioral issues in school, it makes it even harder to enforce the rules that the school has in place. I am saddened by those parents who don't care enough to show interest in their child's school and in the things that the child must learn in order to be a productive member of society. If we have the parents against us Lord, we often have the child against us too, and it makes it even more difficult to have a classroom atmosphere that is conducive to learning, and so I ask You to help me, the parents, and the children to see we're all on the same side, and ultimately want what's best for their children, and so in the precious name of the Son of God, Jesus Christ, I pray, amen.
Conclusion
There is a tremendous responsibility that teachers have. They are charged with passing on the critical knowledge in the classroom, and today most teachers are not provided the resources to adequately provide for their students in the classroom and so they have to pay out of their own pocket to fill what the school districts fail to provide them. How sad that teachers must spend their own money to fill the gap between what is needed in the classroom and what they are actually provided with by the school districts. Parents, pray for your teachers and your children, because they are fighting an uphill battle in this world that competes for their attention.
Article by Jack Wellman
Jack Wellman is Pastor of the Mulvane Brethren Church in Mulvane Kansas. Jack is also the Senior Writer at What Christians Want To Know whose mission is to equip, encourage, and energize Christians and to address questions about the believer's daily walk with God and the Bible. You can follow Jack on Google Plus or check out his book Teaching Children the Gospel available on Amazon.