Why God even said "No" to Moses, Hannah, and Paul many others in their prayer requests.
Praying in Vain
Have you ever felt like your prayers are just bouncing off the ceiling? Does it feel like they just leave your mind void and return empty? In truth, God said no to several biblical heroes and heroines in the Bible. These include Moses, Hannah, Paul and even Jesus Christ in the Garden of Gethsemane, so if you can overcome these three major barriers to prayer, then your prayers will not only be heard by God, but they will be answered, however we must accept God's answer if it is no, not yet, or there's something better for you, so here are three reasons our prayers might fail.
Sin
Prayers, including our prayers of thanksgiving, go directly to heaven and are heard by the Father because of our access into the Holy of Holies made possible by Jesus Christ. Our prayers are described to God as a sweet savor, like incense, but more important than giving thanks is living in obedience because obedience is better than sacrifice (1 Sam 15:22), so sin may cause us from being heard by God, so even a ton of good works is useless when there is willful, unrepentant sin in our life. Sin can also make us feel unworthy to prayer, so ongoing, unconfessed sin inhibits prayers. If my children ask me for something and I know they are being disobedient during the time they're asking, then I first address the issue of their disobedience before answering their request. Unless this is taken care of, their requests aren't going to be fulfilled, and in a similar fashion, why would God reward us with answered prayer when we are sinning knowingly, and without repentance? The fact is, He won't. Psalm 66:18 states that "If I regard iniquity in my heart, the Lord will not hear me." First, go to God and take care of that sin and confess it (1 John 1:9), and then, and only then, begin your prayer requests.
Selfishness
If you pray and the first and foremost words that come out of your mouth are "me," and "I," then this is obviously a prayer that is only concerned about self and not about others. If I only pray for my needs, my desires, my wants and my wishes, then I am the central focus of that pray, and God is under no obligation to answer it. In the Lord's Prayer, which is really Jesus' model prayer, He starts off with adoration and praise of God, by giving Him thanks, but Jesus also prays for God's will to be done, so I must ask myself, "Are my prayers more about glorifying Jesus or about getting glory for myself…or getting things only for me?" What is my real intent? Am I more interest in what I want than in what God's wants? For example, God wants us to share the Gospel, but if I am witnessing by slamming unbelievers, my motives are not sincere and in their best interests.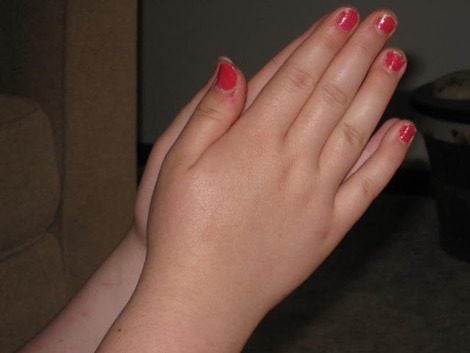 Un-Forgiveness
I have caught myself praying as a hypocrite. What I mean is, I was praying but had not yet forgiven another person who I had an issue with. There I was, asking for God's forgiveness, yet still holding on a grudge against someone else, but how can I ask God to forgive me when I am not forgiving others? It's like me asking for your forgiveness, but I refuse to forgive you. A spirit of un-forgiveness can exist in many forms: jealousy, anger, revenge, grudges, gossiping, and avoidance. Jesus tells us what to do in a situation like this. He says, "So if you are offering your gift at the altar and there remember that your brother has something against you, leave your gift there before the altar and go. First be reconciled to your brother, and then come and offer your gift" (Matt 5:23-24). Imagine what this looks like to God: we want to be forgiven, yet refuse to forgive others. No wonder our prayers are blocked in such cases.
Moses 
Moses wanted to go into the Promised Land with Israel, but Moses was disobedient when God asked him to speak to the rock to provide water for Israel. Instead of speaking to the rock, Moses struck the rock twice with his staff (Num 20:11). The water still came out, but he directly disobeyed God, so Moses' request to cross the River Jordan into the Promised Land was denied. Disobedience prevents prayers from being answers or it produces a no answer.
Hannah
Hannah desired more than anything to have a child. Her womb was barren. In fact the Lord was said to have closed Hannah's womb (1 Sam 1:6). This occurred during the time of the judges when Israel had no king, and a time that the Bible describes as "every man did what was right in their own eyes, (Judges 21:25), so God's answer to Hannah's prayer for a child was delayed because God wanted so much more for Hannah and her soon-to-be-born son. She prayed so desperately and passionately that she even told God that He could use her child in His service, and maybe this was what God had been waiting for. Hannah would later have a child that would change the history of Israel and the world with the birth of Samuel. Samuel would later become a mighty prophet of God and he would anoint Israel's first king, Saul, and later David, the greatest earthly King that Israel ever had. It would be through David's seed that the Messiah would come, which is Jesus Christ. God delayed answering Hannah's prayer, perhaps because God wanted to do more than Hannah was asking for. If God delays answering our prayer, perhaps it's because He wants much more for us than we are even asking for.
Paul
Paul desperately wanted the thorn in his side to be removed, praying three times to God, however, God's answer to Paul's prayer was no. God knew that Paul might become prideful because of all the revelations he had seen, so God allowed that thorn to remain. Apparently Paul knew this was the reason, as he wrote, "a thorn was given me in the flesh, a messenger of Satan to harass me, to keep me from becoming conceited" (2 Cor 12:7). God intended that this thorn in the flesh would keep Paul humble and in need of God's grace; and it did! Paul's prayer for healing was answered with a decisive "No," even though Paul prayed three times over it. God knew His greater plan must override that of Paul's.
Jesus
I think part of the reason Jesus prayed for this cup to pass is because it represented every heinous, wicked sin that humanity has ever sinned, and since Jesus is completely holy and without sin, it is contrary to His nature to take upon Himself the sins of the world, so I don't believe it was the suffering of Calvary that Jesus dreaded…but bearing the sins of humanity, so he prayed three times saying, "Oh My Father, if it is possible, let this cup pass from me, nevertheless, not as I will, but as you will" (Matt 26:39). Jesus repeated this prayer request three times, the other two in verse 42 and 44, however, Jesus' request was secondary to His desire to follow the Father's will. That's how we should pray too.
Conclusion
When we have sin, this blocks our access to the Father's throne. If we have not sinned but ask only for our own selves, and not for the will of God, then the answer may be no as well. When we still have un-forgiveness in our heart, this hinders our prayers, however, sometimes our prayers are delayed for a very good reason. What we ask for in prayer may not be what God wants for us. He knows better than we do and won't answer a prayer with something He knows will hurt us. Besides, He may want something much, much greater than what we are asking for. For example, if we ask for a new job and don't get it, He might have a job that is closer to our hearts desires. God knows best, so delayed pray might be "No," "not yet," or "wait for the best timing my child," but it could also be, "I have something better for you." God may have bigger plans for you than what you're praying for. In fact, to glorify Jesus' name, He may even give you something far greater…something that greatly surpasses even your own imagination.
About the Author
Jack Wellman is Pastor of the Mulvane Brethren Church in Mulvane Kansas. Jack is a writer at Christian Quotes and also the Senior Writer at What Christians Want To Know whose mission is to equip, encourage, and energize Christians and to address questions about the believer's daily walk with God and the Bible. You can follow Jack on Google Plus or check out his book Teaching Children the Gospel available on Amazon.