When we are weak and need God to strengthen us, we need to go to Him in prayer and pray back His Word to Him, so here are 5 prayers for strength in the Bible.
Troubled Waters
When Jonah continued to resist the will of God, God pursued him by hurling a great storm and then sending a great fish, and from the sound of Jonah's prayer, it sounded like Jonah was on the verge of death. Some even believe he died but was brought back to life and why Jesus used this account to point to His own death, being three days and nights in the grave, and then being resurrected to life (Matt 12:40). Jesus however is God and cannot die, even though His physical body did, but when the waters enclosed Jonah and it appeared he was about to die, he cried in prayer and said, "The waters closed in over me to take my life; the deep surrounded me; weeds were wrapped about my head at the roots of the mountains. I went down to the land whose bars closed upon me forever; yet you brought up my life from the pit, O LORD my God. When my life was fainting away, I remembered the LORD, and my prayer came to you, into your holy temple" (Jonah 2:5-7). You may not be as near to death as Jonah was, but when the troubled waters close in around you, cry out to God, and like Jonah, He may bring your "life from the pit."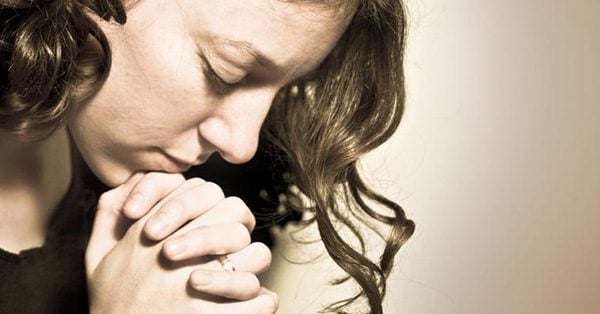 Surrounded
For Christians in some parts of the world, they are outnumbered and considered an enemy for their faith in Christ, and at times, it must feel like they're surrounded by those who oppose the gospel, and many times they are. The psalmist also knew that feeling of being surrounded by enemies and prayed, "O LORD, how many are my foes! Many are rising against me; many are saying of my soul, "There is no salvation for him in God." Selah. But you, O Lord, are a shield about me, my glory, and the lifter of my head. I cried aloud to the Lord, and he answered me from his holy hill. Selah. I lay down and slept; I woke again, for the Lord sustained me. I will not be afraid of many thousands of people who have set themselves against me all around" (Psalm 3:1-6). The psalmist is saying that God plus one (you) is a majority.
Heartrending Prayer
When Hannah was the only one it seemed to not have a child in her family, she wept bitterly. In the Jewish culture, it was a shame for a woman not to bear children, especially after many years. Hannah may have spent countless nights praying and weeping to God, crying out for a child, so one time, Hannah "was deeply distressed and prayed to the LORD and wept bitterly. And she vowed a vow and said, O LORD of hosts, if you will indeed look on the affliction of your servant and remember me and not forget your servant, but will give to your servant a son, then I will give him to the LORD all the days of his life, and no razor shall touch his head" (1 Sam 1:10-11). That's just what happened and the great prophet Samuel was born. God did use him "all the days of his life."
Come to the Water
When we've blown it…again, we can always come to the throne of grace through our Mediator, Jesus Christ and ask for forgiveness. When we've sinned, we can pray as the David did after his adultery and conspiracy to have Bathsheba's husband murdered. In one of the greatest prayers of repentance in the Bible, David prayed, "Have mercy on me, O God, according to your steadfast love; according to your abundant mercy blot out my transgressions. Wash me thoroughly from my iniquity, and cleanse me from my sin. For I know my transgressions, and my sin is ever before me. Against you, you only, have I sinned and done what is evil in your sight, so that you may be justified in your words and blameless in your judgment" (Psalm 51:1-4). We probably haven't murdered anyone or committed adultery, but we can always come for a cleansing for all our sins. For those who haven't yet trusted in Christ, He says, come to the Living Water (John 4). Isaiah writes, "Come, everyone who thirsts, come to the waters; and he who has no money, come, buy and eat! Come, buy wine and milk without money and without price" (Isaiah 55:1).
Intercessory Prayer
What does it make you feel like when you hear someone's has been praying for you? Pretty good, right? Well consider this. Daniel prayed for his nation Israel that God would forgive their sins after falling into idolatry and as a result, were taken into captivity. Notice Daniel doesn't say, "Forgive them of their sins," but rather, "we have rebelled" (Dan 9:9). Daniel includes himself, even though there is no sign he ever committed a sin, but of course, all sin and fall short of God's glory (Rom 3:23), so Daniel humbly includes himself. He prayed, "O our God, listen to the prayer of your servant and to his pleas for mercy, and for your own sake, O Lord, make your face to shine upon your sanctuary, which is desolate. O my God, incline your ear and hear. Open your eyes and see our desolations, and the city that is called by your name. For we do not present our pleas before you because of our righteousness, but because of your great mercy. O Lord, hear; O Lord, forgive. O Lord, pay attention and act. Delay not, for your own sake, O my God, because your city and your people are called by your name" (Dan 9:17-19). Daniel's concern wasn't with himself or his own welfare but with God's name and His glory and the people of God. Daniel prayed an intercessory pray for the people of Israel. We can do that for our nation and that God would send repentance to the land (2 Tim 2:24-26).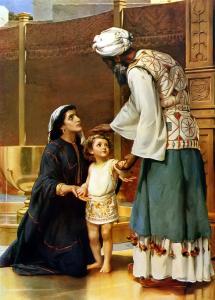 Conclusion
There is strength in God's Word, and that strength is available 24/7, so run to the Book of Psalms, or Isaiah, or Jonah, or several other great prayers in the Old and New Testament. There is comfort and strength that is found only in His Word, and besides, all of us find times where we need to be strengthened and encouraged, and I believe these 5 prayers for strength can help you do just that. Why don't you share these with someone today?
Article by Jack Wellman
Jack Wellman is Pastor of the Mulvane Brethren Church in Mulvane Kansas. Jack is a writer at Christian Quotes and also the Senior Writer at What Christians Want To Know whose mission is to equip, encourage, and energize Christians and to address questions about the believer's daily walk with God and the Bible. You can follow Jack on Google Plus or check out his book Teaching Children the Gospel available on Amazon.