For the Body of Christ, Philippians 2 is a great chapter to take to heart and mind as it reflects Christ Himself.
A Church's Mission
Most churches have mission statements or specific purpose statements. They have these in order to tell a visitor what the church's central focus is or what their mission is. Is it aligned with Christ's directives (Matt 25:35-36, 28:18-20), or is it ambiguous and doesn't really say much? What is the church's priority here on earth? What is its involvement with the community? What is the church doing now? Most importantly, is there the preaching of the Word; primarily expository preaching, verse by verse preaching? Are worship services Christ-centered or what they call, Christo-centric? Does the gospel include what Jesus says it must include, which is to repent and believe the gospel (Mark 1:14-15)? A church's mission statement is one thing, but what comes out of the pulpit is essential.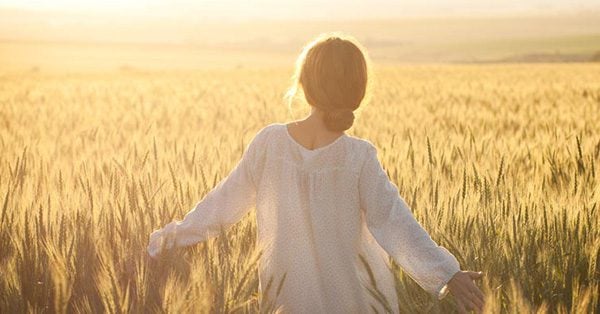 To Know Him
I've read that the word "Christian" really means a "little Christ," but upon examination of the Greek word ("chrematizo"), which is in the active voice, means "take up the name," and in baptism, we are identified with Christ, as well as the Father and the Holy Spirit, but regardless of that, it should be the goal of every believer to become more like Christ and less like our selves. What complicates things is that sanctification takes a lifetime. The best we can do is to yield to the Spirit's work in us and try to imitate Christ as best we can. Naturally we don't do this to save ourselves since we're saved by God's grace independent of our works (Eph 2:8-9), but we're told to imitate Christ one of the best imitations of Christ is found in Philippians 2, and these are the very things to consider as we desire to be more Christ-like, but most people wouldn't sign up for suffering, even though the Bible says we can know Him better by sharing in the same sufferings that He did. These things can help us know Christ better. Paul's great desire was, "that I may know him and the power of his resurrection, and may share his sufferings, becoming like him in his death" (Phil 3:10). Want to know Christ better? Share in His sufferings, but what were His sufferings? The most obvious suffering was that of the cross, so we can't share in that suffering, but we can suffer rejection, scorn, ridicule, and even being called insane, because that's what happened to Jesus! Paul writes as if the Philippians had received a great reward, saying that, "it has been granted to you that for the sake of Christ you should not only believe in him but also suffer for his sake" (Phil 1:29), but in reality, it is a reward. And you cannot know how Christ's rejection felt to Him until you've been rejected because of Christ. If you are sharing in His rejections, you are sharing in His sufferings, but that's okay; that's how we get to know Him better!
Jesus' Nature
If you ever wanted to take to heart your own personal mission statement, you'll find excellent material in Philippians 2. The Apostle Paul prayed that the church would be "of the same mind, having the same love, being in full accord and of one mind" (Phil 2:2), and unity works best when we "Do nothing from selfish ambition or conceit, but in humility count others more significant than yourselves" (Phil 2:3). One way we can esteem others better than ourselves is to have humility, as we "look not only to his own interests, but also to the interests of others" (Phil 2:4). Now contrast that with who we are and Who Jesus is, and how He "emptied himself, by taking the form of a servant, being born in the likeness of men" (Phil 2:7), and even "though he was in the form of God, did not count equality with God a thing to be grasped" (Phil 2:6). The ultimate expression of Jesus' selflessness, humility, and servanthood was when "he humbled himself by becoming obedient to the point of death, even death on a cross" (Phil 2:8). God has given us a schematic that we can align our lives to in having unity, humility, selflessness, and dying to one's own carnal desires to serve others. It's found in Philippians 2.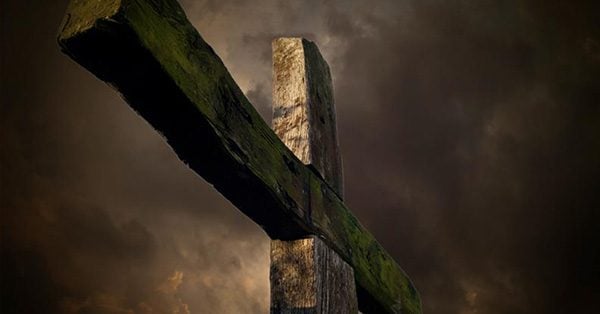 Christlikeness
Philippians 2 defines true Christlikeness to me; to be Christ-like is to be like Christ, and this includes a desire to have unity (Phil 2:2), and humility (Phil 2:3), while thinking of others (Phil 2:4), and being a servant (Phil 2:7), even dying to self (Phil 2:6). These characteristics are what Christ was like! He and the Father are one in unity and purpose and always have been, and the Body of Christ must act like Christ and must function in unity in order to do what Jesus would do if He were still here on earth, and those things are defined by Jesus Himself. For example in Matthew 25:35-36, we do it to others, but it's really doing it unto Him (Matt 25:40), but it's very difficult to do these things without unity, humility, selflessness, and not dying to self. Of course, we don't do things for Christ in order to be saved; it is because we are saved. Many who profess Christ and yet do nothing for Him will be in stunned on the Day of Judgment (Matt 25:41). Others will be doing these things because they're only playing church, but that too will end tragically (Matt 7:21-23). This may be why the Apostle Peter said to "be all the more diligent to confirm your calling and election, for if you practice these qualities you will never fall" (2 Pet 1:10).
Conclusion
So Philippians 2 is our template upon which to carry out the commission Christ has given us. It shows us that we are to serve Christ in humility, harmony, unity, and do so willingly, and that includes sharing the gospel (Matt 25:18-20), and when you share the gospel of repentance and faith, you'll soon be sharing in the sufferings of Christ; being rejected, ridiculed, scorned, and despised, but that's fine. We can know Christ better, and besides, "If you are insulted for the name of Christ, you are blessed, because the Spirit of glory and of God rests upon you" (1 Pet 4:14). Of course, we don't seek out persecution, but we will receive it when we share Christ. It will happen because it happened to Him (John 15:20). We are to do to others as we do unto Christ (Matt 25:40), and that means we should "Do all things without grumbling or disputing" (Phil 2:14), because that's just what Jesus did (1 Pet 2:23), and remember, our mission is to become more like Him and less like us.
Article by Jack Wellman
Jack Wellman is Pastor of the Mulvane Brethren Church in Mulvane Kansas. Jack is a writer at Christian Quotes and also the Senior Writer at What Christians Want To Know whose mission is to equip, encourage, and energize Christians and to address questions about the believer's daily walk with God and the Bible. You can follow Jack on Google Plus or check out his book Teaching Children the Gospel available on Amazon.