Does it seem that humility is disappearing from society today and is being replaced with pride?
Opposed to the Proud
The antonym to pride is humility or humbleness, and this makes sense of James statement that "God opposes the proud but gives grace to the humble" (4:6). Grace is like water…it always seeks the lowest areas. It is those who are abased that will be exalted, but those who exalt themselves will be abased someday (Matt 23:12), however "The reward for humility and fear of the Lord is riches and honor and life" (Prov 22:4). Clearly, "humility comes before honor" (Prov 18:12). The order therefore is humility first…exaltation later…probably much later, like in the Kingdom, so James tells us, "Humble yourselves before the Lord, and he will exalt you" (James 4:10). God tested ancient Israel by bringing them into and through the wilderness. The Word of God says that the Lord "has led you these forty years in the wilderness, that he might humble you, testing you to know what was in your heart, whether you would keep his commandments or not" (Deut 8:2). David wrote, "You save a humble people, but your eyes are on the haughty to bring them down" (2 Sam 22:28). Time and time again, the people and kings of Israel and Judah humbled themselves, and scripture records the fact that "the wrath of the Lord turned from him, so as not to make a complete destruction" (2 Chron 2:12). Repentance takes humility, which is why God is opposed to the proud.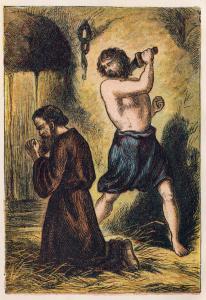 Persecution
It is better to humble ourselves voluntarily because if God does it for us, it's a lot more painful. If we willingly humble ourselves, we'll better endure the persecution or humiliation that comes from sharing Christ. It is unavoidable that people will be offended, but for some, it will be the sweet savor of eternal life, but others will be offended by it (2 Cor 2:15-17). People that are willing to suffer shame for the cause of Christ typically "have unity of mind, sympathy, brotherly love, a tender heart, and a humble mind" (1 Pet 3:8). Humble people generally "Live in harmony with one another" and are not "haughty, but associate with the lowly" (Rom 12:16a). A humble person won't respond in kind or revile back when reviled, but rather, they are always "prepared to make a defense to anyone who asks you for a reason for the hope that is in you; yet do it with gentleness and respect" (1 Pet 3:15). I would like to emphasize the part where it says "with gentleness and respect," so whether a person is saved or not, we should always respond with "humility and gentleness, with patience, bearing with one another in love" (Eph 4:2). It is by our love that others can identify who Jesus' disciples are (John 13:34-35), and humility is a byproduct of love.
Esteeming Others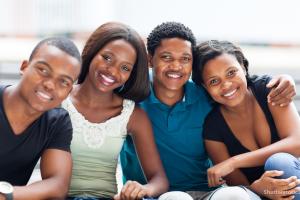 A person that is truly humble will "Do nothing from selfish ambition or conceit, but in humility count others more significant than yourselves" (Phil 2:3). What that looks like is a humble person doesn't interrupt others when they're talking, they don't always have to have the last word, and they don't belittle others they disagree with. A humble person might disagree over something but they won't be disagreeable with those they disagree with. The Apostle Peter urged the younger people to "be subject to the elders. Clothe yourselves, all of you, with humility toward one another, for "God opposes the proud but gives grace to the humble" (1 Pet 5:5). With the coming of the Lord, it is said that God "has brought down the mighty from their thrones and exalted those of humble estate" (Luke 1:52). Think about this: The God of the Universe, Who "being found in human form, he humbled himself by becoming obedient to the point of death, even death on a cross" (Phil 2:8). This is all the more reason we ought to have "a sincere brotherly love, love one another earnestly from a pure heart" (1 Pet 1:22). Humble people will find it easy to "Love one another with brotherly affection [and] Outdo one another in showing honor" (Rom 12:10).
Conclusion
If you have not yet trusted in Christ, Zephaniah the Prophet speaks to you to "Seek the Lord, all you humble of the land, who do his just commands; seek righteousness; seek humility; perhaps you may be hidden on the day of the anger of the Lord" (Zeph 2:3). Just as God told the Jews who were being held in captivity, "You will seek me and find me, when you seek me with all your heart" (Jer 29:13), God can be found if you truly seek Him with your whole heart. Let today be your day of salvation (2 Cor 6:2). What the Lord said "to the house of Israel: "Seek me and live" (Amos 5:4), He says to you; "Come to me, all who labor and are heavy laden, and I will give you rest" (Matt 11:28), and "Take my yoke upon you, and learn from me, for I am gentle and lowly in heart, and you will find rest for your soul" (Matt 11:29). It doesn't matter who you are or what you've done, Jesus says,"whoever comes to me I will never cast out" (John 6:37b). Come to the Savior today because tomorrow may be too late (Heb 9:27; Rev 1:7). This is all the more reason Christians "must live in harmony, be sympathetic, love as brothers, and be compassionate and humble" (1 Pet 3:8).
Article by Jack Wellman
Jack Wellman is a Pastor and Prison Minister in the State of Kansas. Jack is also a writer at Christian Quotes and Senior Writer at What Christians Want To Know whose mission is to equip, encourage, and energize Christians and to address questions about the believer's daily walk with God and the Bible. You can follow Jack on Google Plus or check out his book Teaching Children the Gospel available on Amazon.