Even though it may be difficult at times to love our brothers or sisters, we are commanded to love them, and here's how you can do that.
A Friend for Adversity
Scripture teaches us that "A friend loves at all times, and a brother is born for adversity" (Prov 17:17), and I've lived long enough to be on both ends of that; the one receiving the help and the one giving it. When we go through times of adversity, it's a bit easier if your friend goes through it with you. The old saying, "A joy shared is doubled, but a burdens shared is halved" is true. When David was running for his life from King Saul, David knew he could trust Jonathan, the king's son. After David slew Goliath, and displayed his total trust in God, it was said that "the soul of Jonathan was knit to the soul of David, and Jonathan loved him as his own soul" (1 Sam 18:1). Their friendship was so special that "Jonathan made David swear again by his love for him, for he loved him as he loved his own soul" (1 Sam 20:17). Most of us have at least one close friend…some more, but Solomon wrote, "A man of many companions may come to ruin, but there is a friend who sticks closer than a brother" (Prov 18:24), and that brother or sister that is a genuine friend will stick with you during times of adversity. You could say that they were born for such a time.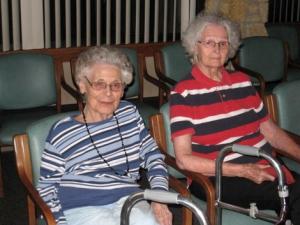 A Friend in Need
If we're going to be a genuine friend, and not just a "fair weather" friend or a friend only when it's convenient for us, then we will "Be devoted to one another in brotherly love; give preference to one another in honor" (Rom12:10). True brotherly and sisterly loves means "If among you, one of your brothers should become poor, in any of your towns within your land that the Lord your God is giving you, you shall not harden your heart or shut your hand against your poor brother" (Deut 15:9). The Apostle John says that "if anyone has the world's goods and sees his brother in need, yet closes his heart against him, how does God's love abide in him" (1 John 3:17)? It's one thing to claim to be a friend, but when it comes to real needs, that's when you really find out who your friends are. James wrote, "If a brother or sister is poorly clothed and lacking in daily food, and one of you says to them, "Go in peace, be warmed and filled," without giving them the things needed for the body, what good is that? James' point is that "faith by itself, if it does not have works, is dead" (James 2:17). I would say, "What kind of friend is that?!" No friend at all, I'd say, so let sisterly and "brotherly love continue. Do not neglect to show hospitality to strangers, for thereby some have entertained angels unawares" (Heb 13:1).
Friends Don't Offend
If we pay attention to our brother and sister's struggles, we'll avoid making them stumble or offending them. I know I have the freedom to drink beer, but I chose not to since many might think if he can drink, it must be okay. With this in mind, the Apostle Paul wrote in 1 Corinthians 8:13, that "if food makes my brother stumble, I will never eat meat, lest I make my brother stumble." If I invite a Jewish family over for dinner, the last thing we'd have is a ham dinner. Even if they might not have been offended, it's better to err on the side of showing respect for our guests. Someone who's battling alcoholism should have friends that are aware of this and avoid situations where their friend would be tempted to drink or provide opportunities for them to drink. Paul wrote, "It is good not to eat meat or drink wine or do anything that causes your brother to stumble" (Rom 14:21), so we should not "not pass judgment on one another any longer, but rather decide never to put a stumbling block or hindrance in the way of a brother" (Rom 14:13).
Friends Forgive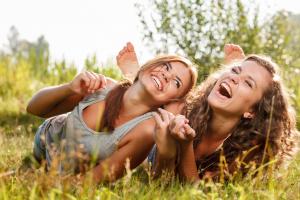 Friends should be forgiving of one another, since Christ has also forgiven us. In fact, He's forgiven us infinitely more than anyone could ever sin against us, but what do you do if your brother or sister sins against you? Jesus says, "If your brother sins against you, go and tell him his fault, between you and him alone. If he listens to you, you have gained your brother" (Matt 18:15). If he or she doesn't, then at least you've tried to reconcile with them. The Apostle Peter thought he was being generous when asking, "Lord, how often will my brother sin against me, and I forgive him? As many as seven times?" but "Jesus said to him, "I do not say to you seven times, but seventy-seven times" (Matt 18:21-22). It's also important that we receive this kind of forgiveness from our friends too, so "if anyone is caught in any transgression, you who are spiritual should restore him in a spirit of gentleness. Keep watch on yourself, lest you too be tempted" (Gal 6:1).
Conclusion
Psalm 113:1 tells us "how good and how pleasant it is for brothers to dwell together in unity," but loving your brother or sister doesn't come naturally, and love is not actually expressed by a greeting card, flowers, or other gifts, but by what we do. Those things in themselves are not bad, but talk is cheap compared to love in action. Love is a verb. It is what you do more than what you say or what you feel. Human feelings are not reliable indicators, but things done in love are! I hope this helps you love your brother and sister more easily, and why shouldn't we, since Christ Himself died for us while we were still ungodly, wicked enemies of His (Rom 5:6-10), so "all of you must live in harmony, be sympathetic, love as brothers, and be compassionate and humble" (1 Pet 3:8).
Article by Jack Wellman
Jack Wellman is a Pastor and Prison Minister in the State of Kansas. Jack is also a writer at Christian Quotes and Senior Writer at What Christians Want To Know whose mission is to equip, encourage, and energize Christians and to address questions about the believer's daily walk with God and the Bible. You can follow Jack on Google Plus or check out his book Teaching Children the Gospel available on Amazon.