What are some things that Jesus said would be happening just prior to His return?
The End of the Age
After Jesus and the disciples walked out of the Temple, they asked Him, "Tell us, when will these things be, and what will be the sign of your coming and of the end of the age" (Matt 24:3)? Notice that there are actually three questions: "When we these things be" (the destruction of the Temple), "What will be the sign of your coming," and what will be the sign "of the end of the age?" We already know the answer to the first question because it was in AD 70 that Jerusalem was destroyed by Titus and huge numbers of Roman legions who spread out with a "scorched earth" policy with the remaining four legions left to the siege of Jerusalem. Josephus describes it: "As the flames went upward, the Jews made a great clamour (sic), such as so mighty an affliction required, and ran together to prevent it; and now they spared not their lives any longer, nor suffered anything to restrain their force, since that holy house was perishing . . . thus it was the holy house burnt down," (Josephus, Antiquities of the Jews. xi. 1.2). Josephus writes that more than a million Jews may have died due to the fires, famine, and violence (The Jewish Wars, 6). Some of the disciples or apostles lived to see that come to pass, but the remaining two questions the disciples asked are concerned with what's going to happen prior to Jesus' return and when will the end of this age be. The last two questions appear to be what will happen after the fall of Jerusalem. Also, at first, it might seem that these last two questions will be answered at the same time by Jesus' return, but the sign of His coming and the end of the age may not be simultaneous events. Let's read Jesus' prophecy of these things to see whether that is true or not.
Matthew 24:4-5
"See that no one leads you astray. For many will come in my name, saying, 'I am the Christ,' and they will lead many astray."
You could say that Jesus is saying, "Be careful that nobody leads you into another gospel" or teaching about "another Christ" which is not about Him at all. I don't think He's referring to people who actually say and believe they are Jesus, but those who profess to teach what Jesus says, saying, "This is how Jesus is," when really they are saying, "This is a Jesus that we're comfortable with." Even though Jesus spoke twice as much about hell as heaven, they don't like "that Jesus." He's not safe.
Matthew 24:6-8
"And you will hear of wars and rumors of wars. See that you are not alarmed, for this must take place, but the end is not yet. For nation will rise against nation, and kingdom against kingdom, and there will be famines and earthquakes in various places. All these are but the beginning of the birth pains."
What day this week hasn't there been a rumored war? Global tensions have risen of late, terrorism makes daily headlines, and yet Jesus said, don't be alarmed. This must happen first, but it's not the end. It could be signaling His return is near, but first we must add all of the worldwide famines brought about by devastating droughts and floods, and earthquakes happening in diverse areas (ask Oklahomans!), and as you have read, it's just "the begging of the birth pains," but not the birth itself.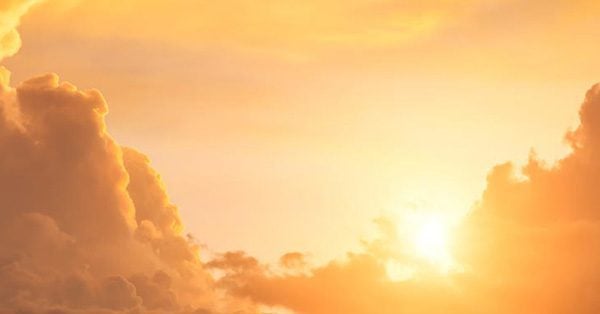 Matthew 24:9-10
"Then they will deliver you up to tribulation and put you to death, and you will be hated by all nations for my name's sake. And then many will fall away and betray one another and hate one another."
You cannot bury your head in the sand about the increasing severity of persecution. One a six-year period, "more than 1.3 million Christians and other non-Muslim people have been killed in this African nation — more than Bosnia, Chechnya and Haiti combined" [1.] There are more people betraying their own family members over their conversion to Christianity than can even be estimated. Many have fallen away from what they once believed and these same many have now turned on their family and friends because of their trust in Christ. They hate us…but really, it is Christ they hate. That's what Jesus wanted us to remember (Matt 10:22; John 15:18). Our response is to love them and pray for them (Matt 5:44), and not hate them back. That's not what the children of God do (Matt 5:45).
Matthew 24:11
"And many false prophets will arise and lead many astray."
The way Jesus puts it, this doesn't sound like it will be just a few false prophets, but He says there will be many, and these many will lead many astray," so if you've got many false teachers, you'll have many who are lead astray of the truth. Obviously there are so many other gospels out there that not even a book can cover them all, and many of them are often opposed to each other.
Matthew 24:12-13
"And because lawlessness will be increased, the love of many will grow cold. But the one who endures to the end will be saved."
If you live in Chicago, you have no trouble believing that violence or lawlessness has increased. The love of many has grown so cold that the ten bucks in your pocket could be worth more than your life. The escalation of violence in movies and video games has only primed the pump of violence, and today is seems to be like Noah's day Jesus said (Matt 24:38-39), when "the earth was corrupt in God's sight, and the earth was filled with violence. And God saw the earth, and behold, it was corrupt, for all flesh had corrupted their way on the earth" (Gen 6:11-12), and the flood came when no one expected, and they were all swept away in God's judgment, which in our day comes with the return of Christ (Matt 24:36-44).
Matthew 24:14
"And this gospel of the kingdom will be proclaimed throughout the whole world as a testimony to all nations, and then the end will come."
This is the last sign Jesus gave in this paragraph before He spoke about another event, the abomination of desolation, so the last question, "What will be the sign 'of the end of the age'" is answered here. When the gospel of Jesus Christ is proclaimed (or published) around the world, the end will come and the Son of God will return. Are we approaching the time when "the whole word" receives the testimony through satellite broadcasts, smart phones, hotspots, the Internet, missionaries, and mouth-to-mouth?
Conclusion
There was an abomination of desolation in AD 70, where the Temple was not only destroyed, but it was treaded upon by the Gentiles. Jerusalem's judgment was in effect Christ's judgment on the Jewish people who had rejected Him and then called for His crucifixion. No wonder Jesus said, "do not weep for me, but weep for yourselves and for your children" (Luke 3:38), and some will pray for the rocks to "'Fall on us,' and to the hills, 'Cover us.'" (Luke 23:20). This explains one of the seven "Woes" Jesus gave the Pharisees: "O Jerusalem, Jerusalem, the city that kills the prophets and stones those who are sent to it! How often would I have gathered your children together as a hen gathers her brood under her wings, and you were not willing! See, your house is left to you desolate" (Matt 23:28), and indeed it was desolate after AD 70, and makes sense of His statement, "Wherever the corpse is, there the vultures will gather" (Matt 24:28). Indeed, there were over a million Jewish corpses for the vultures to feast on thanks to the Romans. Up to this point in their history, it was the greatest tribulation the Jews had ever experienced, and on such a massive scale (Matt 24:21-22). That's why Jesus told them, don't go back to the house for anything and pray that it doesn't happen in the winter, especially if they have young children (Matt 24:16-2). When will Jesus' return? I don't know, and it's none of my business. I believe we must live as if He's coming back today.
Article by Jack Wellman
Jack Wellman is Pastor of the Mulvane Brethren Church in Mulvane Kansas. Jack is host of Spiritual Fitness and also the Senior Writer at What Christians Want To Know whose mission is to equip, encourage, and energize Christians and to address questions about the believer's daily walk with God and the Bible. You can follow Jack on Google Plus or check out his book Teaching Children the Gospel available on Amazon.
1. Modern Persecution. Dan Wooding. Christianity.com http://www.christianity.com/church/church-history/timeline/1901-2000/modern-persecution-11630665.html (Accessed July 7, 2017).