Some believers around the world believe that generational curses exist, so are there generational curses today, even if they're a believer?
Generational Curses
A generational curse was first mentioned in the Old Testament where it originated in the Ten Commandments (Ex 20:5), and was restated in Deuteronomy 5:9 where it says God "is a jealous God, punishing the children for the sin of the fathers to the third and fourth generation of those who hate me," however, this is not what you might think. It's not that the younger generation is cursed by God, but they have brought upon themselves the curse that disobedience brings. When parents live in disobedience, they can pass along this same lifestyle to their children, and then the next generation will follow in their parent's footsteps and pass that same curse of disobedience on to their own children and grandchildren. That's why it says the sins of the father pass on "to the third and fourth generations." It's not that the next generations are helpless victims because they can break that curse any time they want by obeying God. We read in Deuteronomy 5:33: "You shall walk in all the way that the Lord your God has commanded you, that you may live, and that it may go well with you, and that you may live long in the land that you shall possess." A longer life is the result of obedience, but a cursed life comes as a result of disobedience, so it's not that the next generations are helpless to do anything about being cursed…they simply must obey and God will bless them, and this is whether their parents obeyed God or not. Parents can visit upon their own children and grandchildren a curse by raising them to do the very same thing, but the children can do something about it, so a generational curse does not mean that the children and grandchildren are doomed to live a cursed life, regardless of what they do.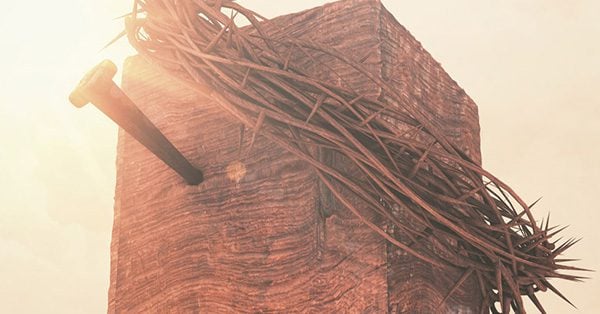 Blessings
The Bible teaches that there is a cause and effect for obedience and disobedience. For one thing, God says that those who honor their father and mother may live a longer life on the earth (Ex 20:12); if they don't, they won't. It's that simple. By dishonoring our parents, we are bringing upon ourselves the potential of having a shorter life, but by honoring them, we might live a longer life. It's not a curse or blessing that is given to people that they are locked in to forever, but rather if children follow in their parent's lifestyle of sinful choices, they too will reap what they sow. I have had occasion to communicate with people who formerly worshipped their ancestors, and occasionally they will say that they believe that they were cursed by someone in their village, and now they're helpless to do anything about it. They've been taught all their lives that if someone in the village, like an elder or priest, chooses to curse someone, they can do nothing to prevent it or break it, so I tell them that Someone has taken the curse for them. It is Jesus Christ Who "redeemed us from the curse of the law by becoming a curse for us—for it is written, "Cursed is everyone who is hanged on a tree" (Gal 3:13), and since Christ has taken the curse of God upon the tree for us (on the cross), we are cursed no longer. It's not the generational curse that gets us…it is our sin and failure to repent of it that brings the curse upon us, but the power of the curse of sin is broken through trusting in Christ. When a family lives in obedience to God and they teach their children to live the same way, then that previous generational curse of sin is shattered.
Charismatics and Curses
When I was researching this article, I was thinking most of the people who worried about generational curses were located around the world in isolated villages, but many cultures of the world fear a generational curse, so it's not just an isolated problem, in fact, some Charismatics believe that we can still be cursed because they speak about strategies to break curses. One such site is Charismamag.com where they state "9 Ways to Break a Generational Curse," but the strange thing is, they don't mention repentance or abstaining from sin as the only way to do this. They believe that curses can come upon believers, and so they show you how to break this generational curse by giving you a step by step procedure to follow, but why would we be paying for our previous generations sins? That's not how it works and that's not what generational curses mean in the Bible, but even so, a considerable number of Charismatics believe you can "Regain control over the power of your will," and you can do this by praying to the Father through Jesus, right? [1] No, they say you regain control over the power of your own will by claiming "Jesus' blood" as the authority, saying, it is "Through the blood of Jesus, we can say no," but it is not by His blood that we receive the power to say "No." That's how we receive cleansing, but the power to overcome sin is not through "praying the blood of Christ," (whatever that means), but by the power of the Holy Spirit and through Christ Who will strengthen us (Phil 4:13). [1] The blood is not what we are to pray through…we must pray through Jesus' name as He told us to (John 14:13, 15:16).  I cannot find the chapter and verse where it shows someone prayed through or by the blood of anything or anyone. It is His name that has all power and authority, not His blood. Rather, the blood is how we are cleansed of all unrighteousness (1st John 1:9), and it is by Jesus' sinless life, death, and resurrection that we are saved (Rom 10:9-13). That is what breaks the curse of sin. The next generation will be judged based upon their own actions, not their parents or their grandparents or their aunts or uncles. It is based upon whether we have trusted in Christ or not, not by a generational curse where we're hopelessly locked in to a curse for the rest of their lives.
Conclusion
It's sad when people are told they're under a generational curse or someone's put a curse or spell on them. I can tell them that the person who put a curse on you is, ironically, the one that's cursed because they have not trusted in Christ. They have cursed themselves, because they have believed in superstition or the powers of darkness and not in the truth as found in the Word of God. God has broken the curse of the fall and sin through Jesus Christ. He became a sin for us (a curse) so we wouldn't have to be cursed for all time and bear our own sins. Let's dispel the myth of generational curses forever by reading what God's Word says; "Fathers shall not be put to death because of their children, nor shall children be put to death because of their fathers. Each one shall be put to death for his own sin" (Deut 24:16). If you ever get in trouble with the law, it won't help you to say, "Hey judge, my mom really did a lousy job of parenting, and I'm here because of her." Everyone will stand and give an account before God, and no amount of self-justification will help us. We need Christ as our Advocate, or we're cursed…forevermore.
Hugh, Larry. "9 Ways to Break Generational Curses." Charismamag.com. https://www.charismamag.com/spirit/spiritual-warfare/16463-9-ways-to-break-generational-curses (Accessed, Aug. 15, 2017).
Article by Jack Wellman
Jack Wellman is Pastor of the Mulvane Brethren Church in Mulvane Kansas.  Jack is a writer at Christian Quotes and also the Senior Writer at What Christians Want To Know whose mission is to equip, encourage, and energize Christians and to address questions about the believer's daily walk with God and the Bible. You can follow Jack on Google Plus or check out his book Teaching Children the Gospel available on Amazon.