What is the Book of Enoch? Does it belong in the Bible? Is it genuine or fake?
The Book of Jude
One of the last books in the Bible is about things that were already taking place in the day the author wrote this, but there are some striking similarities with what he says about false teachers that is just as relevant then as it is today. Jude's motivation for writing this letter was evident from the beginning, writing, "I was very eager to write to you about our common salvation, I found it necessary to write appealing to you to contend for the faith that was once for all delivered to the saints. For certain people have crept in unnoticed who long ago were designated for this condemnation, ungodly people, who pervert the grace of our God into sensuality and deny our only Master and Lord, Jesus Christ" (Jude 1:3-4). The first point I believe Jude makes is that the faith has already been delivered, one time, and one time only. It's written in the past tense, so there's no indication that we need to contend for the faith that will still yet be delivered. Jude adds that we must contend for that original faith already delivered (Eph 2:8-9). It needs no changing. We need no new revelation. The Bible is more than sufficient and efficient. It needs no modification or selling points. It's as done as Jesus saying, "It is finished." Even though it's not broke, people try to fix it, and by doing so, they "pervert the grace of our God" into "sensuality," or "following their own ungodly passions" (Jude 1:18), and bring their false teachings into the church. Others deny Jesus Christ came in the flesh or is God and has existed for all eternity. Finally, notice that they creep in, trying not to be noticed, but quickly subvert the gospel of grace into one of all kinds of sensuality and ungodly passions.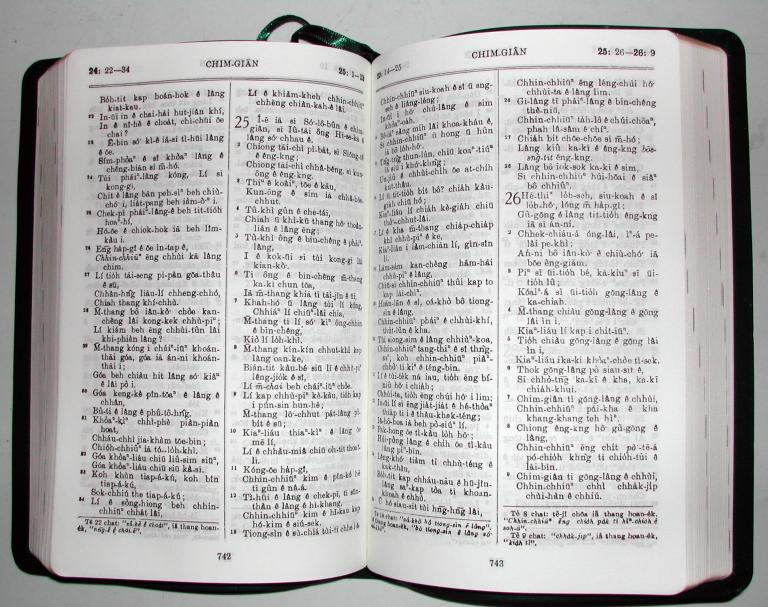 The Prophecy of Enoch
There is no evidence to suggest that when Jude wrote this letter, he was using "the" Book of Enoch as a reference. Jude simply writes, "Enoch, the seventh from Adam, prophesied, saying, "Behold, the Lord comes with ten thousands of his holy ones" (Jude 1:14). There is no reference about a Book of Enoch, so all that we know is Jude repeated a prophecy that Enoch made long ago, and it may have been something handed down by oral tradition. Otherwise, we might expect Jude to write, "Have you not read how He comes with ten thousands of his holy ones." It is true that Jesus is coming with His holy ones and, and it is to "to execute judgment on all and to convict all the ungodly of all their deeds of ungodliness that they have committed in such an ungodly way, and of all the harsh things that ungodly sinners have spoken against him" (Jude 1:15), but Jude is writing in the context of false teachers. About those who had crept in, almost unaware, but who "are grumblers, malcontents, following their own sinful desires; they are loud-mouthed boasters, showing favoritism to gain advantage" (Jude 1:16). There is certainly no resemblance to Christ in these false teaches, at least by their fruits, so Jude had already been dealing with those who were perverting the gospel, and Jude was only using Enoch's prophecy that their day of judgment is coming. This quote is certainly no proof that the Book of Enoch is inspired, or that it is even the original, if ever there was one. The Book of Enoch we have today may not even be the same one that was originally written, if there was one written in the first place.
The Book of Enoch
One quote that I find hard to believe in the so-called "Book of Enoch" is where "when the angels," (7:2), or "the sons of heaven, beheld them, they became enamoured of them, saying to each other, Come, let us select for ourselves wives from the progeny of men, and let us beget children" (7:3), so "they took wives, each choosing for himself; whom they began to approach, and with whom they cohabited; teaching them sorcery, incantations, and the dividing of roots and trees" (7:10), and supposedly, "the women conceiving brought forth giants" (7:11), and "Whose stature was each three hundred cubits." (7:12). Since one cubit is approximately 24 inches, 300 cubits would equal 600 feet! That's a bit of a stretch to me, and there has been zero fossil or archeological evidence of 300 foot humans or angelic-human hybrids. Even stranger since Jesus said the angels don't marry or aren't given in marriage (Matt 22:30). Either this extra-biblical book is wrong, or Jesus is. We're left with no option but to conclude that the Book of Enoch is not inspired and has never been accepted as biblical canon by the Jews or in the canon of Scripture (the Bible), and for a lot more reasons than what's been given here. Most Bible scholars believe the Book of Enoch is pseudepigraphal, or a falsely attributed work of Enoch and whose texts they claim as being of his authorship, but all evidence says this is unfounded, and today, it's impossible to prove. The Book of Enoch might have some interesting historical facts, or it might be inspiring, but it is not inspired by God. I like to read about history, but if I know that the history book I'm reading has errors in it, it's not going to be as an enjoyable read anymore. Same thing applies to the Book of Enoch. It's interesting, but so is a lot of fiction.
Conclusion
There are actually groups who adhere to and teach from the Book of Enoch, even though it's not inspired by God. I wonder why? Perhaps it's because they sell a lot of books by a lot of authors who claim they have found the true meaning of the Book of Enoch for our day today or that there is some hidden messages in it. I found some hidden things, but they were theological mistakes and more…it is not inspired by God, and if it's not inspired by God, then we know it's a product of man. What you read today as the Book of Enoch cannot be Enoch's original work, if there ever was one, so we must treat this "book" like all the other Apocryphal books; they're interesting, and have some historical facts, but they are not inspired and they are not trustworthy as theological teachings.
 1. The Book of Enoch sometimes referred to a 1 Enoch or Ethiopian Enoch. http://www.reluctant-messenger.com/1enoch01-60.htm
Article by Jack Wellman
Jack Wellman is Pastor of the Mulvane Brethren Church in Mulvane Kansas.  Jack is a writer at Christian Quotes and also the Senior Writer at What Christians Want To Know whose mission is to equip, encourage, and energize Christians and to address questions about the believer's daily walk with God and the Bible. You can follow Jack on Google Plus or check out his book Teaching Children the Gospel available on Amazon.