Here are six powerful Bible verses that you can memorize or read when you start to feel doubt and fear creeping into your life.

First John 4:18 "There is no fear in love, but perfect love casts out fear. For fear has to do with punishment, and whoever fears has not been perfected in love."
The Apostle John is writing this while the church is undergoing severe persecution, but what he is actually addressing is the fact that they know that Jesus is the Son of God, and that the Lord God is sovereign over all. John tells them about his eyewitness testimony, saying, "we have seen and testify that the Father has sent his Son to be the Savior of the world" (1st John 4:13), so he is writing "so that we may have confidence for the day of judgment" (1st John 4:17a), therefore, there is no fear of punishment since God's wrath was placed on Christ and not on us who deserved it. If a believer is still in fear of God's punishment, then their love needs some work, because it's "not been perfected in love," and when this "perfect love" comes, then it "casts out [the] fear" of punishment.
Isaiah 41:10 "Fear not, for I am with you; be not dismayed, for I am your God; I will strengthen you, I will help you, I will uphold you with my righteous right hand."
Even though this was written for ancient Israel (Jacob), there is no reason to believe that this is not true for the child of God. As John said earlier, we have no fear of God's judgment anymore. Besides, God is "with you," and for you, and "will uphold you" by the arm of sovereignty and strength, which is indicated by His "righteous right hand." The right hand also signifies authority, as Jesus today sits at the right hand of the Father, having been given all authority over the church by the Father. Since Jesus has all authority over all things, why is it so easy to fear? God literally says, "I am your God." Think about that. The god of money, the evil god of this world (2nd Cor 4:3-4), or the other multiple gods that compete with the One, True God, are nothing like our God. He is with us, for us, and promises to never, ever forsake us or leave us (Heb 13:5). That should throw some water on the flames of fear!
Psalm 91:7 "A thousand may fall at your side, ten thousand at your right hand, but it will not come near you."
Moses wrote several psalms in the Book of Psalms, so King David apparently had some of these psalms still around, so we should be grateful for those who preserved these and made sure they were recorded. We know that Psalm 90 was written by Moses, but most scholars believe Moses also wrote Psalm 91, even though it is authorless. It may have been because Moses' psalms came in one or several parchments. We just don't know, but this verse seems very relevant today because of all the natural disasters. There are so many natural catastrophes these days that there's nearly one every day, somewhere around the world. The Apostle Paul wrote, "we know that the whole creation has been groaning together in the pains of childbirth until now. And not only the creation, but we ourselves, who have the firstfruits of the Spirit, groan inwardly as we wait eagerly for adoption as sons, the redemption of our bodies" (Rom 8:22-23). If you get up in the morning and groan, you're being biblical, but in fact, it's as if the whole earth is groaning under the weight of sin, and it's waiting for a re-creation, just as we too will go from corruptible to incorruptible (1st Cor 15:44).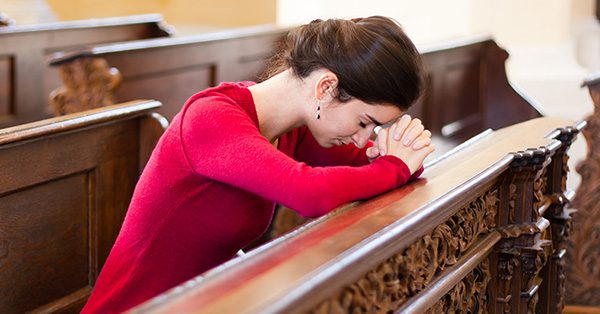 Deuteronomy 31:6 "Be strong and courageous. Do not fear or be in dread of them, for it is the LORD your God who goes with you. He will not leave you or forsake you."
This verse, in fact, this chapter (Deut 31) and Joshua chapter 1 are where you'll find some of the most encouraging Bible verses in all the Bible. In this verse, Moses is speaking for the Lord after he is about to die and Joshua will be taking over. There must have been great concern in Israel over Moses' leaving, so God wants Israel and Joshua to know that God "goes with you" and "will not leave you or forsake you," which is a phrase that the author of Hebrews repeats (Heb 13:5), so this encouragement isn't just for Joshua or Israel, but it's for us too, as we need not "be in dread of them" or anything or anybody (Rom 8:38-39). That should encourage you.
Psalm 27:1 "The Lord is my light and my salvation; whom shall I fear? The Lord is the stronghold of my life; of whom shall I be afraid."
This tiny little verse is power-packed with encouragement. We have read that God is light and Jesus is the Light of the World, and this is how God often refers to Himself….as a light that shines in the darkness and that light brings salvation to all who trust in Him (John 1). The Lord is our stronghold, and not that we must be strong and hold on. It's not us who must hold on to the Lord with all our might. Besides, who has who's hand (John 10:28-29)? It is the Lord who holds you and not the other way around, so since God is our stronghold, "of whom shall [we] be afraid?" The answer is obvious; no one!
John 14:27 "Peace I leave with you; my peace I give to you. Not as the world gives do I give to you. Let not your hearts be troubled, neither let them be afraid."
Here is a promise from Jesus' own lips that He will give us His peace. Not the peace that the world receives because that can come and go, but the peace that the Lord Jesus Christ gives is a permanent possession, and although it may not feel peaceful at times, we know that what the Lord gives (peace) cannot be lost. We might lose our peace for a time, but it's not our peace that we must hold onto, otherwise we'd all be in trouble. It is the peace of God that we have since we've trusted in Jesus, and we have peace with God through Christ because there is no more condemnation (Rom 5:1; 8:1). So Jesus tells them, and He tells us, don't "let your hearts be troubled, neither let them be afraid," even if circumstances around you look anything but peaceful.
Conclusion
If you are feeling fearful and in doubt, run to the Word and camp out in these verses. Meditate on what these promises mean to us and to those who have trusted in Christ. There is no peace in the world, but for those who have repented and believed, they have the peace of God, and there is little room for doubt and fear when you have the peace of God. Trust God's Word, not your feelings, because feelings can vary, but the Word of God is like a rock…it is always true, no matter what you feel like.
Article by Jack Wellman
Jack Wellman is Pastor of the Mulvane Brethren Church in Mulvane Kansas.  Jack is a writer at Christian Quotes and also the Senior Writer at What Christians Want To Know whose mission is to equip, encourage, and energize Christians and to address questions about the believer's daily walk with God and the Bible. You can follow Jack on Google Plus or check out his book Teaching Children the Gospel available on Amazon.
May God richly bless you
Pastor Jack Wellman